A quarter of all human deaths can be attributed to infection each year and treatment options are becoming more limited with a dramatic increase in multi-drug resistant microbes. Hence, a better understanding of the interaction between microbes and the immune system is essential for making discoveries that will ultimately translate to the clinic in terms of better diagnostics, biomarkers, therapies and vaccines.
The Ohio State University recognizes the urgent need for having a critical mass of outstanding, internationally recognized scientists in the fields of immunology and microbial pathogenesis, as well as the need to train the next generation of interdisciplinary scientists in microbiology and immunology.
Our Mission
To foster a creative, interdisciplinary environment for investigation of fundamental questions in microbial pathogenesis and immunology, ultimately translating new knowledge into practical therapies that benefit society.
Our Goals
Lead interdisciplinary programs that promote the development of top-tier researchers, whose findings fundamentally advance our knowledge of host-pathogen relationships and broadly impact human health.
Develop and use cutting-edge infectious disease and immunology model systems to accelerate discovery of diagnostic tools, therapeutics, and vaccines that can be translated into improved personalized patient care.
Maintain a diverse, collaborative, and respectful training environment with strong mentorship that fosters intellectual creativity and instills the next generation of scientists with a passion to perform cutting-edge research in microbial infection and immunity.
To train graduate, post-graduate, professional, and undergraduate students in the conduct and methodology of research in microbial infection and immunity; and to provide service for the general benefit of the life sciences community within the COM and The Ohio State University, as well as at the local, state and national levels.
Be international leaders in microbiology and immunology research.
The Department has established a
Diversity, Equity, and Inclusion Committee
to
promote an academically enriching climate.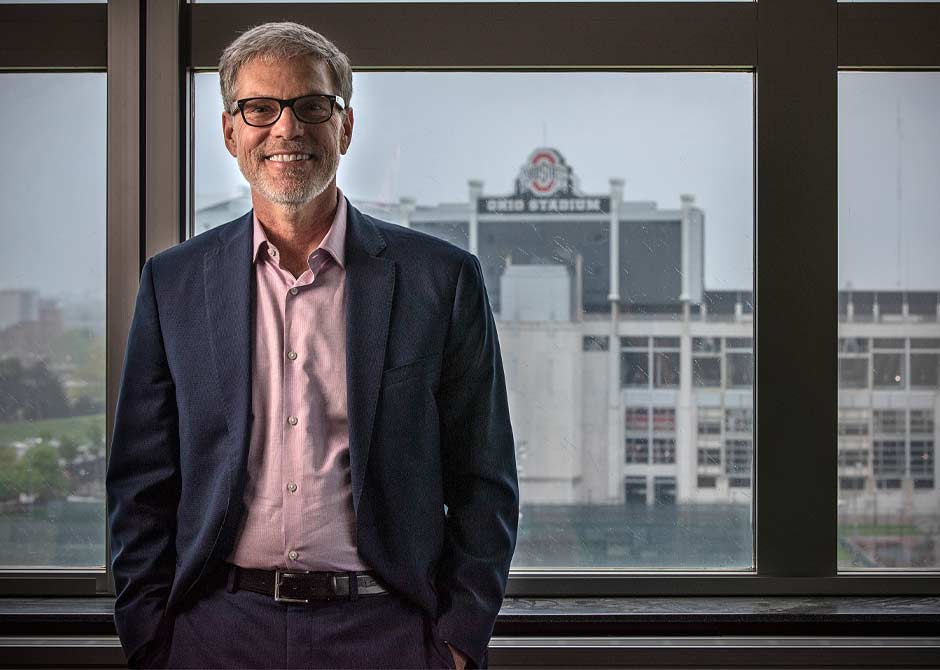 Welcome from the Chair
Eugene Oltz, PhD is the Chair of the Department of Microbial Infection and Immunity.
More about the Department of Microbial Infection & Immunity
More about the Department of Microbial Infection & Immunity