About the Program
The Laryngology Fellowship was established by L. Arick Forrest, MD, in the JamesCare Voice and Swallowing Disorders Clinic. The fellowship offers a diverse clinical experience with exposure to professional voice, neurolaryngology, laryngeal cancer, vocal cord paralysis, dysphagia therapy and airway stenosis.
Clinical fellows have the opportunity to work alongside speech language pathologists and participate in the Voice and Swallowing Clinic at Nationwide Children's Hospital. There is an emphasis in surgical procedures including microlaryngoscopy, thyroplasty, injection laryngoplasty, tracheal reconstruction, Zenker's diverticulectomy, cricopharyngeal myotomy and endoscopic treatments for laryngeal cancer.
There is ample opportunity for developing skills in office-based procedures including:
Videolaryngostroboscopy
Fiberoptic endoscopic evaluation of swallowing (FEES)
Laryngeal EMG
Laryngeal BOTOX injections
Injection laryngoplasty
Transnasal esophagoscopy
Office-based flexible fiberoptic laryngoscopy with biopsy/LASER ablation
Application Process
Application materials must include:
A letter of interest
A complete CV
Three letters of recommendation
To apply, mail or email the above documents to the program directors, L. Arick Forrest, MD, Brad deSilva, MD, or program coordinator, Jamie Wohrer.
Jamie Wohrer
Program Coordinator
Jamie.Wohrer@osumc.edu

Eye and Ear Institute
915 Olentangy River Road, Suite 4000
Columbus, OH 43212
614-293-9215
Laryngology Fellows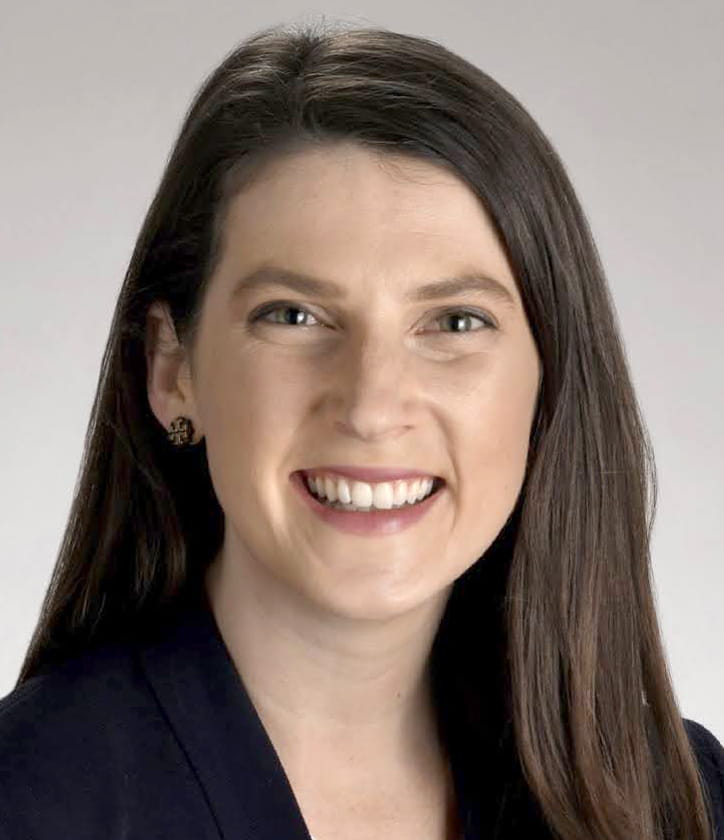 Amy Jacks, MD
Medical School:
University of Texas at Houston
Residency:
University of Kansas