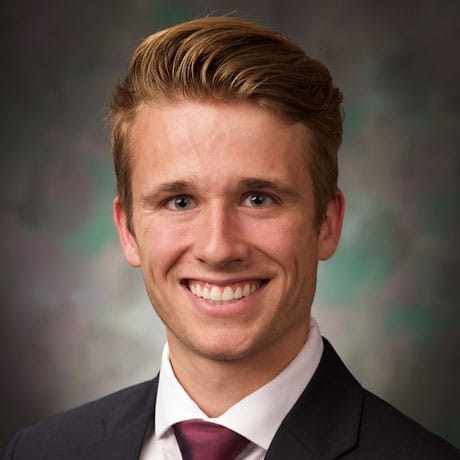 What do you love most about OSU Plastic Surgery?
OSU Plastic Surgery is exceptionally strong in every area of plastic surgery and the training we receive is top notch. The case complexity and volume is staggering. We also have an incredible group of attendings, fellows, and residents who all create a fun and educational environment.
What do you wish everyone knew about Columbus?
Columbus is my favorite city I have lived in! There are over 20 metro parks throughout the city with scenic hikes that will make you forget you're within city limits. We have yet to find a restaurant we don't like and have a long list of recommendations to go!
What does a typical day off look like for you (i.e. what do you like to do for fun)?
Go on a hike with my wife Nicole and dog Bella, workout at my gym in New Albany, and eat at one of the many delicious restaurants.
What is your favorite restaurant in Columbus?
Comune and Fox in the Snow
What is your favorite travel destination?
Toss-up between relaxing in Naples, FL, skiing in Steamboat CO, or hiking anywhere in Utah.
What is your favorite outdoor activity in Columbus?
Hiking in the metro parks and walking around Dublin