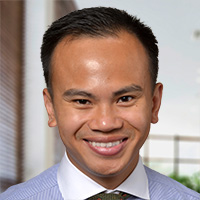 What do you love most about OSU Plastic Surgery?
It is hard to not love the world class training in a family environment that you can get at Ohio State. However, the most important thing about the OSU program is the people. I love our attendings, who are really trying to give us the best surgical training that one can get. I love our PAs who always support us in every clinical settings from the floor to the OR. Most importantly, I love our co-residents who are always dependable and will always have my back.
What do you wish everyone knew about Columbus?
I wish people would know more about Columbus other than the fact that it is located in Ohio. Columbus is one of the fastest growing urban areas in the country that give you both big-city vibe with plenty of things to do while being family friendly that you can raise your family. The food and beverage scene in Columbus is really growing at such fast pace that will give you plenty of bars and restaurants to explore.
What does a typical day off look like for you (i.e. what do you like to do for fun)?
Well, if my wife does not have any project for me to do around the house, our typical activities include hanging out with friends, exploring new restaurants, walking our dogs, hosting dinners, checking new breweries, etc.
What is your favorite restaurant in Columbus?
You have to try Veritas. Probably one of my favorite restaurants of all time and I have been to a decent amount of great restaurants around the country.
What is your favorite travel destination?
Other than going back to Vietnam to visit family, my favorite domestic travel destination is Hawaii.
What is your favorite outdoor activity in Columbus?
We really enjoy kayaking/canoeing at different locations around Columbus. Hocking Hills is a great place to hike, which is only 1hr from Columbus.