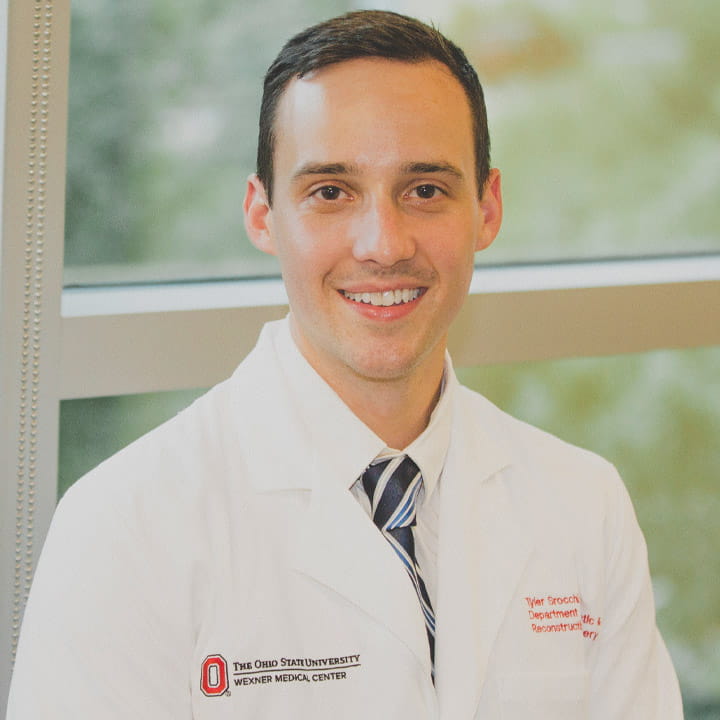 What do you love most about OSU Plastic Surgery?
I love the comradery amongst the residents and the faculty. It feels like one big community and everyone supports each other and wants each other to succeed. You can always rely on the person next to you to push you clinically to be better and to always help one another when in need. Its a rare trait to find in another coresident or person let alone the entire program from faculty to residents.
What do you wish everyone knew about Columbus?
I wish everyone knew how great of a city Columbus is that has something to offer for everyone, from a big city feel to having smaller communities within the city, outdoor activities to night life. There's something for everyone.
What does a typical day off look like for you (i.e. what do you like to do for fun)?
On days off I like to watch OSU football and go to tailgates during the season, hang out with our dog and explore new bars and restaurants with my wife and friends.
What is your favorite restaurant in Columbus?
My favorite restaurant in Columbus is Marcella's.
What is your favorite travel destination?
My favorite travel destination is our lakehouse in Michigan. A place to go boating, skiing, hang out and relax away from the busy resident life.
What is your favorite outdoor activity in Columbus?
Our favorite outdoor Columbus activity is exploring the metroparks all around the area. Also, like to go brewery hopping when the weather is nice out.