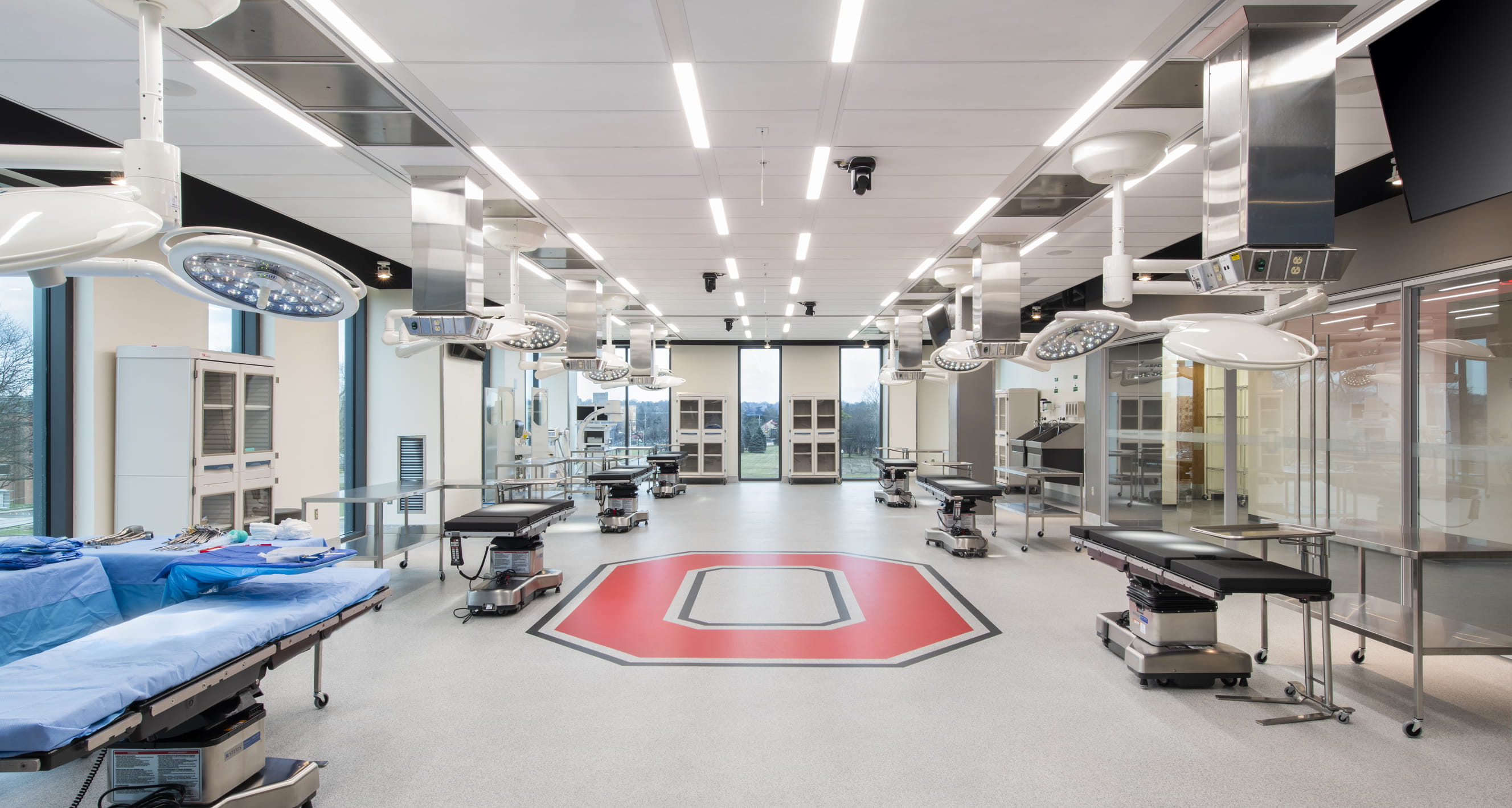 The Ohio State University Wexner Medical Center opened a 5,000 square-foot, state-of-the-art Surgical Skills Lab within the Jameson Crane Sports Medicine Institute. The lab provides the ideal controlled environment for evaluating the latest products, advancing technical skills outside of the operating room and exploring innovative new procedures.

"This space revolutionizes the ways in which we refine our surgical techniques, acquire novel skills and translate research into tomorrow's health care solutions" says Chris Kaeding, MD, Judson Wilson Professor of Orthopaedic Surgery at Ohio State. "It will serve as headquarters for the educational development of a wide variety of physicians, residents, fellows and medical students."
The training venue is a hub for international courses, national industry offerings and institutional partnerships. Ohio State's departments of Orthopaedics, Surgery, Plastic Surgery, Urology, Neurosurgery and Otolaryngology (ENT) will utilize the surgical skills lab for simulating challenges across multiple organ systems and surgical specialties.