The Ohio State University Department of Surgery's Advanced Research Training in Immunology for Surgery Trainees (ARTIST T32) program is designed to inspire, train and sustain a robust pipeline of surgeon scientists pursuing translational immunology research. The program integrates rigorous mentored research training in immunology and professional career development alongside clinical training for surgical trainees with exceptional academic achievement, clinical skills, professionalism and leadership potential.

The ARTIST T32 provides 12 months of stipend support per NIH guidelines for Kirschstein-NRSA awards and additional funds for research-related expenses and scientific travel related to the trainee's training. A second year of funding is contingent upon satisfactory progress. The NIH T32 support provided incurs a payback obligation only during the initial 12 months of NRSA support. Payback support may be discharged in a variety of ways including continuation of research for a consecutive 12-month period of time.

Trainees will dedicate two full-time years, without clinical responsibilities, toward research education and training, earning a Master of Science in Medical Science degree. Trainees' mentored research and didactics focus on the study of immune mechanisms mediating tissue injury, tissue repair, regeneration and replacement and immune regulation.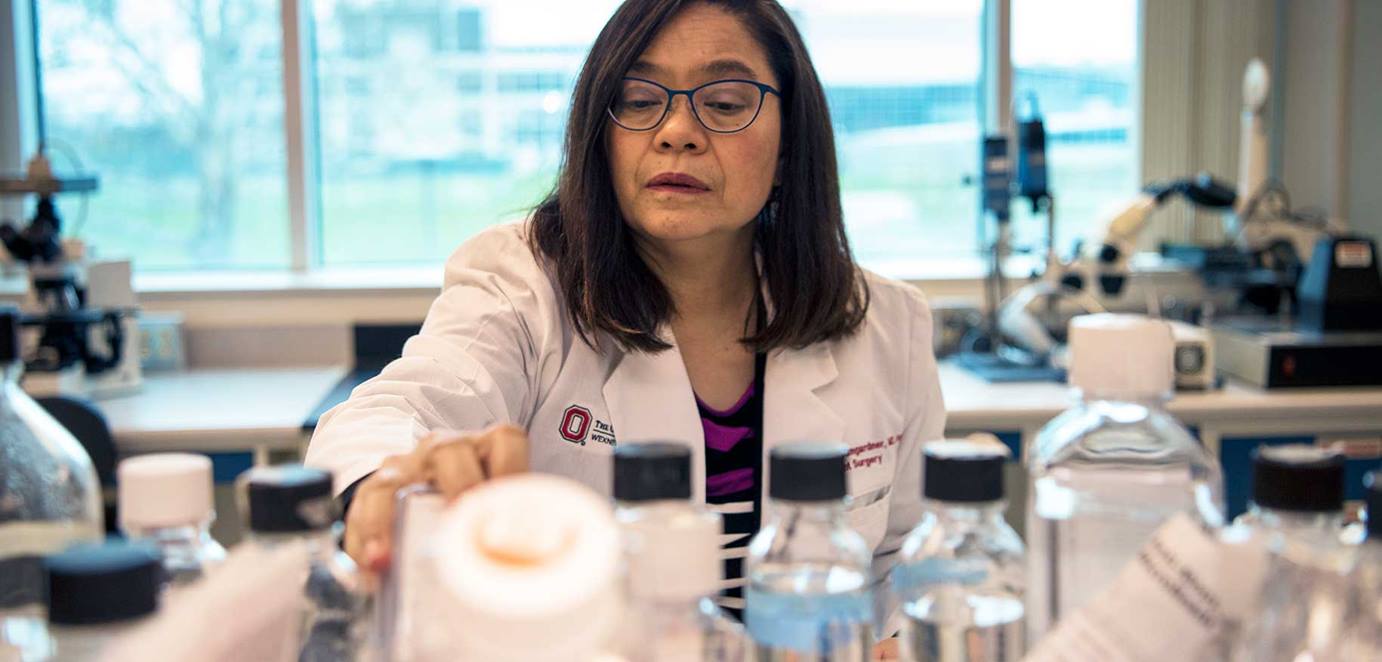 The Power of Databases
One important aspect of the training program teaches trainees how to develop and use clinical databases that integrate patient data with surgical outcomes, pathology and immunology laboratory data. ARTIST's NIH-funded faculty members, with distinguished track records in translational immunology research, have been specially selected to inspire and guide trainees in immunology-focused mentored research. Clinical co-mentors and a post-training longitudinal career advisory committee will provide guidance and facilitate placement into prestigious fellowships and academic faculty position for ARTIST trainees.
This unique and innovative training program responds to the accelerating demand for special expertise at the intersection of surgery and immunology-focused translational research. Through training and inspiration, a unique cadre of surgeon scientists will be prepared to translate astute observations at the bedside, in the operating room and in the clinic into novel hypotheses.
Ultimately, these surgeon scientists will accelerate the application of discoveries in immunology for the development of immune-based diagnostics, prognostic biomarkers and/or therapeutics.
Program Information
Department of Health and Human Services
National Institutes of Health
National Institute of Allergy and Infectious Disease
National Research Service Award (NRSA)
NIH T32AI106704
PD/PI: Ginny Bumgardner, MD, PhD