About the program
The Ohio State Univeristy's Cardiothoracic Anesthesiology Fellowship is a 12-month program (July 1 – June 30) fully accredited by the Accreditation Council for Graduate Medical Education (ACGME). Two positions are offered each year. The program provides training in the management of adult cardiothoracic anesthesia cases and development of skills needed to serve as a leader of the anesthesia care team. The fellowship, under the leadership of our fellowship director, Galina Dimitrova, MD, offers a comprehensive and diverse opportunity to train at a world-class medical center.
Curriculum
12 months of clinical training (six-month cardiac anesthesia rotation, one-month thoracic anesthesia rotation, two-month transesophageal echocardiography rotation, one-month cardiac intensive care rotation, two-month elective rotation)
Electives and research activities
Prerequisites
Graduates of medical schools outside the United States and Canada should hold a valid certificate from the Educational Commission for Foreign Medical Graduates (ECFMG)
Applicants must be eligible for either a training certificate or a permanent medical license as granted by the state medical board of Ohio
Application materials from the eligible fellowship candidates are reviewed by the program coordinator, program director and CT anesthesia director
Training Sites
The Ohio State University Wexner Medical Center (Ross Heart Hospital, University Hospital East, University Hospital, James Cancer Hospital)
Nationwide Children's Hospital
Application Process
Application requirements
Apply through the SF Match
Completion of an ACGME-accredited anesthesiology residency
Three letters of recommendation from physicians who are acquainted with your work or capabilities (prefer at least one from residency director)
Current CV with a recent photo
USMLE or COMLEX test scores
A personal statement
A personal interview in Columbus, Ohio
Application deadline
TBD
Interviews
Interviews will be conducted on The Ohio State University campus during February and March. All applicants selected for an interview will be notified via e-mail as soon as possible. We are happy to pay for one night lodging and will make your overnight reservations at either The Blackwell or Hampton Inn and Suites Columbus - Downtown, depending upon availability. Please be sure to inform us if you will require hotel reservations and if you have any special needs.
Foreign medical graduates
J-1 is the only visa accepted into this program.
For any additional questions, contact Taylor Stein at Taylor.Stein@osumc.edu.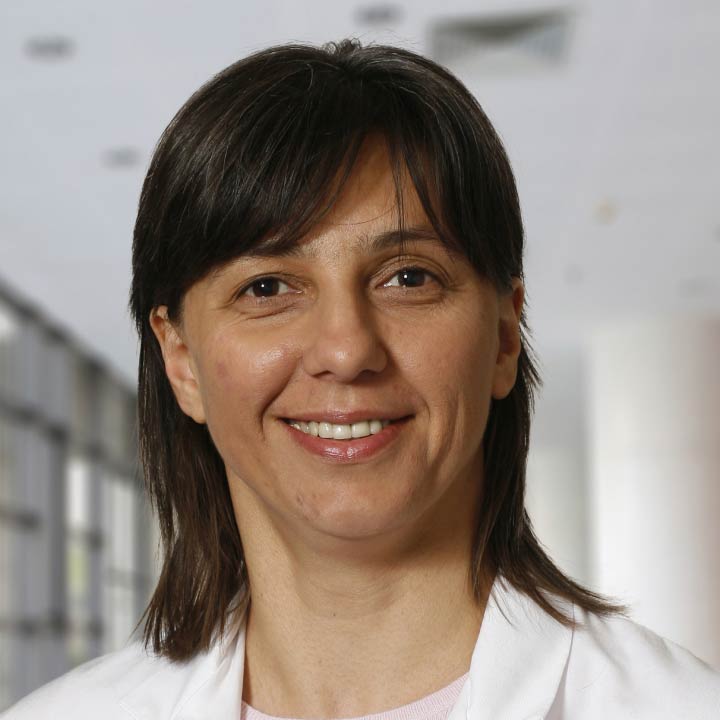 Samiya Saklayen, MD
Associate Program Director, Cardiothoracic Anesthesiology Fellowship