About the program
Welcome and thank you for your interest in the Ohio State University Department of Anesthesiology Critical Care Medicine Fellowship! Our program accepts two candidates each year. We are looking for well-rounded and enthusiastic candidates who wish to develop the knowledge, skills and experience required to care for critically ill patients.
Our program provides a wealth of clinical opportunities and experiences as highlighted below:
The University Hospital includes 44 surgical intensive care beds where advanced care is provided to trauma, burn, general surgery, orthopedic and other subspecialty patients.

OSU is a level 1 Trauma Center and the only American Burn Association-certified center in central Ohio.
OSU sees approximately 2850 total trauma and burn patients each year.

Additional surgical ICU beds in our new comprehensive cancer center - The James Cancer Hospital and Solove Research Institute

The James is the 3rd largest and one of the highest rated cancer centers in the country.
This relationship provides an added range of experiences with patients undergoing new surgical and minimally invasive techniques for the treatment of cancers.

The Ross Heart Hospital includes 30 ICU beds dedicated to the care of patients undergoing complex cardiac, vascular and thoracic surgery as well as those requiring mechanical respiratory and circulatory support.

The Ross includes very active programs in extracorporeal membrane oxygenation (ECMO) and left ventricular assist devices (LVAD)

OSU is one of the busiest Organ Transplant Centers in the country - ranking 8th in 2020 for the number of Heart, Lung, Liver and Kidney transplants

In 2020 OSU transplanted 29 Hearts, 68 Lungs, 148 Livers and 342 Kidneys
The Anesthesiology Department's Division of Critical Care Medicine has 16 critical care medicine certified anesthesiologists who work with a growing group of surgical intensivists to support the surgical critical care mission. Our division has outstanding support from the department and an excellent relationship with the Ohio State College of Medicine. In addition to the core rotations we offer elective rotations in most areas of adult critical care. Anesthesiology fellows work with and share call responsibility with the surgical fellows. This arrangement expands the breadth and depth of teaching and clinical opportunities while allowing additional time for studies, research and pursuit of individual interests.
Application Process
Selection

Critical care anesthesiology fellows are selected from a pool of candidates currently meeting criteria for post-residency subspecialty training in anesthesiology or anticipated to meet criteria for subspecialty training prior to initiation of the fellowship. These criteria include:
Satisfactory completion of an ACGME- or AOA-approved residency in anesthesiology
Eligibility for a license to practice medicine in Ohio
Passing score on USMLE Step 3 or COMLEX Step 3
Prospective candidates must fulfill the requirements for appointment to the faculty of The Ohio State University as clinical instructor house staff and to the medical staff of University Hospitals as a member of the limited medical staff. This includes the ability to obtain a training certificate or permanent medical license through the State Medical Board of Ohio. We can sponsor J-1 Visas; however, our department does not currently support the H-1 Visa. OSU does not discriminate against individual on the basis of their race, sex, religion, color, national or ethnic origin, age, disability, military service, veteran status, genetic information, sexual orientation or gender identity in its employment.
Dual fellowship training
We offer dual fellowship opportunities for those wishing to complete training in both Critical Care Medicine and Cardiac Anesthesia.
Emergency medicine candidates
We are currently working to build a two-year track for emergency medicine residents wishing to train in critical care medicine.
How to apply
To apply, use the San Francisco Match.
A selection committee, composed of the anesthesiology critical care faculty, reviews applications from candidates meeting these criteria and invites appropriate individuals for interviews.
Virtual Interviews
In light of the COVID-19 pandemic, we are offering virtual interviews this year.
We are excited to have you interested in our program and look forward to learning about you.
For any additional questions, contact Taylor Stein at Taylor.Stein@osumc.edu.
Goals and Objectives

General Responsibilities

Curriculum

Fundamental Critical Care Knowledge

Rotations

Specific Critical Care Skills

Research Opportunities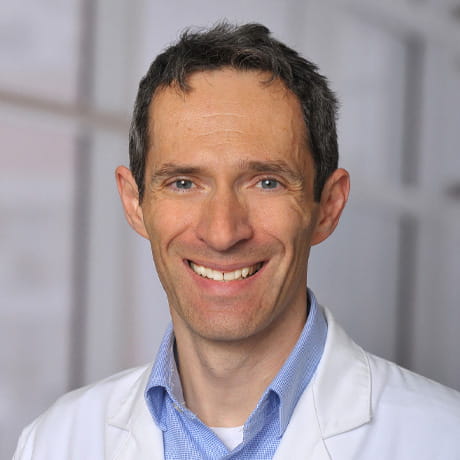 Michael Lyaker, MD
Program Director, Critical Care Anesthesiology Fellowship