The Main Campus Imaging Core provides training, expertise and equipment to perform fluorescence confocal microscopy. This facility provides a well-maintained point-scanning confocal microscope and provides training to users to establish independent imaging experiments.
Core Director
Andy Fischer, PhD
Andrew.Fischer@osumc.edu
Core Manager
Lisa Kelly
Lisa.Kelly@osumc.edu
Location
Graves Hall
Leica Confocal
The Leica SP8 is an upright point-scanning confocal suitable for routine confocal imaging of fixed specimens.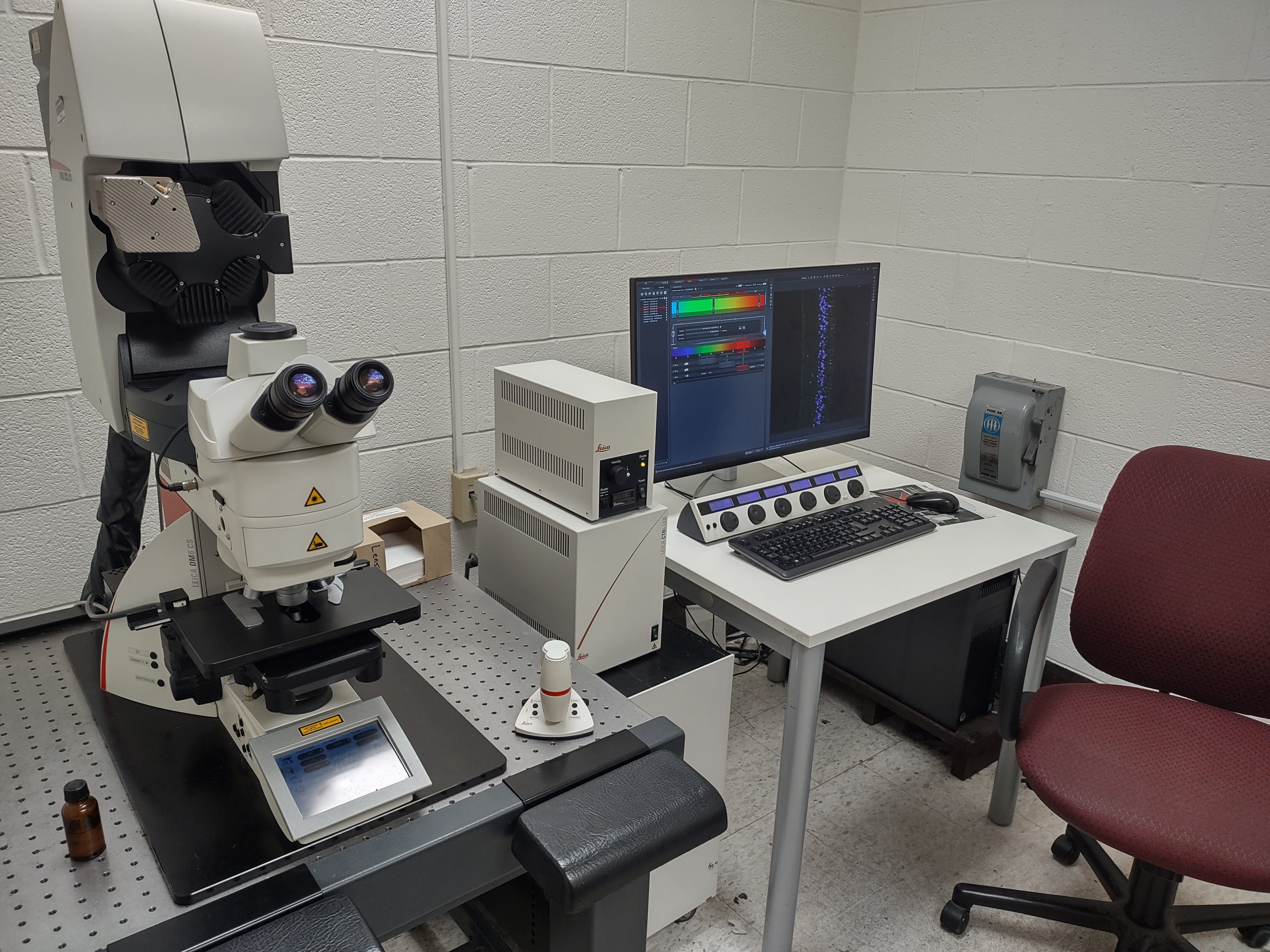 Features:
Upright fully motorized with 10X, 20X, 40X and 63X high NA objectives
40x and 63x are oil immersion lenses
Motorized XYZ stage with XY stitching
4 excitation lines (405, 488, 561 and 640 nm) from solid state lasers and AOTFs
Adjustable filters for emission spectra
2 emission PMTs, 1 HyD emission detector, and 1 transmitted light PMT
Digital deconvolution
LASX suite for Z-stack projections, rotations, orthogonal projections and rotation movies
Olympus Multi-photon
The Olympus FVMPE-RS is an upright multi-photon microscope capable of confocal fluorescence imaging deep into tissue in brain slices, anesthetized or unanesthetized mice.
Features:
Dual scan head
MPE Objectives: 60X dipping, 25X immersion, 20X air and 5X air (MPE Objectives are designed for deep imaging-up to 8 mm working distance/depth)
Detectors: PMT and GAASP
High-Speed Scanning at up to 438 Frames-per-Second
Independent Photostimulation Control
Microsecond Timing for Electrophysiology and Optogenetics
Automated Laser Alignment
FluoView Software
Coherent Twin Chameleon laser system: 700-1060 nm
Prior XY motorized stage
Neurotar Home Cage Arena (for in vivo imaging of unanesthetized mice).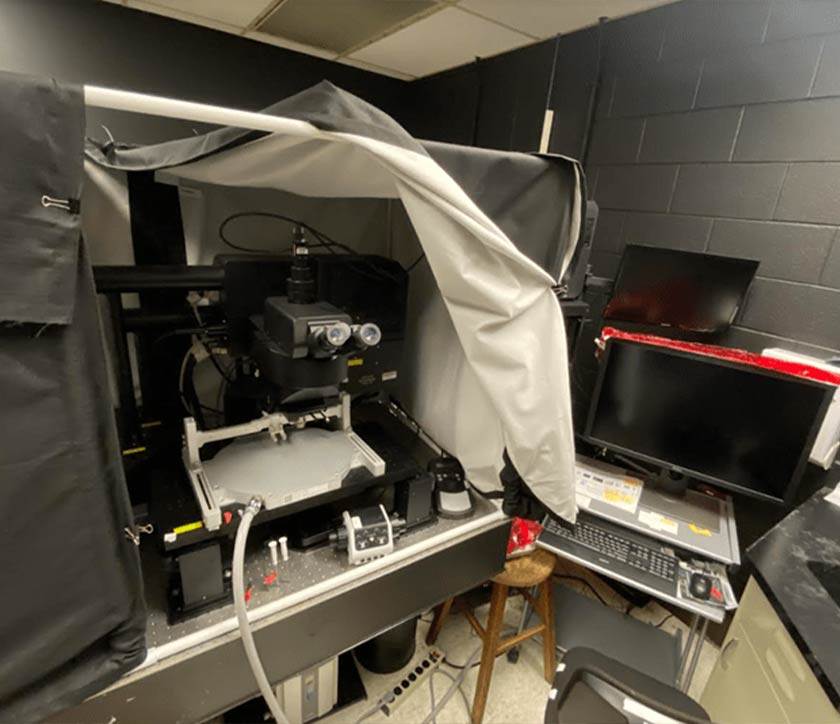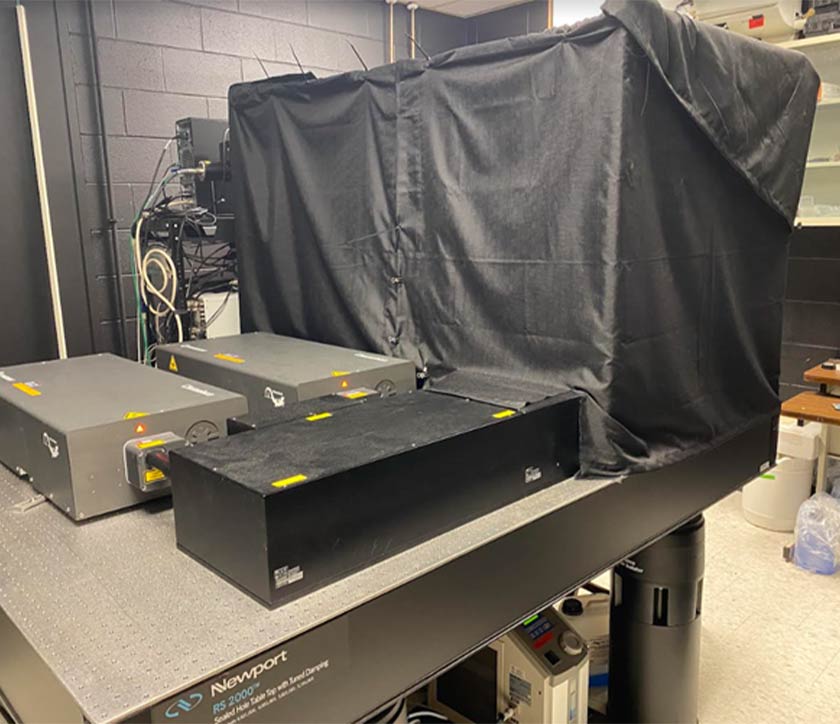 Two-Photon Microscope Director
Karl Obrietan, PhD
Obrietan.1@osu.edu
User Fees
To be determined