The Single Cell Omics Core facilitates the generation and analyses of single cell libraries to produce publication quality data. Expertise with scRNA-seq, scATAC-seq and multi-omics.
Core Director
Andy Fischer, PhD
Andrew.Fischer@osumc.edu
Core Manager
Heithem El-Hodiri
Heithem.El-Hodiri@osumc.edu
614-292-1226
Location
Graves Hall
Available Services and Equipment
Services
Consulting – experiment design strategies, best reagents, techniques, sequencing strategies
10X genomics or Pip-seq
Cell dissociation and/or nuclei preparations
Library preparation – loading cells into Cell Controller, tagmentation, clean-up, prep for sequencing
Bioinformatics – help with OSC supercomputer for 10X CellRanger
Bioinformatic analyses – Seurat, Monocle, Signac, CellChat, SingleCellSignalR, motif analyses, SoupOrCell, different Integration strategies, overlays of query libraries onto establishedtrajectories, GO enrichment analyses, etc.
Equipment
10X Chromium Cell Controller
10X Chromium X Controller
BioRad PCR machine
Miltenyi OCTO tissue dissociator
Miltenyi MACs
Countess II automated cell counter
4 Dell/Apple Workstations
Heating blocks, mini-spin, refrigerated centrifuge, approved pipettemen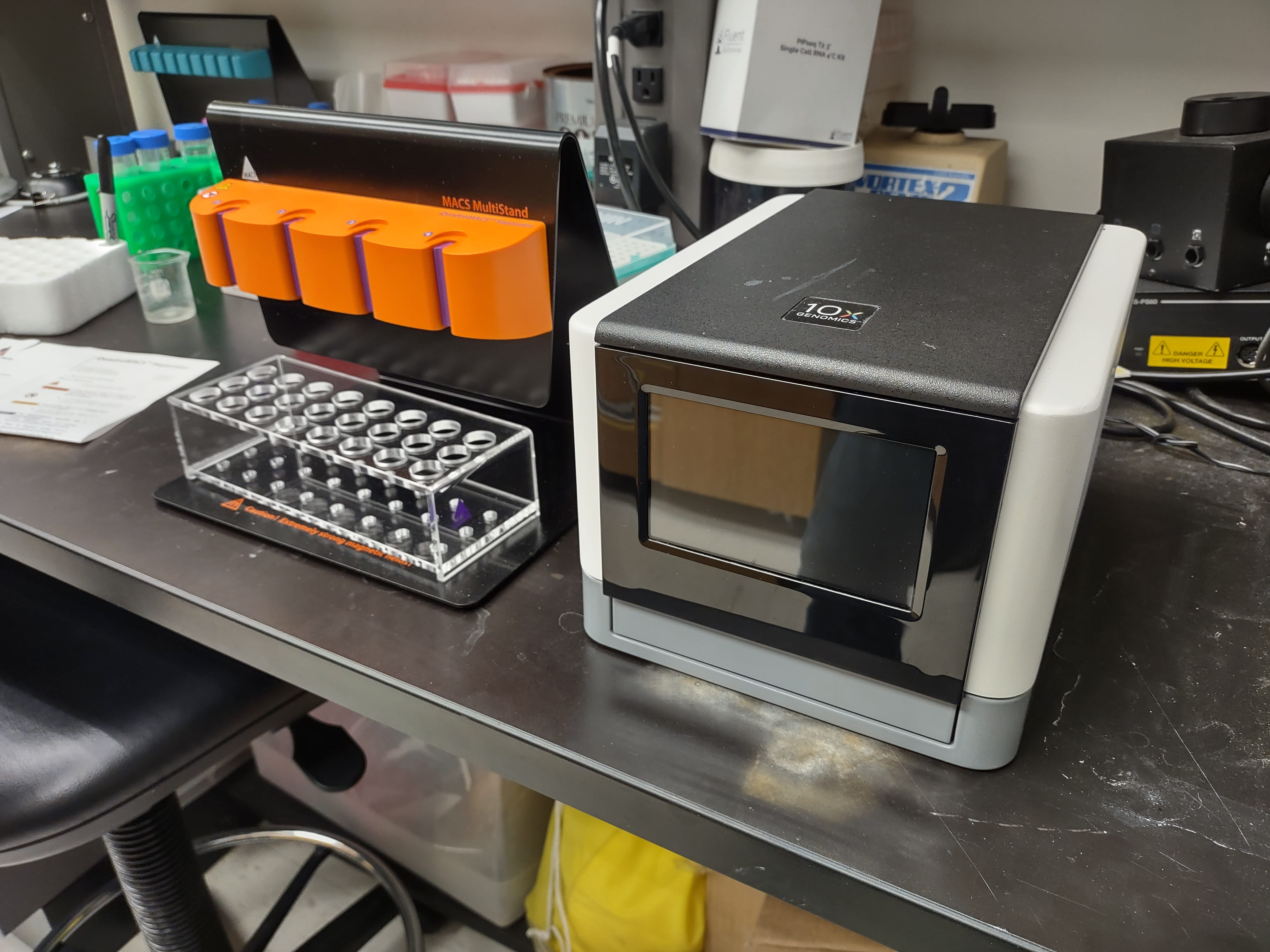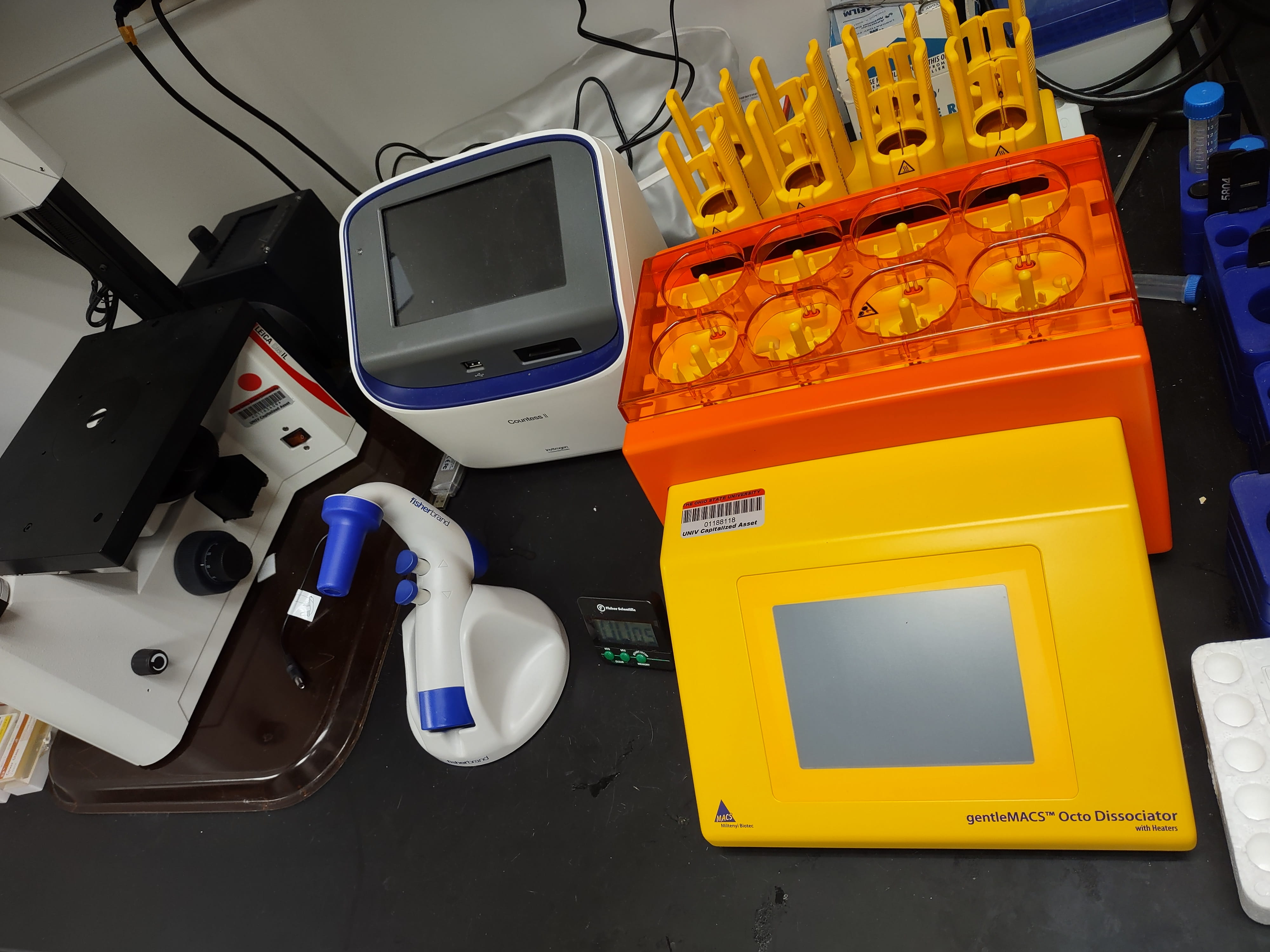 User Fees
Contact Director
Selected Publications