In 2019, 38 new students joined the
Biomedical Sciences Graduate Program
. These students are an exceptional group:
Eight students received prestigious University Fellowships from The Ohio State University Graduate School
Eight students are enrolled in the Medical Scientist Training Program
23 (61%) are women and 15 (39%) are men
Average undergraduate GPA: 3.54
Average of previous research experience: 30 months
What career paths are available to graduates?
Graduates of the Biomedical Sciences Graduate Program are prepared for a wide variety of careers in biomedical sciences. Graduates typically continue their careers by accepting a postdoctoral research associate position, going to medical school or taking a research position directly after graduation. Over time, our graduates are very successful, as seen by the number of leadership positions across both academia and industry.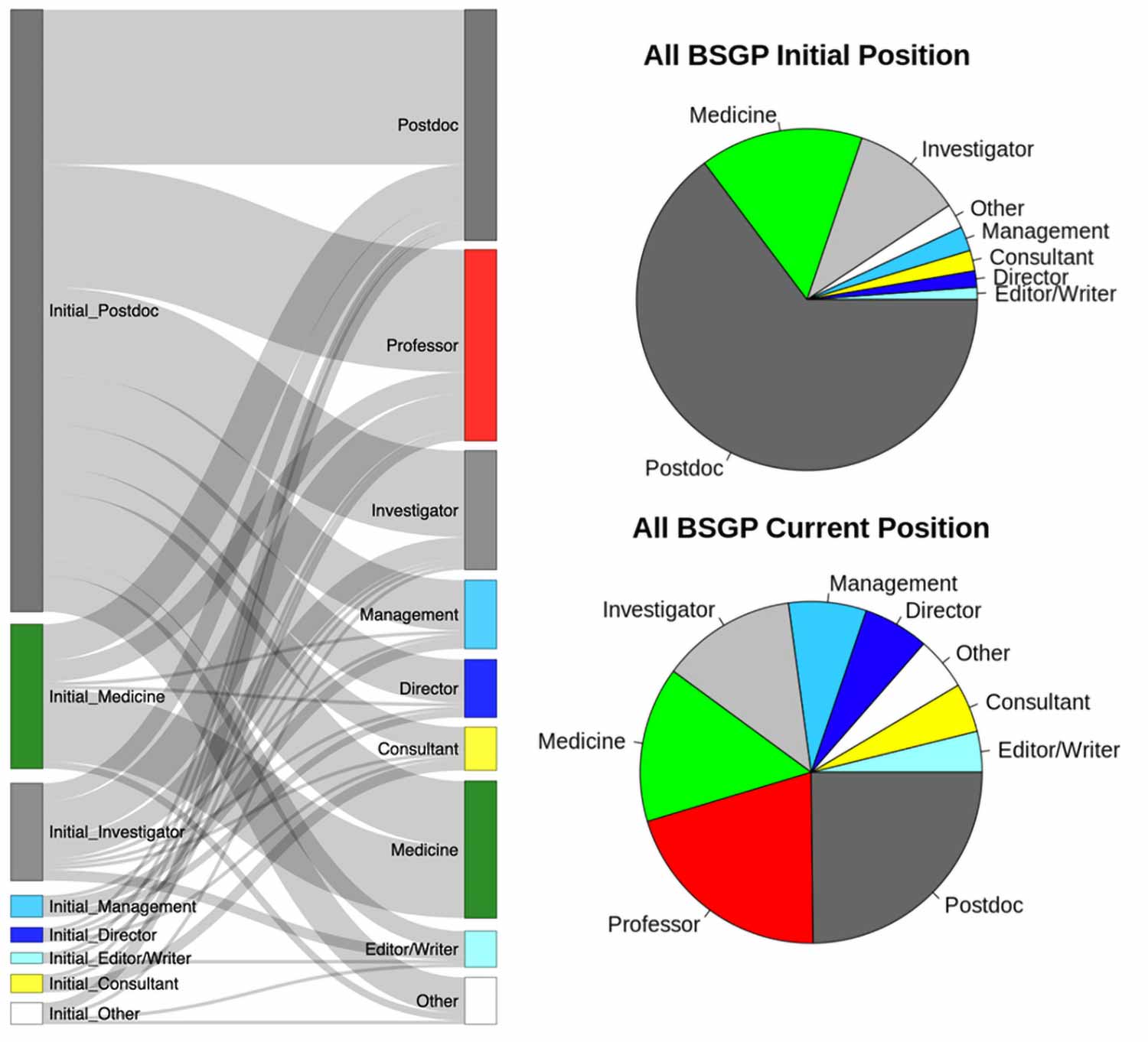 Where do alumni find jobs?
As can be seen in the word cloud below, a PhD in Biomedical Science from Ohio State can lead to just about any career opportunity. The majority of our graduates continue on to pursue research positions in academia and industry, but a PhD from Ohio State is a valuable ticket to virtually any career opportunity. Our program focuses on developing strong quantitative, analytical problem solving skills that can be applied to almost any industry.