Improving patients' lives through research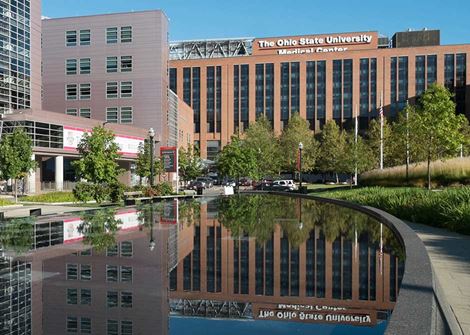 Research holds a place of prominence in the Department of Internal Medicine. In keeping with the overall mission of The Ohio State University Wexner Medical Center to "improve patients' lives through research," the department has a committed faculty of clinical, translational and basic scientists working to discover breakthroughs to end human suffering.
Clinical Trials
The Division of Gastroenterology, Hepatology, and Nutrition conducts a variety of clinical trials, including investigator initiated, NIH-sponsored, multi-center, and investigational drug/device trials. The Division has over 30 active clinical trials in the following areas:
(Recurrent) Acute Pancreatitis
Chronic Pancreatitis
Diabetes Mellitus
Crohn's Disease
Ulcerative Colitis
Short Bowel Syndrome
Pancreatic Cancer
Hepatitis C
Non-Alcoholic Steatohepatitis
Acute Liver Injury/Failure
End-Stage Liver Disease
Hepatorenal Syndrome Type 1
Cystic Pancreatic Lesions (Pancreas Cysts)
Total Pancreatectomy with Islet Autotransplantation (TPIAT)
Pancreatic Necrosectomy
Decompensated Cirrhosis
Primary Biliary Cholangitis and Hepatic Impairment
Achalasia and Other Motility Disorders
For more information regarding current clinical trials, please email GHNResearch@osumc.edu.
Recent Publications
Recent Publications
Clinical Studies

Clinical Vignettes