Translational research is a key component of understanding and treating medical challenges. By working across the spectrum, from small animals to human subjects, this area of research transforms laboratory observations into actual treatments for individuals and the public.
Our Highlights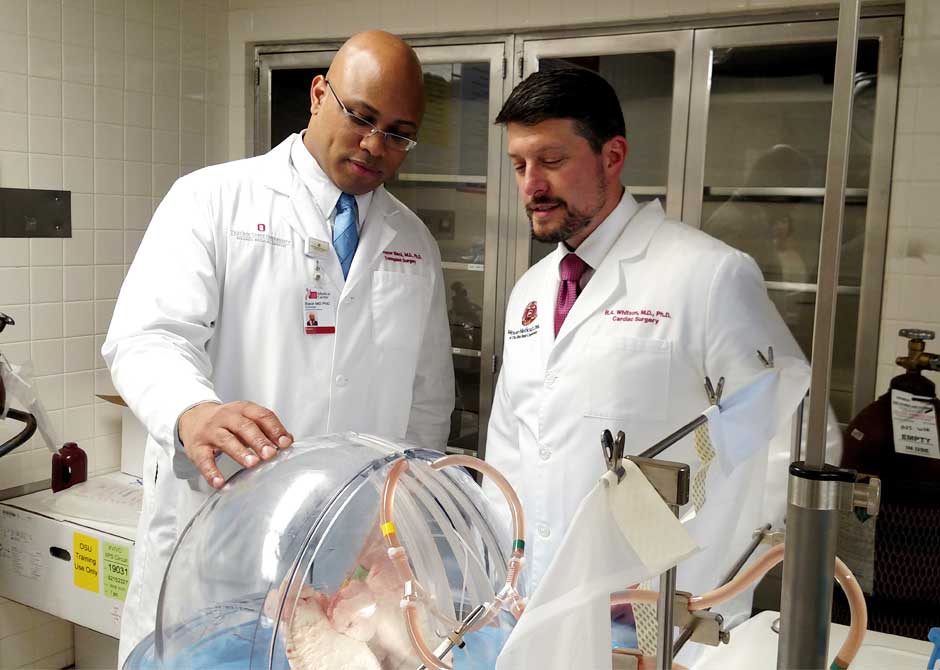 Increasing the viability of donor lungs for transplant
One of the biggest challenges facing organ transplantation is keeping donor organs healthy. Our Comprehensive Transplant Center is the first in Ohio to offer a process that uses a mechanical system to respirate, warm, nourish and repair donor lungs outside the body, thus improving the odds that they can be used for transplant. Bryan Whitson, MD, PhD and principal investigator in the
COPPER Laboratory
, is one of the pioneers of this process at Ohio State. The COPPER laboratory is a multidisciplinary collaboration dedicated to expanding the science of endothelial cell repair in ischemia reperfusion and exploiting ex vivo perfusion to assess, repair and modify donor allografts.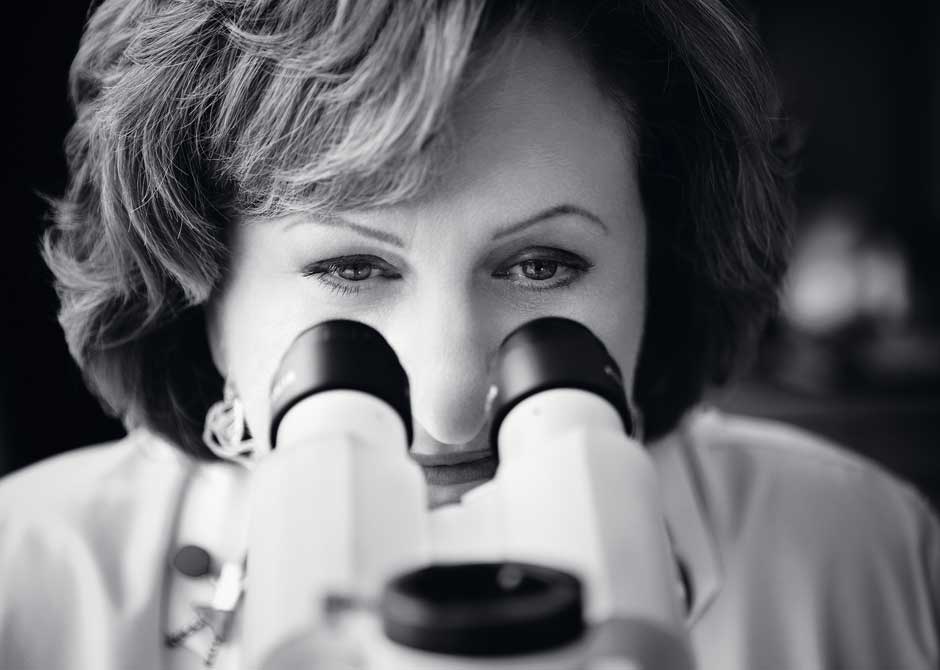 Working to protect preemies from a deadly disease
Necrotizing enterocolitis (NEC) is a devastating disease that affects the intestines of premature babies, causing infection, inflammation and destruction of the intestinal wall. And it's become the leading cause of death in neonatal intensive care units across the country. Despite more than six decades of research, the morbidity and mortality rates of the disease remain unchanged, at up to 50 percent. The Besner Laboratory focuses on the discovery of novel therapeutic strategies to protect infants' intestines from NEC and help them thrive and grow.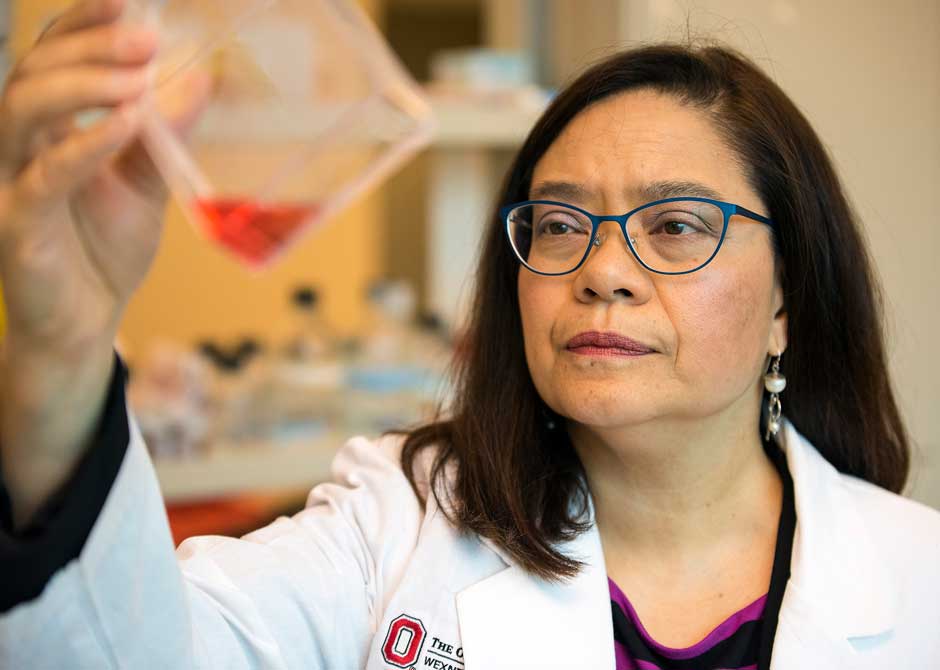 Influencing immune system reactions for long-term transplantation success
Transplant surgeon Ginny Bumgardner, MD, PhD, conducts transplant immunology research, motivated by the power of transplantation to transform the lives of patients with end-stage organ failure. She and her collaborators investigate novel approaches to manipulate immune system reactions after transplantation of cells and organs to prevent rejection and promote long-term transplant function.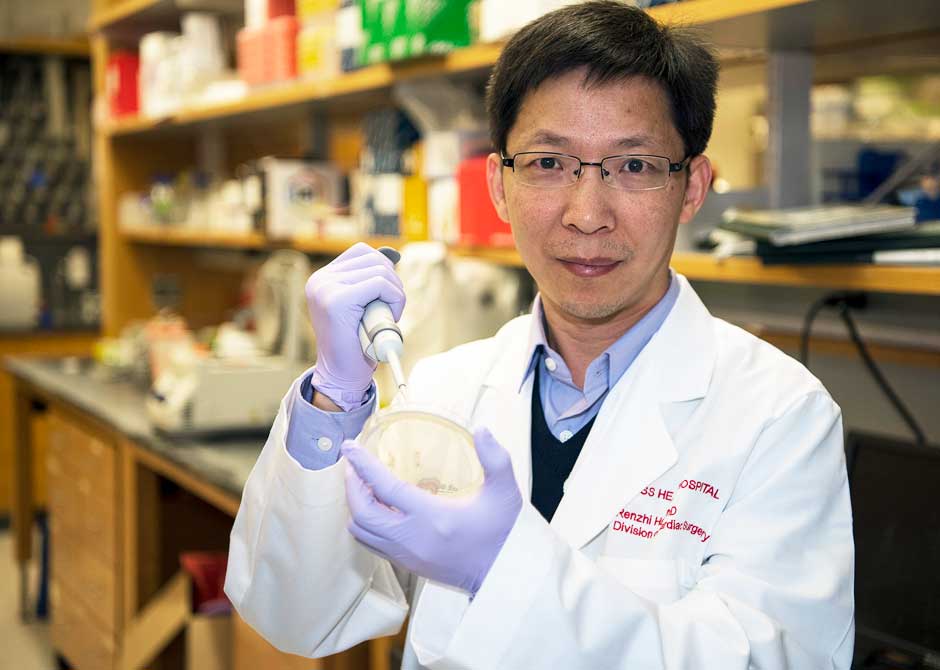 Treating disease with genome editing technologies
Understanding how genetic defects lead to human diseases (including muscular dystrophy) is just one part of Dr. Renzhi Han's research. The other part is harder: how to correct those genetic flaws in the genome. Dr. Han's laboratory is addressing these questions through the use of genetic animal models and leading-edge genome editing technologies to develop novel therapeutic strategies to treat them.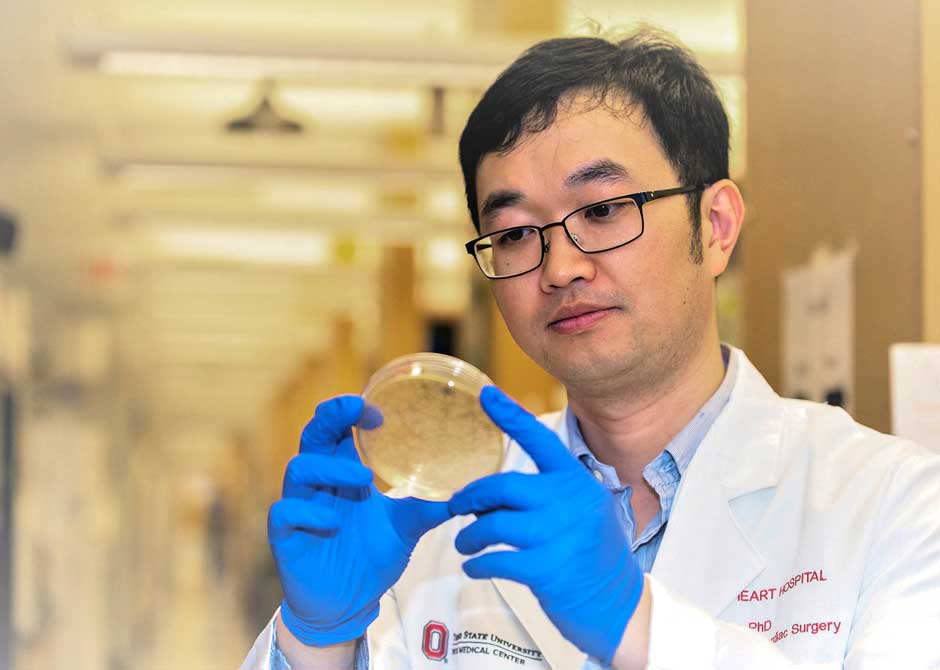 Researching the molecular mechanisms of both heart and skeletal muscles
Heart and skeletal muscles have a unique ultrastructure to ensure their primary contractile function. Dr. Hua Zhu's laboratory is interested in the cellular and molecular mechanisms that maintain the structural properties of striated muscle for their normal physiology. The long-term goal of Dr. Zhu's lab is to translate their discoveries in basic science into treatment of human diseases caused by structural and functional alterations of striated muscle. These diseases include ischemic heart diseases, muscular dystrophy and sarcopenia.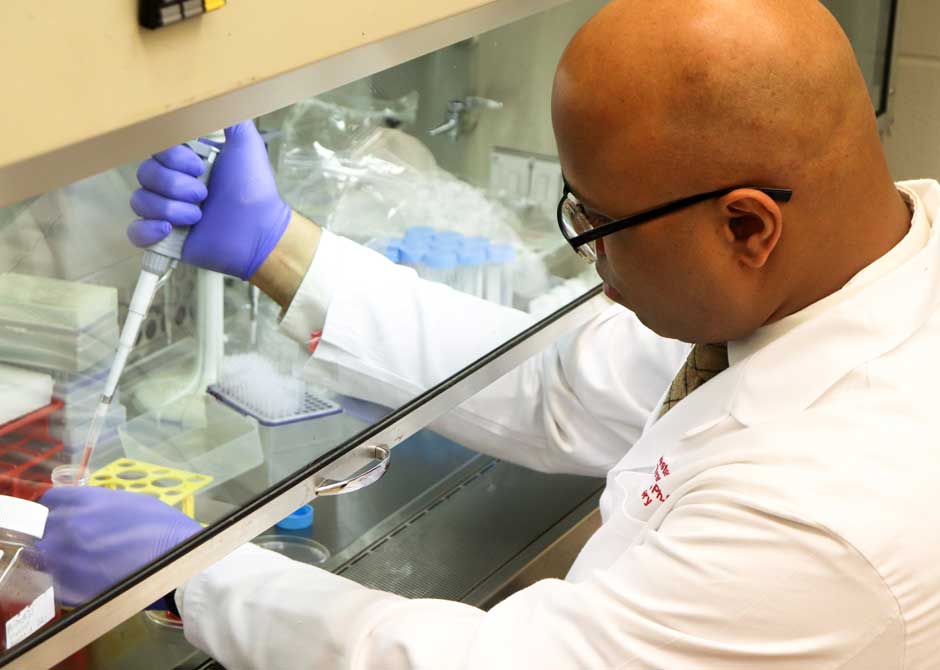 Increasing transplants with better assessment and repair of donor organs
With the increasing success of organ transplantation, there is a disparity between the number of organs available for transplantation and recipients on the waiting list. To expand the donor pool, extended criteria and marginal donor organs have been used with increased frequency. Unfortunately, these donor organs may not function as well and can increase the risk of complications to the recipient. Dr. Sylvester Black's laboratory is addressing the assessment and repair of these organs using technologies such as normothermic ex-vivo perfusion and cellular repair molecules. The goal is to expand the donor pool and use these organs with increased safety for transplant patients.
Exploring bioengineered tissue to save infants with congenital heart defects
Christopher Breuer, MD, is the principal investigator on the first FDA-approved study evaluating the use of tissue engineered vascular grafts in congenital heart surgery in humans. His work is both basic and applied in nature. Dr. Breuer's basic science research is centered on investigating the cellular and molecular mechanisms underlying neotissue formation in cardiovascular tissue-engineered constructs.

Working with Dr. Toshiharu Shinoka, he was the first in the world to tissue engineer blood vessels and implant them in human infants.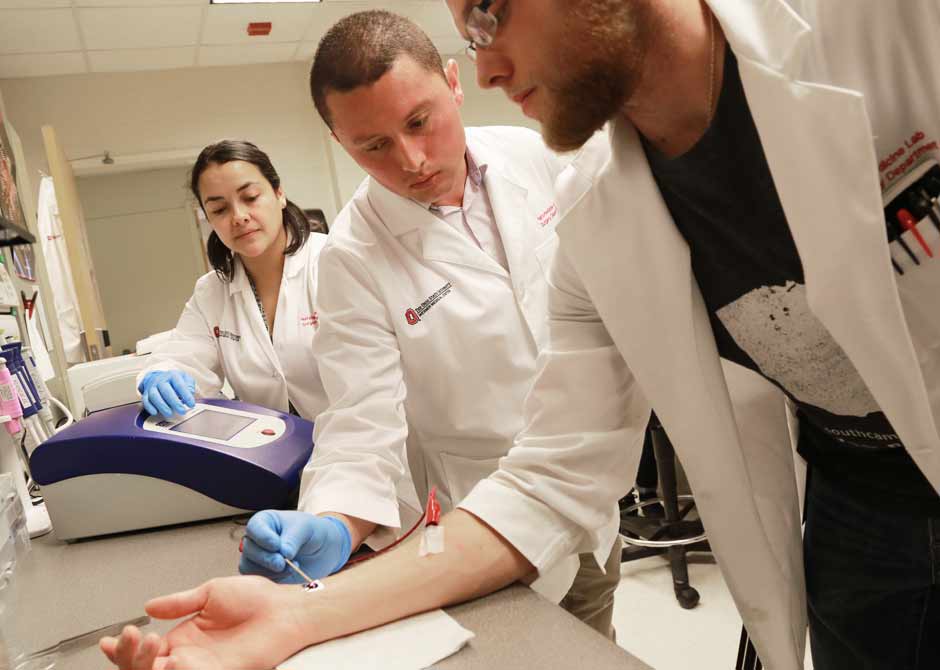 Expanding knowledge of living systems through nano medicine
Dr. Gallego-Perez's Nano Medicine lab
is focused on developing and implementing novel nanotechnologies that can be easily interfaced with living systems at the cellular, tissue, or organ level, to gain more insight into specific pathophysiological processes, or to deliver preventive or corrective therapies to injured or diseased cells, tissues, or organs. Tissue Nano-transfection (TNT), an example of such technologies, is currently being further developed by the Gallego-Perez lab for potential applications in the treatment of diabetes, certain neurological conditions, and cancer.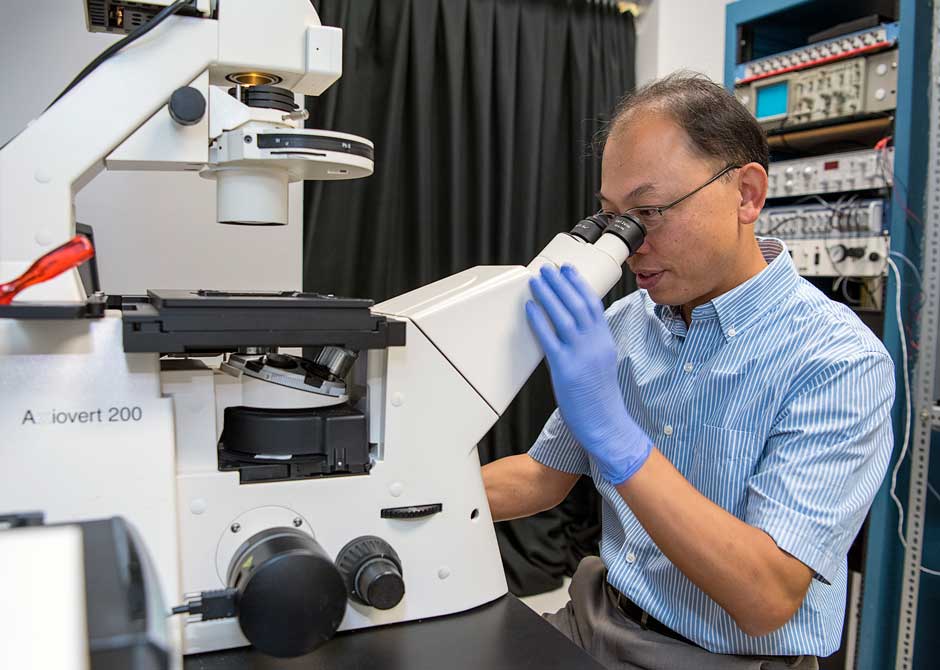 Innovation in site-directed mutagenesis and directed evolution
Since the successful debut of recombinant human insulin, recombinant DNA technology has played a critical role in the development and production of biopharmaceuticals. Based on innovative site-directed mutagenesis (SDM) and directed evolution technology, Dr. James Ko pursues construction of a novel platform to create the next generation of biopharmaceuticals possessing optimized drug properties, novel biological functions and beneficial traits during production.