Our Plan
The Biomedical Sciences Graduate Program is deeply committed to diversity and inclusion. Since its inception, the BSGP has made recruiting United States citizens and permanent residents, especially those underrepresented in the biomedical research workforce, a high priority. The BSGP aims to increase the number of PhD trainees from groups historically underrepresented (UR) in the biomedical sciences, and to foster these trainees transition to successful scientific careers.
One of the cornerstones of our diversity initiative and inclusion effort is the Discovery Postbaccalaureate Research Education Program (PREP). PREP is an National Institutes of Health (NIH) funded program that provides an intense paid research experience in outstanding research facilities with leading investigators at The Ohio State University College of Medicine.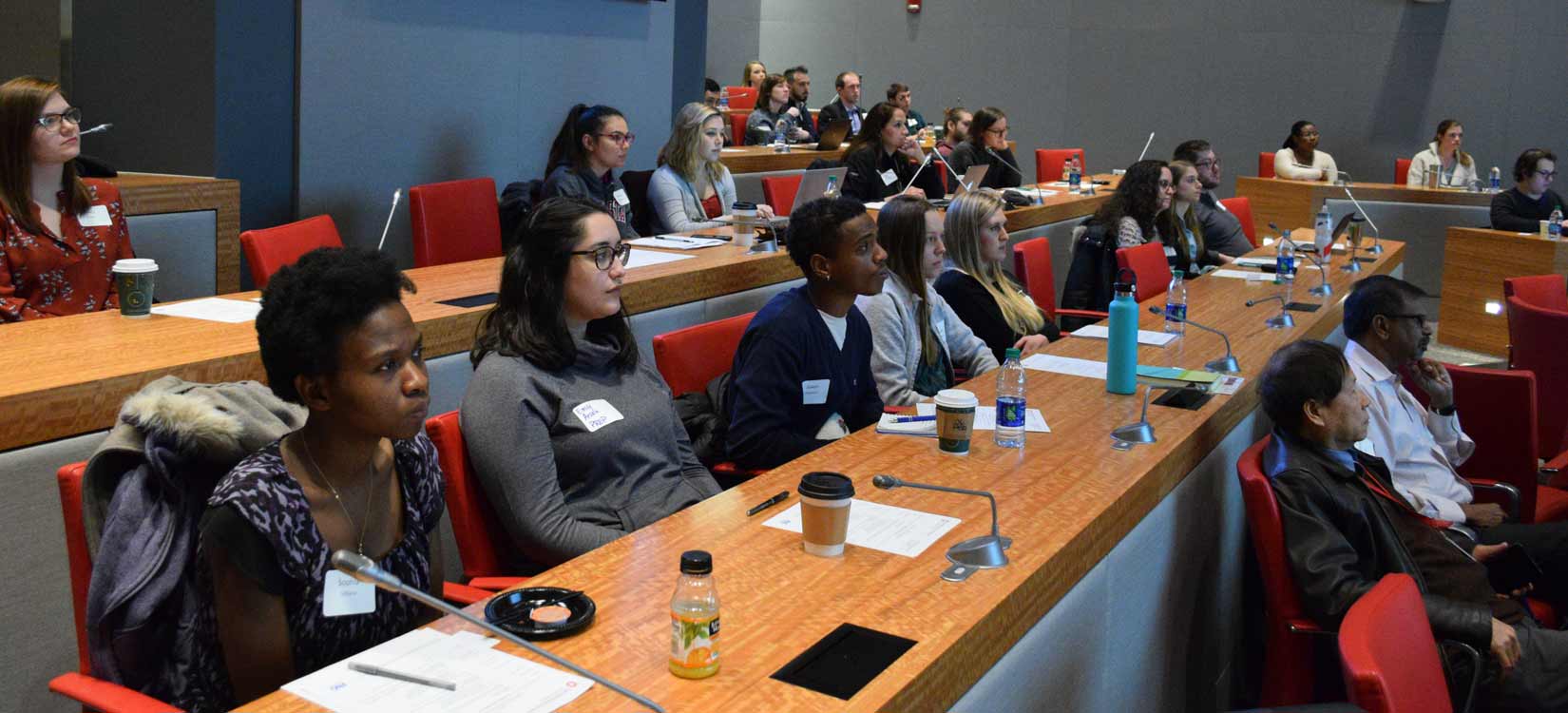 Resources for Prospective Students
Graduate and Professional Student Recruitment Initiatives (September 18 deadline)
SACNAS Find us at the annual Conference!
ABRCMS Find us at the annual Conference!
Additional Resources
University Anti-Racism/Bias Resources
College of Medicine Office of Diversity & Inclusion
Graduate School Diversity Initiatives
Diversity Advisory Council (DAC) | The Ohio State University Graduate School (osu.edu)
Equity and Diversity in STEMM | at The Ohio State University (osu.edu)
Resources | Equity and Diversity in STEMM (osu.edu)
Graduate Women In Science (gwis.org)
Buckeyes for Accessibility | A Place Where People Just Get It (osu.edu)
Bennett Graduate Research Society | Facebook
Biomedical Sciences Graduate Program – Communication & Relations Organization
BSGP Student Organization | Ohio State College of Medicine (osu.edu)
Black Graduate Professional Student Caucus (osu.edu)
Puerto Rican Student Association at OSU | Facebook
OSTEM at Ohio State University | Facebook
SACNAS Chapter OSU | Society for Advancement of Chicanos/Hispanics and Native Americans in Science
U C L O – The University-wide Council of Latinx Organizations (osu.edu)
SHADES (Buckeye Chapter) | Facebook
OSUCoM LGBTQ+ & Allies in Medicine (@osucom_lgbtq) / Twitter