Our Donors
Many of our donors choose to support the Department of Family and Community
Medicine through an estate gift. These types of gifts empower our team of experts to continue their personalized and innovative patient care long into the future.
---
Dr. Lawrence (Larry) and Marilyn Gabel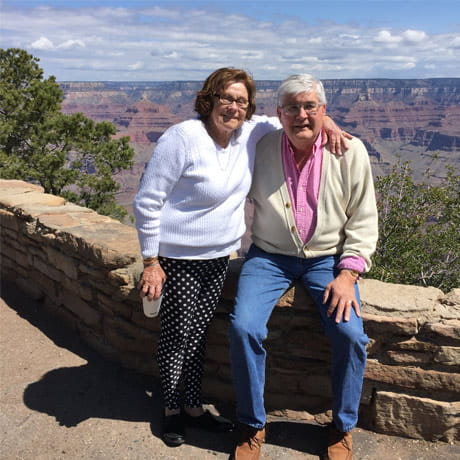 In 1979, Dr. Gabel became a faculty member with the Department of Family and Community Medicine when it was still in its infancy stage. Under the leadership of Dr. Tennyson Williams, he became an integral partner in the growth of the department and contributed to its many successes and accomplishments.

When deciding which university to attend for his PhD in education, Ohio State was the obvious choice. "Ohio State offered the best program of study, a higher caliber of study and better benefits," said Dr. Gabel. His wife Marilyn also decided to complete her education at Ohio State, along with their two children, Todd and Jill.

Dr. Gabel's training as a science educator helped him advance family medicine in the College of Medicine. "The leadership and faculty of the department accepted me whole heartedly even though I was not a physician," said Dr. Gabel. "I was never made to feel less than an equal and was given ample responsibility and the freedom to exercise it for the advancement of the mission of the department at local, state, national and international levels."

Countless students, residents and faculty in the department benefited from the hard work and dedication of Dr. Gabel. One of his major responsibilities was to nurture faculty members to realize their full potential so they could make a lasting impact on their students, residents and patients.

Dr. Gabel is continuing to support and develop faculty members with his generous donations to the department. "Ohio State, the College of Medicine and the Department of Family and Community Medicine were supportive of me as a student, faculty member and member of society," he said. "It is only right that my wife and I give back in some small measure."

There are many people who can attribute their success and growth as faculty members because of the training and mentorship they received in the Department of Family and Community Medicine. "I am very grateful for the opportunities I was provided and believe we all have an obligation to demonstrate our appreciation and recognition of that benefit."
---
Patrick J. Fahey, MD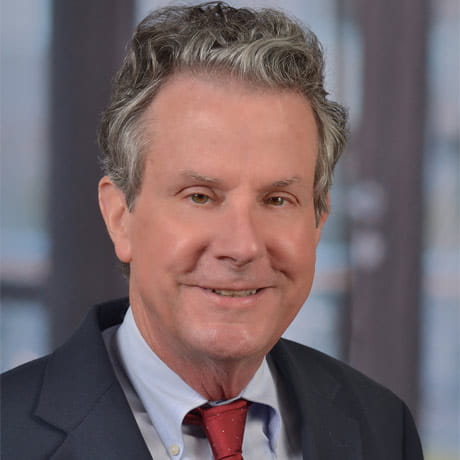 Attending Ohio State for pre-medicine was the obvious choice for Dr. Patrick Fahey since both his father and brother graduated from Ohio State. He went on to complete medical school at the University of Illinois at Chicago but returned to Ohio State for his residency in family medicine. "As a resident, the diversity of experiences gave me the opportunity to always learn something new and become a well-rounded family practitioner," said Dr. Fahey. "Plus, I was fortunate enough to meet my future wife, Dee, an RN at St. Anthony Hospital, which was later to become Ohio State University Hospital East."
During his residency, Dr. Fahey essentially was developing his own family practice. With the young Department of Family and Community Medicine established in the College of Medicine, he was compelled to join. "Since this was such a new area for medical teaching, there was a real need for faculty members," said Dr. Fahey. "Most practitioners and teachers were in the community with their own practices; I decided to become a faculty member myself."
Dr. Fahey was drawn to family medicine because of its focus on treating the individual, not the disease. When he transitioned to professor, he was able to teach this principle, along with many more, to medical students and residents. Dr. Fahey enjoys witnessing the growth of residents from their first year through graduation as a result of their learning experiences in family medicine. He is even teaching side by side with some of the students and residents whom he taught in the program years ago.
Supporting the Rardin Family Practice Center has always been important to Dr. Fahey because he knows he is helping to empower the next generation of physicians. His generosity helps residents fulfill projects or ideas that are not typically supported through the budget. "I don't want to hear that a resident's efforts are halted because of a lack of funding," he said.
Dr. Fahey's donations also are aiding the growth of the medical home, a team-based health care delivery model that aims to provide comprehensive and continuous medical care to patients. The model's goal is to obtain maximum health outcomes by incorporating a broader range of health care professions, including physicians, pharmacists, nurses and dietitians.
---
Tennyson (Tenny) Williams, MD
Dr. Tenny Williams played an integral role in the evolution of the Department of Family and Community Medicine at Ohio State. The idea for the new department was first presented to him by Dr. Thomas Rardin, one of the leaders in Ohio who helped establish family practice as a nationally recognized medical specialty.
When the new department was established, Dr. Williams was appointed as the founding chair. The new department was able to expand the curriculum and learning experiences for students and residents interested in family medicine. They now have the opportunity to immerse themselves in family practice during their educational years and learn directly from family physicians with robust clinical experiences.
Dr. Williams grew up in Ohio and fondly remembers his time on the farm with his parents and grandparents. "My parents cultivated my curiosity and never penalized me for my results," said Dr. Williams. "I developed an appreciation for science and was drawn to medicine because of the practical application of science."
Upon retiring as chair and phasing out of patient care activities, Dr. Williams pursued a longtime interest in photography. In addition to his traditional photography, he developed quite a unique approach by incorporating x-ray techniques.
According to Dr. Williams, family physicians should know everything that is going on with their patients and coordinate all of their health care needs. He developed the Marianna H. and P. Tennyson Williams, MD Endowment Fund to encourage and support those who are interested in an academic career in family medicine.
"If faculty members are empowered with the right tools and resources to become effective teachers, future students and patients will benefit," said Dr. Williams. In addition to his current giving, a generous gift from his estate will ensure that future generations of faculty members are fully equipped to prepare students and residents for long, fulfilling careers in family medicine.and Community