Ohio State's University General Internal Medicine Primary Care Research Fellowship
Fellows in the Primary Care Research Fellowship program will undergo training for academic careers that emphasize research. Fellows will obtain the knowledge and skills to develop a research program, earn a master's degree in public health or a related field, participate in hands-on research projects, and present their work at regional and national conferences. Possible areas of research will include, but are not limited to:
Prevention and screening
Evidence-based medicine
Implementation science
Clinical trials in primary care
New models of primary care delivery
Minority health and disparities
Quality improvement and patient safety
Unhealthy alcohol and drug use
Cardiovascular disease risk
The two-year fellowship, with an option for a third year, will be led by GIM Division Director, Dr. Daniel Jonas and GIM Research Director, Dr. Seuli Brill, who will serve as mentors for the program's fellows.
Interested candidates who have completed a U.S. residency in either Internal Medicine or Med-Peds, and who are board certified or board eligible in either discipline, may apply by sending a CV and a personal statement (2 pages or less) detailing their interest in primary care research to the fellowship coordinator at shannon.libby@osumc.edu.

Please note this program is unable to sponsor training or work visas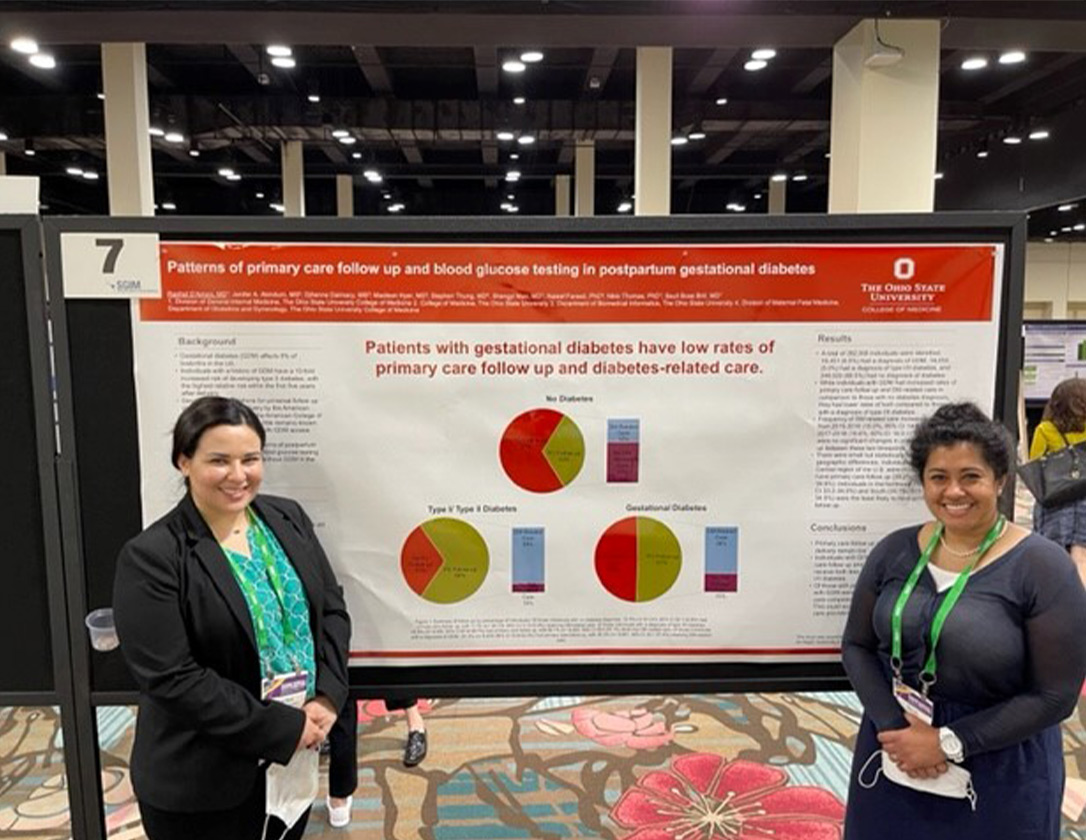 PCR Fellow Dr. Rachel D'Amico (left) presents her diabetes research at SGIM conference. PCR associate director, Dr. Seuli Brill (right).