Program Specifics
The Ohio State University Department of Surgery is now offering an integrated cardiothoracic surgery residency program (0+6).
This six-year program accepts one resident each year in a categorical position. Residents rotate on the adult cardiac surgery service at the Ross Heart Hospital, the thoracic surgical service at the James Cancer Hospital, and the congenital heart service at Nationwide Children's Hospital in the first, third, and fifth years of the program.
The majority of training is provided at the Ohio State University Hospital main campus, where most faculty reside and have exposure to residents. The variety of cases is extensive and includes both straight-forward and complex cases. Residents are exposed to routine patient care as well as complicated medical problems, in both inpatient and outpatient settings. Interaction with a multitude of specialties occurs regularly. Grand Rounds and didactic conference are held here weekly.
View a sample block schedule: View block schedule (PDF).
Take a Tour
View a quick tour featuring current faculty and fellows to showcase our spaces and key aspects of our program.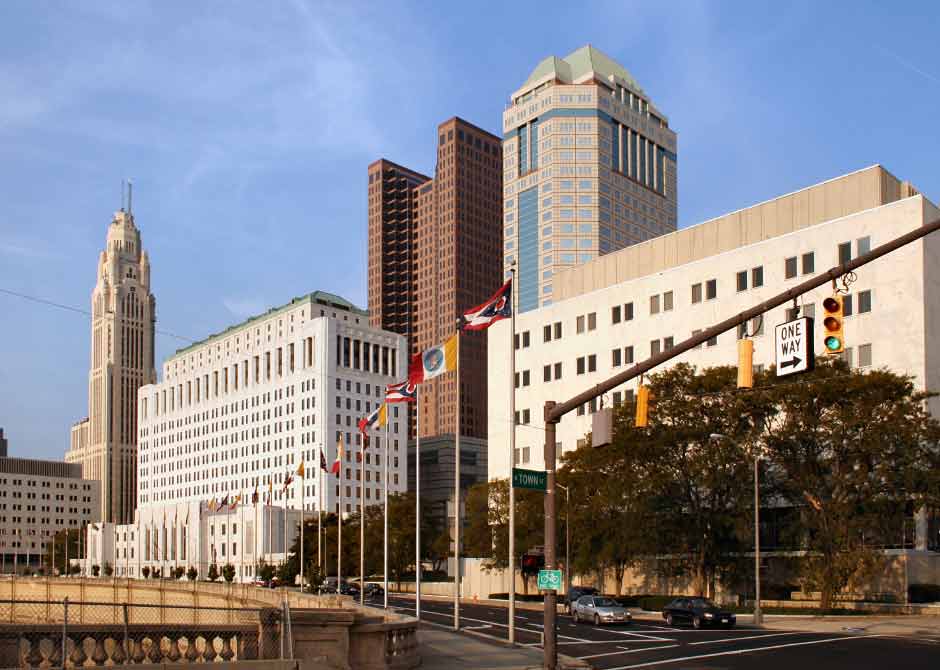 Why Columbus?
Through its open-minded approach to life, business and ideas, the Columbus region has cultivated an environment of unique communities, companies, institutions and entertainment. Columbus is one of the fastest-growing major metropolitan areas in the U.S., and as an up-and-coming tech city, it's attracting the brightest minds from around the world.

Learn more about life in Columbus
Program Aims
Provide learning experiences based on measurable objectives for education of cardiothoracic surgeons during the residency.
Integrate principles of basic sciences with clinical experiences.
Promote a broad understanding of the role of surgery and its interaction with other medical disciplines such as medicine, cardiology, and pediatrics.
Provide for progressive responsibility from initial patient care to complete patient management.
Foster effective interdisciplinary collaborative relationships.
Provide CT Residents with the ability to function as teachers and consultants.
Foster continuing education to promote lifelong individual initiative and creative scholarship.
Prepare CT Residents to use research technology and skills in conducting studies that assist in solving surgical problems.
Develop professional leadership and management skills.
Promote understanding of the economic, legal, and social challenges of contemporary and future surgery.
Educational Conferences
Our program has weekly protected time, where clinical activity is suspended and our educational conferences take place. All faculty, residents, and on-service students participate. Residents present topics following the Society of Thoracic Surgeons and attend general surgery education sessions in program years 1-3. During the third year, residents will participate in a year-long high fidelity cardiac surgery simulation curriculum taught by one of the adult cardiac surgeons.
Application Process
We accept applications through the Electronic Residency Application Service (ERAS) of the National Resident Matching Program. You'll need to provide your curriculum vitae, personal statement, letters of recommendation, and medical school transcript. Applications are accepted from Sept. 1 through Nov. 15 each year. Selected applicants will be invited for a personal interview.
Program ID: "Ohio State University Hospital Program"
The Department of Surgery is an equal-opportunity employer. It does not discriminate with regard to sex, race, age, religion, color, national origin, disability, or veteran status.
International Applicants
Foreign medical graduates applying to the program must hold or be eligible for a valid certificate from the Educational Commission for Foreign Medical Graduates (ECFMG) and a J-1 Visa and must have at least one year of experience in an accredited clinical training program in the United States.
Interview Dates: December 8, January 12