Each month we highlight one of our MSTP students. This month's highlight is:
---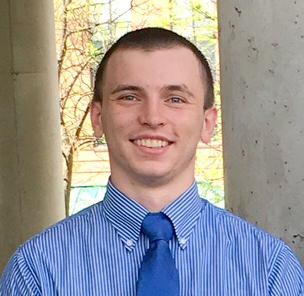 Branden Verosky
Area of Study: Neuroscience
Hometown: Pittsburgh, PA
Academics
Research interests
Neuroscience, Immunology, and Development
Long term goals/ aspirations
To help innovate a new therapeutic and successfully bring it through clinical trials
Post MSTP Training dream job
Academic physician scientist or biotech – I'm open to exploring different paths to determine where I believe I can have the greatest impact
Fun Facts
What you enjoy outside of school
Anything that gets me outdoors, reading, and trying new restaurants/food
A talent you have always wanted
I've always wanted the ability to be a skilled artist through drawing or painting
Favorite book
Patient H.M. –Luke Dittrich
Favorite quote
"Any fool can know. The point is to understand."― Albert Einstein
Can't live without
Coffee
If you weren't in MSTP, what would you be doing now?
Not sure, but trying to contribute to science in some way