Medical Scientist Student Organization
The Medical Scientist Student Organization (MSSO) is a student-founded and student-run organization that acts as the primary liaison to the Medical Scientist Training Program (MSTP) in The Ohio State University College of Medicine. All students in the MSTP at any stage of their training are members of the MSSO. The MSSO functions to fulfill many of the common needs of these students by promoting social, scholarly, and professional development through its various activities. The MSSO meets bi-weekly to discuss programmatic updates and listen to seminars from MSTP students on their research, clinical cases or other topics related to biomedical science or patient care.
The MSSO Officers are student leaders of the MSTP who serve the program as both advocates, for the needs and effective training of students, and ambassadors, between students, leadership and other groups at the College of Medicine, to ultimately influence the direction and continued success of our program. Anyone interested in partnering with the MSSO is invited to reach out to our current president.
2021-22 MSSO Officers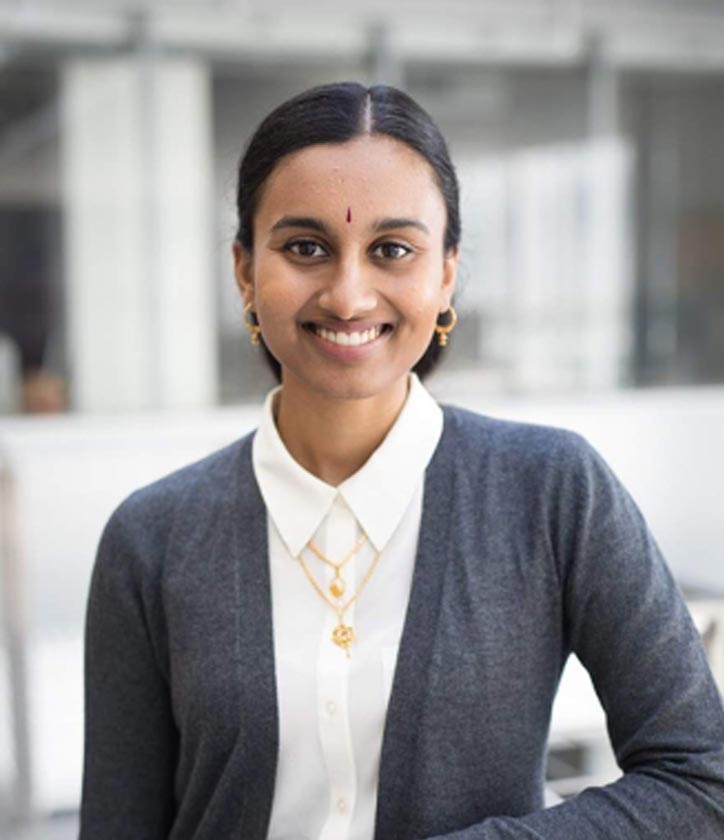 Akila Venkataramany
President
I have just started my third year in the OSU MSTP and am currently in my first year of graduate school. My PhD work is in the labs of Dr. Dawn Chandler and Dr. Timothy Cripe at Nationwide Children's Hospital, where I am studying the clinical implications and therapeutic manipulation of RNA alternative splicing in pediatric cancers. Last year, I served as the MSSO Secretary, and I am excited to transition into the role of MSSO President for the upcoming academic year.
Along with assisting the other MSSO officers to execute our individual and group goals, I will be serving as a faculty/student contact and coordinating the MSSO seminar. I plan to prioritize students' interests in the seminar and integrate more MSTP alumni, OSU faculty, and speakers across the nations to showcase a broad range of scientific and career development presentations. Additionally, I would like to maintain a clear, transparent line of communication among the MSTP student body, MSSO officers, and MSTP administration so that we continue to make programmatic improvements and promote an open and inclusive atmosphere.
Over the last two years, MSSO has been a valuable opportunity for me to interact with other members of the MSTP program and to play a role in advocating for and enacting change on behalf of the student body. I look forward to working with the MSSO board and my fellow students this year!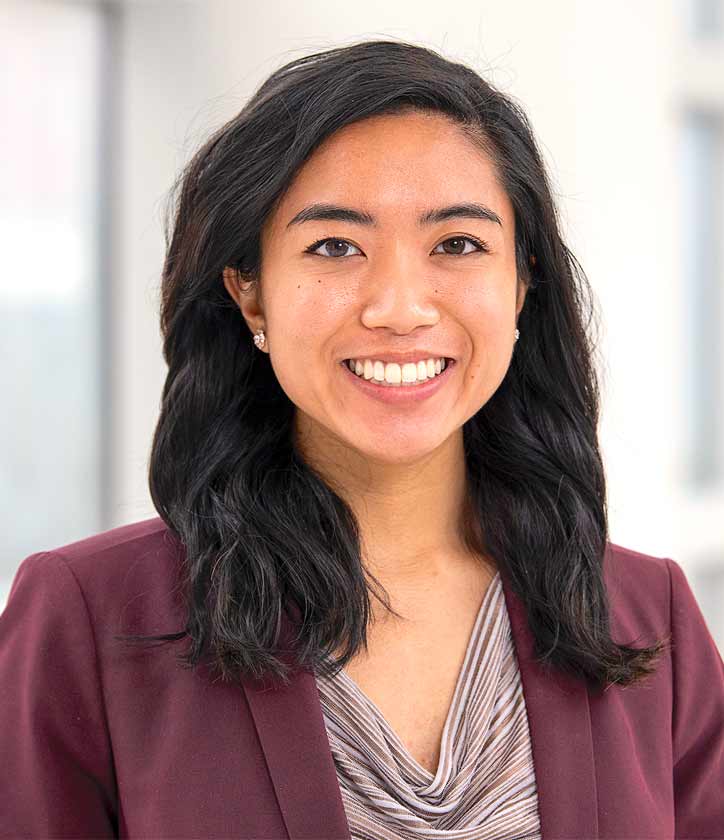 Jasmine Tuazon
Vice President
I am a fourth year MD-PhD student in the lab of Dr. Ken Oestreich, where I study transcription factors and other epigenetic signals regulating T cell development and effector function.
Our MD-PhD program is very precious to me. I joined the MSSO student leadership so I could help form a long-term plan to build our community. My vision is to enable students to take charge of an aspect of our program that is meaningful to them and to empower them to carry out those plans. This way, students will have more ownership and connection to our community, as well as create a sense of pride for contributing to our group.
Additionally, with countless social justice issues at hand, I want to enable our Diversity and Inclusion student position and Recruitment Chairs to regularly weigh in on MSSO decisions so we can ensure our future initiatives create a more inclusive, friendly environment for everyone. Along this same line, I want to connect our MSTP Peer Review program with ASPIRE, where we can directly support future underrepresented physician-scientist trainees' career advancement.
I am excited to build upon the solid foundation that our previous MSSO board has set, and I look forward to serving as Vice President!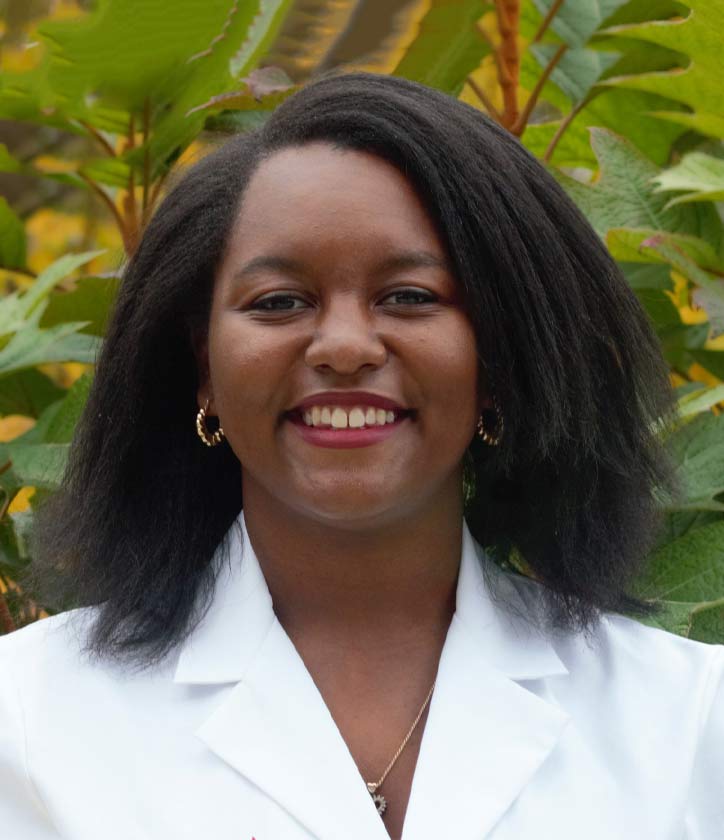 Aliyah Bennet
Treasurer
I am a 3rd year MSTP student currently in my first year of graduate school. I am in the biomedical sciences graduate program and am in the lab of Dr. John Gunn at Nationwide Children's Hospital. As treasurer of the MSSO I am looking forward to working with and learning from the other MSSO officers. I want to use this role to continue the larger MSTP goal of fostering a sense of community and increasing mentorship among students. I hope to work with others to plan events and find the funding necessary to increase our ability to have events as we return to a post-pandemic normal.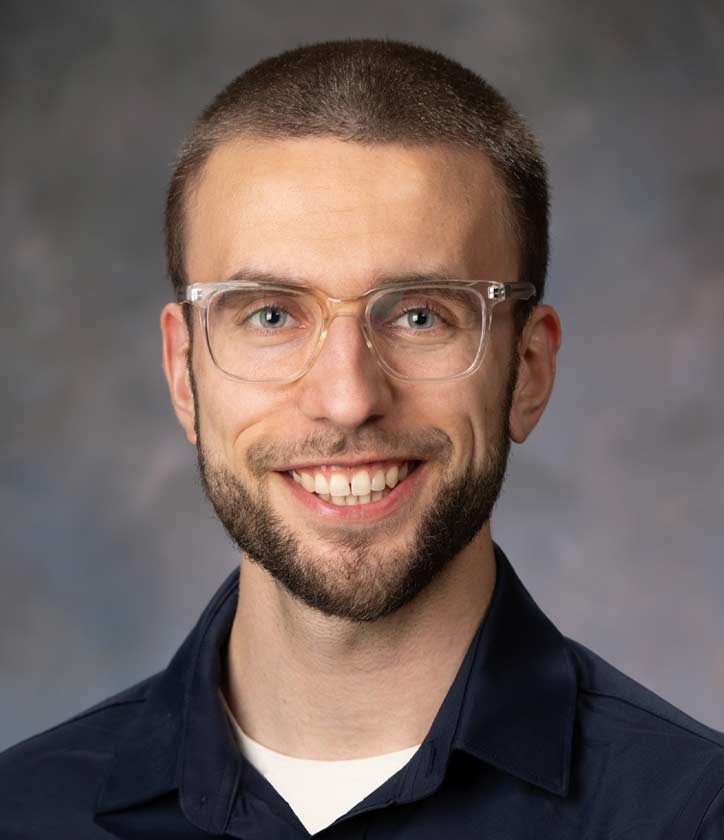 Jack Hedberg
Secretary
Hello! My name is Jack, and I'm a third year in the program. I recently began my PhD in the labs of Dr. Elaine Mardis and Dr. Kevin Cassady at Nationwide Children's Hospital, where my work involves developing oncolytic virotherapies for brain malignancies using multi-omics and single cell RNA sequencing. I joined the MSSO board because my time thus far in the MSTP has fostered deep care for our community. As I learn more about the many different experiences, perspectives, obstacles, and triumphs of students here, I see benefits in spaces where the classical obligations of physician investigators are paused. Some might feel this is a large risk in a field where career/institutional viability depends so much on proving one can 'deliver' via metric-driven outputs. Actually, I believe that protecting spaces to genuinely bond and grow more broadly as people is a risk we can't afford NOT to take. This context is where some of my specific interests as a board member emerge.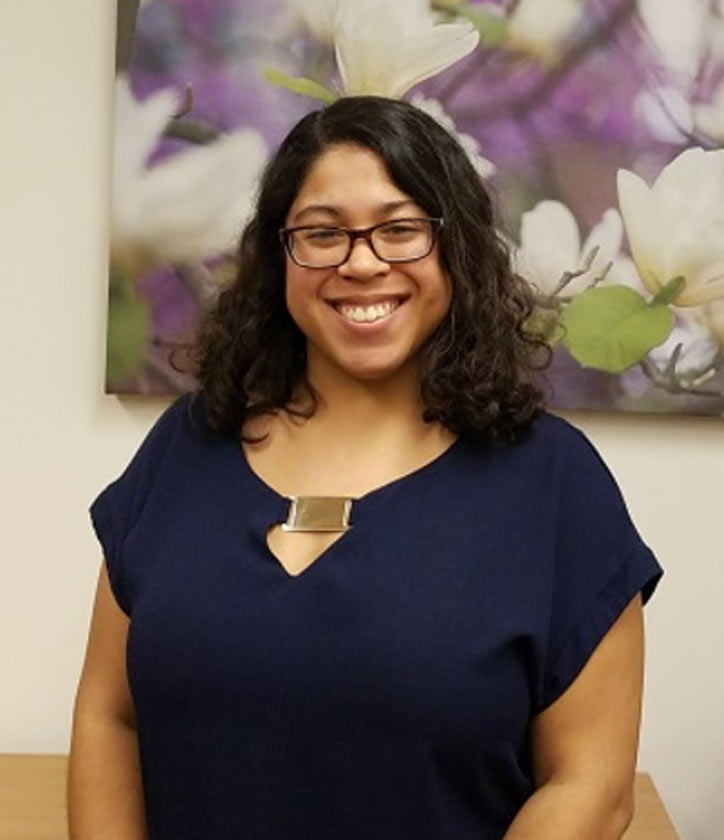 Daniela Jimenez-Harrison
Social Committee Chair
Hi! I'm Daniela – a 4th year MSTP student. I am currently working on my PhD in Dr. Jeff Kuret's lab studying Alzheimer's disease. I am a new member of the MSSO board and will be serving as the board's first social chair. My goals for the program this year include improving and increasing interclass interactions and mentorship, improving communication between students and leadership, and establishing social programs (i.e. the MSTP book club, holiday party) that help create a sense of belonging. I'm very excited to work with leadership, my fellow officers, and MSTP students to make our program the best it can be!
MD/PhD Annual Student Conference
Each year the University of Colorado Medical Scientist Training Program sponsors and organizes the National MD/PhD Student Conference. Organized by the third year MSTP students, the conference provides an opportunity for MD/PhD students to present their work and interact with other MD/PhD students and prominent scientific investigators.
The MSTP Roundtable
The MSTP Roundtable has been created to provide you with the opportunity to regularly interact with successful OSU physician scientists in an informal setting. It is expected that first and second year MSTP students attend roundtable on a regular monthly basis. Roundtables are typically scheduled every 4th Thursday from 12 noon-1pm.
MSTP Newsletter
MSTP Newsletter
Stay in touch with the students and faculty in Ohio State's Medical Scientist Training Program by reading our recent newsletters.