DOIM Annual Scientific Symposium Event Recap
The Department of Internal Medicine Annual Scientific Symposium was held on Thursday, May 19 at the Biomedical Research Tower. The event showcased the talent of our promising, early-stage investigators and fostered collaboration among various disciplines in the department. Posters were presented from undergraduate students to junior faculty and were judged by department faculty. Two winners were identified from each group and given a travel voucher for a future educational conference or symposium.
Event Photos
Click here for photos from the Scientific Symposium.
Poster Winners
Undergraduate students
1st place – John Heyniger: "Predictors of left ventricular cardiac dysfunction measured via strain-encoded magnetic resonance imaging in SARS-CoV-2 positive collegiate athletes"

2nd place – Stephanie Ogonuwe: "Feasibility of a community-based wellness event from the partnering in negating statistics (P.I.N.S.) for black women initiative"

Graduate students
1st place – Debasmita Mukherjee: "Assessing the role of ATF4-dependent signaling in limiting pancreatic cancer by tomatidine"

2nd place – Michael Yaeger: "Oxidized lipid biomarkers in patients with acute respiratory failure as predictors for hyperoxia associated lung injury"

Medical students
1st place – Jonathan Wright: "Beta blocker administration in post-implant LVAD patients significantly reduces 1-year mortality, a multi-institutional retrospective cohort study"

2nd place – Mackenzie Owen: "Patient-, provider- and system-level barriers to surveillance for hepatocellular carcinoma in high-risk patients in the United States"

Residents
1st place – Jae-Hoon Chung, MD, PhD: "Angiotensin-converting enzyme inhibitors (ACE) and angiotensin receptor blockers (ARB) appear to attenuate stroke risk over time in patients with left ventricular assist devices"

2nd place – Bernard Wen, MD: "The masked doctor: Improving patient recognition of inpatient physicians in the COVID era"

Fellows
1st place – Mitchell Ramsey, MD: "Prevalence of colorectal neoplasia among adults with cystic fibrosis: a single center experience"

2nd place – Akshay Vijayaraman, MD: "An unusual cause of tension"

Postdoctoral fellows
1st place – Jazmin Calyeca, PhD: "XBP1 is a key contributor of AT2 quality control protecting against premature senescence by controlling the cell fate"

2nd place – Timur Khaliullin, MD, PhD: "CYB5R3 deficiency imparts dysfunctional phenotype on type II alveolar epithelial cells in mice"

Junior faculty
1st place – Janet Childerhose, PhD: "Why don't some Ohio public libraries stock naloxone?"

2nd place – Eswar Shankar, PhD, MSc: "Dopamine D1 agonists attenuates EZH2-mediated cell proliferation in triple negative breast cancer cells"
Event Keynote Speaker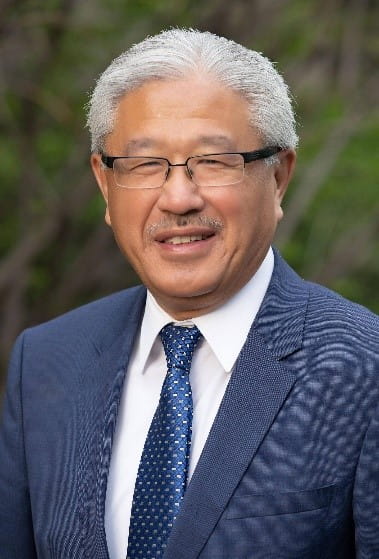 Victor Dzau, MD

Professor of Medicine
James B. Duke Distinguished Professor of Medicine
Professor of Pathology
Past President and CEO of Duke University Health System
Victor Dzau, MD, is the president of the National Academy of Medicine (NAM), formerly the Institute of Medicine (IOM). He also serves as vice chair of the National Research Council. Dzau is Chancellor Emeritus and the James B. Duke Professor of Medicine at Duke University.

He is an internationally acclaimed leader and scientist whose work in cardiovascular medicine and genetics laid the foundation for development of ACE inhibitors, used globally to treat hypertension and heart failure. Dzau pioneered gene therapy for vascular disease and was the first to introduce DNA decoy molecules to block transcription in human in vivo. His pioneering research in cardiac regeneration led to the Paracrine Hypothesis of stem cell action and his recent strategy of direct cardiac reprogramming using microRNA.