2021 Pilot Awards
Project: "Endoscopic Therapy on Quality of Life and Pain in Chronic Pancreatitis: The EQuiPP Study"
Samuel Han, MD
Division of Gastroenterology, Hepatology and Nutrition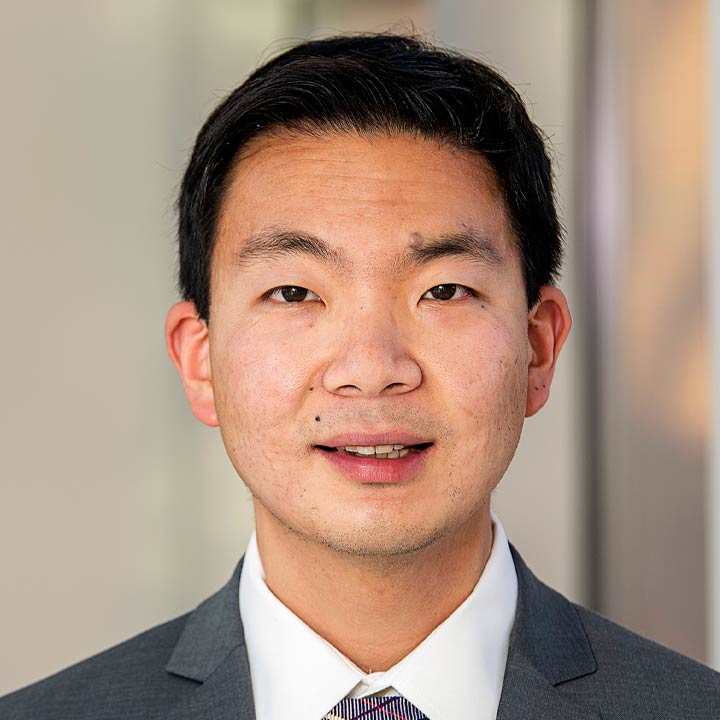 Chronic pancreatitis remains a challenging disease to treat with few effective treatments. Pancreatic endotherapy represents an endoscopic method of treating complications related to chronic pancreatitis, such as pancreatic duct stones and strictures and pancreatic fluid collections. While frequently performed, the effect of pancreatic endotherapy on patient-centered outcomes, such as quality of life and pain, are poorly understood. The pilot award for this project will be used to obtain preliminary data regarding how endotherapy affects pain on a micro-level as well as disease-specific quality of life. Trajectories of pain response and quantitative sensory testing will also be utilized to see if we can predict a priori who will respond to endotherapy. This preliminary data will then be used to develop a larger randomized study that examines the efficacy of pancreatic endotherapy and crucially, the identification of specific subgroups of patients who will and will not response to endotherapy.
---
Project: "Genetic Studies of ERBB2 Rare Variants in Dilated Cardiomyopathy"
Jason Cowan, MD
Division of Human Genetics
Dilated Cardiomyopathy (DCM), an inherited disease resulting in thinning of the heart muscle and decreased pumping ability, is one of the leading causes of heart failure worldwide. While many genes carry rare variants that cause DCM, only 20-30% of familial DCM cases have an identified genetic origin. Using exome sequences generated from patients enrolled in the DCM Research Project (dcmproject.com), we are testing the hypothesis that genetic changes in ERBB2, a gene with known roles in chemotherapy-related heart disease, underlie a proportion of unexplained DCM. The DOIM Pilot Grant covered basic research and some personnel costs associated with the project. ERBB2 variants with genetic and/or familial evidence supporting disease-relevant roles in DCM are currently being tested for impact on functionally significant signaling pathways in mammalian cell culture. As our past and current research indicates that much of the genetic architecture of DCM remains to be determined, results from these studies are anticipated to directly inform future funding applications and to be of significance to other researchers and clinicians working with DCM.
---
Project: "Circulating microbial DNA as non-invasive biomarker in colorectal cancer"
Pannaga Malalur, MD
Division of Medical Oncology
The development of non-invasive biomarkers to diagnose cancer and assess treatment has the potential to revolutionize clinical care for patients with colorectal cancer. Although new therapies have continued to improve outcomes for some patients with colorectal cancer (CRC), a major concern in this population is the variability in response to therapy.
The human microbiome is the composition of bacterial communities that reside on and within the human body. The microbiome has profound effects on health/disease, immunity, inflammation, and cancer. In this pilot project, our team aims to evaluate to role of the microbiome in colorectal cancer by assessing if circulating microbial DNA in blood can serve as an indicator of CRC.
The DOIM Pilot Grant will help my project by offering me the funds, bio informatics and statistical support and resources to obtain CRC samples, analyze the presence of circulating microbial DNA in patient blood, correlate microbial profiles with clinico-pathologic features and eventually determine if this can serve as a prognostic non-invasive biomarker in CRC.
---
Project: "Evaluating the cost-effectiveness of new FDA-approved medications and curative therapies in sickle cell disease"
Robert Cronin, MD
Division of General Internal Medicine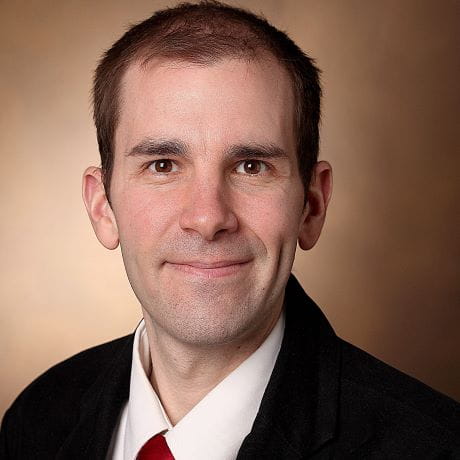 This pilot proposal aims to develop preliminary data and create a track record with a multidisciplinary team to compete for extramural funding in the intersection of the fields of biomedical informatics and sickle cell disease. In particular, this proposal will test hypotheses through the development and evaluation of cost-effectiveness models, which will enhance our understanding of how to best allocate resources for a rare disease with significant disparities. We will use our Electronic Medical Records and Information Warehouse, IBM MarketScan, cost data from the Centers for Medicare & Medicaid Services (CMS), and Healthcare Cost and Utilization Project (HCUP) databases to test the hypothesis that newer FDA- approved medications, and curative treatments are cost-effective. These pilot funds will enable me to develop the necessary preliminary data to show our multidisciplinary team's ability to test cost-effectiveness hypotheses with these data sets. Also, the lessons learned from this pilot could enable us to expand our methods to other diseases. Based on the preliminary data, we will plan to submit additional grants to expand our work to multiple sickle cell centers across the United States and test our hypotheses in much larger populations.
---
Project: "Is Narcan the New CPR? The Capacity of Ohio Public Libraries as Opioid Responders"
Janet Childerhose, PhD
Division of General Internal Medicine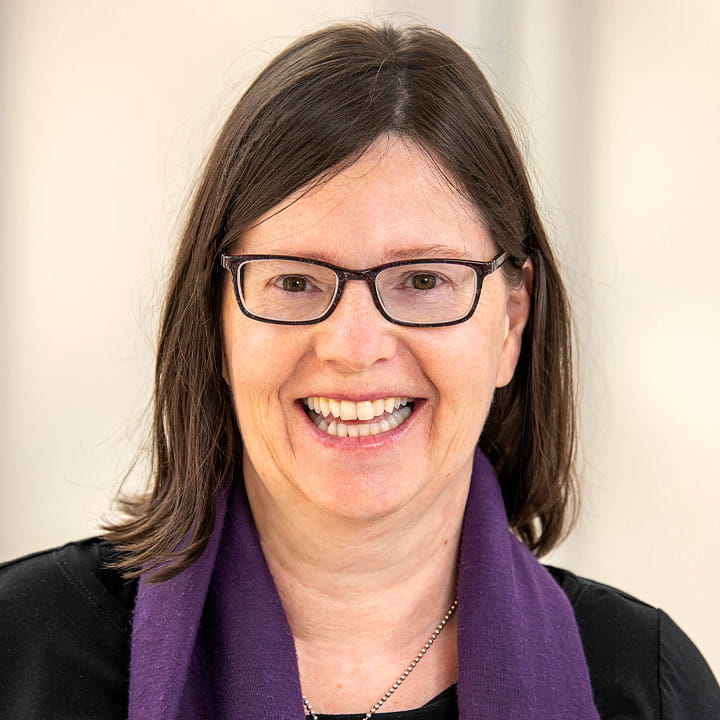 As the rate of opioid-related fatalities has risen in the United States, one set of public institutions has unexpectedly stepped into the role of frontline opioid responder: public libraries. Libraries across the United States have experienced increased opioid activity on their premises, including drug purchases, use and overdose. Whether and how libraries should respond to opioid activity, most notably overdose, has become a pressing policy and practice issue for the nation's 17,000 public libraries and professional organizations. With Ohio presenting the second-highest, age-adjusted, opioid-related overdose mortality rate in the United States, it's important to understand how libraries in this state are being impacted by opioid activity, how they're responding and how they understand their role in managing the crisis. I am conducting a study that investigates the capacity of Ohio's public libraries to respond to opioid activity on their premises. This research will consider the ethical and resource considerations that library directors must weigh, as well as how the opioid crisis is transforming the public library space and mission. The DOIM Pilot Grant has allowed me to draw on the expertise of our Center for Clinical and Translation Studies REDCap core to develop our survey and involve research staff who will manage participant recruitment and data analysis.
---
Project: "The Role of Deubiquitinases in SARS-CoV-2 ARDS"
Joseph Bednash, MD
Division of Pulmonary Critical Care and Sleep Medicine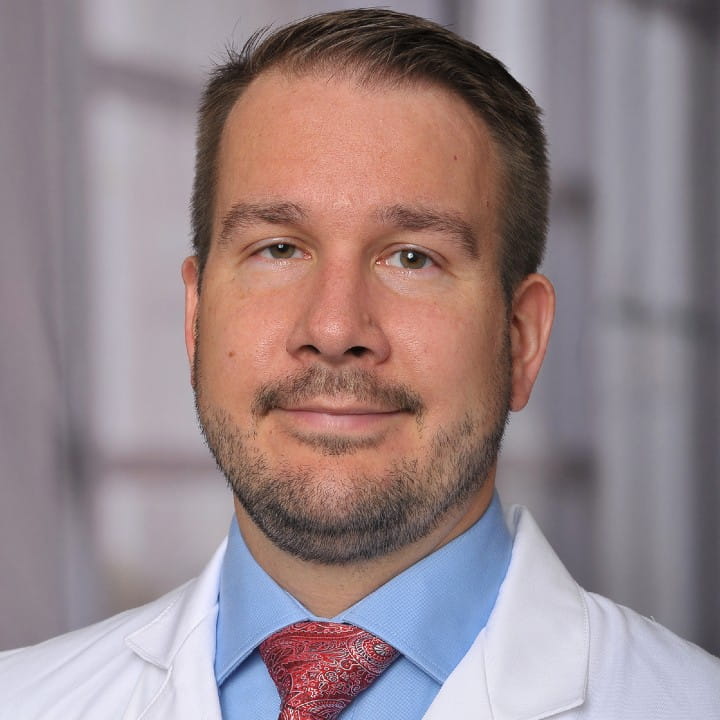 Some patients with severe SARS-CoV-2 pneumonia develop respiratory failure and the acute respiratory distress syndrome (ARDS). These patients account for the majority of morbidity and mortality associated with COVID-19. Treatments for COVID-19 and ARDS remain limited. Utilizing patient samples, animal modeling and in vitro cell systems, this project investigates the molecular pathogenesis of ARDS in COVID-19 with particular focus on the regulation of innate immune responses by ubiquitination, an important post-translational protein modification. The DOIM Pilot Grant allows me to investigate novel therapeutic targets that will lead to the development of pharmaceuticals to combat inflammatory disease in COVID-19 and ARDS.
The COVID-19 pandemic, caused by SARS-CoV-2, is a public health emergency. One important complication of severe COVID-19 is respiratory failure and the acute respiratory distress syndrome (ARDS). ARDS carries a high risk of death, and treatments for COVID-19 and ARDS are limited. Additional research is needed to understand the mechanisms that drive lung injury. The DOIM Pilot Grant allows me to investigate novel therapeutic targets that will lead to the development of pharmaceuticals to combat inflammatory disease.
Past Pilot Award Winners
Past Pilot Award Winners
2020 Pilot Award Winners

2019 Pilot Award Winners