The Division of Stereotactic & Functional Neurosurgery, Department of Neurosurgery at The Ohio State University is accepting applications for CAST accredited clinical fellowship starting July 2019.
Fellowship Highlights
Diverse case mix. The OSU team of three functional/neuromodulation neurosurgeons performs over 500 surgeries annually including deep brain stimulation (adult and pediatric), spinal cord stimulation, peripheral nerve stimulation, intrathecal pumps, epilepsy surgery, as well as various neuromodulation related resection and lesioning procedures such as Focused Ultrasound and Gamma Knife.
Curriculum directed to give maximum exposure to functional neurosurgery. The academic conferences include -
a. Weekly DBS case management conference
b. Monthly Journal club
c. Quarterly Neuromodulation Speaker Series and
d. Neurophysiology and Neuroimaging reviews
State of the art technology. Training with latest neurophysiology system, image guidance with intraoperative CT and MRI. Exposure to state-of-the-art techniques and technologies including robotic guidance and mid-frequency & low-frequency Focused Ultrasound systems.
Active research program. Research opportunities to participate in several high-impact research projects including DBS research, functional neuroimaging research and focused ultrasound trials for epilepsy, essential tremor, Parkinson's disease and Alzheimer's disease. Fellows actively participate in research and publications.
Interested applicants should submit a letter of introduction and Curriculum Vitae to: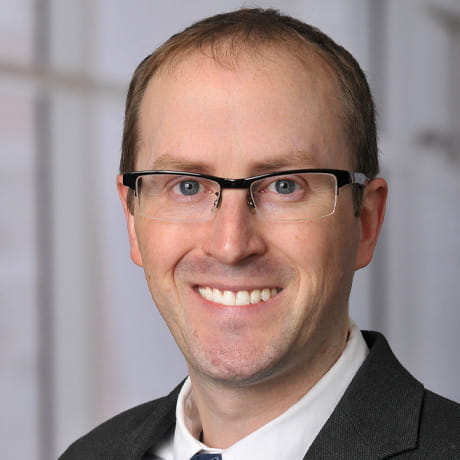 Brian Dalm, MD
Associate Program Director
S&F Neurosurgery Fellowship
Assistant Professor
Department of Neurosurgery
Department of Neuroscience
brian.dalm@osumc.edu