Training to become a neurosurgeon is a process that takes many years. We understand that residents can experience fatigue and time-management challenges. We encourage our residents to support one another in their journey, and to make time for engagement in the broader community. The result: residents who are more grounded, more compassionate and more capable physicians.
Teamwork is a very important part of the neurosurgery residency at Ohio State, say our residents who rely on one another.
"It's not uncommon to have someone who doesn't mind staying late to help a co-resident, or who will scrub into a case to help close," says a second-year resident. "We're a team."
"Morale and camaraderie among the residents is great," says a fifth-year resident. "That's one of the reasons I picked this program."
"We all work together well and have a good time at work when we can," says a second-year resident. "We occasionally get the opportunity to get together outside of work, too."
Do residents have time for a personal life?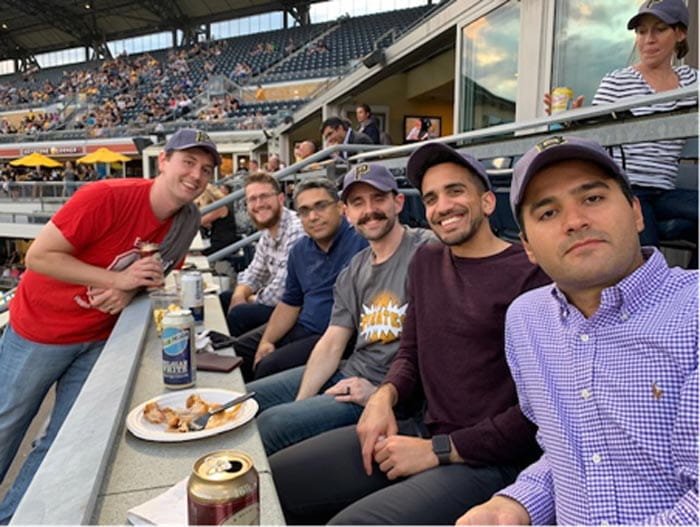 The wellbeing of our neurosurgery residents is extremely important. We stress the importance of a healthy work-life balance, and encourage our residents to take time off to participate in family or recreational activities. Our residents seem to agree.
"I do make time for myself. I lift weight two to three times a week, spend time with my fiancée (also a resident), and own a home that we actively are improving," says a second-year resident.
"My personal life is important. I have a wife, two kids, two dogs and a house," says a fifth-year resident. "My mom and two brothers live in Columbus and we spend time together multiple times a week."
"I regularly go to dinner with some of the other surgical residents, and I will get together with the other neurosurgery residents pretty regularly for cookouts, movies, football games, etc.," says a first-year resident.
Why our residents love living in Columbus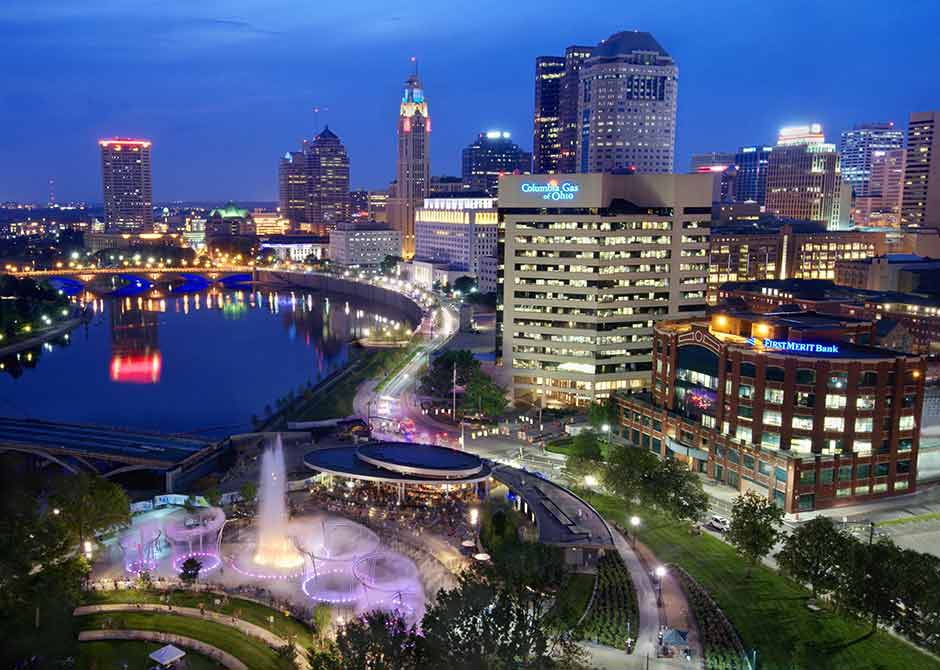 Columbus is one of the fastest-growing cities in the country, with more than 2 million people in the metro area. Diverse and affordable, Columbus offers festivals, community-based events, major league sports and an amazing food, art and music scene. According to our residents, Columbus is a very affable and affordable city.
"Compared to other big cities I was considering moving to, life in Columbus is just so much more comfortable and convenient," say a first-year resident. "It has all the luxuries of a big city with hardly any traffic."
"Columbus is inexpensive, family friendly and a very welcoming Midwest city with a lot of cultural events and arts," says a seventh-year resident. "I was surprised at the diversity in some of the populations it attracts."
"No matter where you live in the city, everything seems to be about a 20-minute drive from everything else," says a second-year resident. "There is a very wide range of things to do and see. No shortage of fun. And the people are great — extremely friendly and easy to get along with."