Thank you for your interest in our residency program
Welcome! We are very excited to share with you all of the opportunities available during post-graduate training in Columbus, Ohio at The Ohio State University Wexner Medical Center and Nationwide Children's Hospital.
Established in 1985, our combined Internal Medicine-Pediatrics Residency has a long standing history of training excellence, preparing residents to succeed in care for patients of all ages; readying them for advancement into the next stage of their career, whether it be in primary care, fellowship, academics, international medicine, hospital medicine, public health or advocacy. As a program that has been around for nearly 35 years, we are well integrated into both Internal Medicine and Pediatric Departments and are fortunate to have two departmental chairs vested in the success of our residency program and its educational mission.

At 10 residents per year, our program is ranked in the top quartile of Med-Peds residencies by size. Despite being a large program, we maintain a very personal touch in the education and professional development of our residents and take great pride in our Med-Peds culture. Because we are a larger program, our Med Peds residents create a strong and welcome presence at both institutions. Paramount to our continued success are the top notch candidates who matriculate into our program. From diverse backgrounds, our residents bring with them a wide array of interests and talents unified by a passion for providing first-class care to patients of all ages. They become leaders, not just within our program, but within the internal medicine and pediatric fields. They support each other at work and at play, creating our Med-Peds family.

We are fortunate to have two excellent medical centers as well as our combined internal medicine-pediatrics clinic for the training of our residents. Nationwide Children's Hospital and The Ohio State University Wexner Medical Center are consistently nationally recognized for their patient care services and each has recently undergone significant expansion providing new, state-of-the-art facilities in which to train and provide exceptional patient care. Also recently expanded, our combined community clinic is located in a medically underserved area, staffed with dedicated nurses, social workers, dietitians, pharmacists and preceptors certified in both internal medicine and pediatrics providing an innovative and multidisciplinary approach to education and patient care.

Our house staff train and interact with national leaders in primary care, subspecialty care and research. With over 80 Med-Peds trained physicians on faculty, there is ample opportunity for mentorship within the Med-Peds community.

As the 14th largest city in the United States, Columbus offers both metropolitan style and small town charm. Quaint neighborhoods, festivals, collegiate and professional athletics, nationally renowned zoo, booming fashion, art and music scenes combined with extensive metropolitan parks and bike trails ensure activities for all ages and interests. The city's cultural diversity contributes to its outstanding culinary experience with entrepreneurial restaurateurs and easy access to fresh, local and artisan product making Columbus a true "foodie" destination.

We are excited about your interest in our program look forward to the opportunity to talk with you in person about Columbus, our training opportunities and joining our Med-Peds family.
Allison Rossetti, MD
Program Director
Lucas McKnight, MD
Associate Program Director
Vignesh Doraiswamy, MD
Associate Program Director
Our Leadership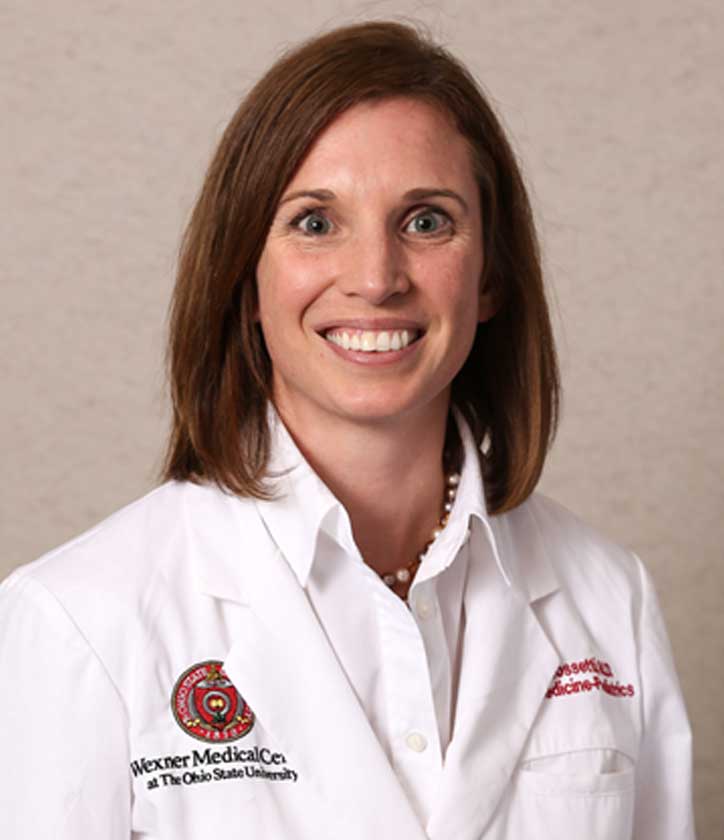 Allison Rossetti, MD
Residency Program Director
I was drawn to the residency training program at OSU/NCH after seeing the caliber of physician the training environment created. I loved my training experience and felt well prepared to take care of our diverse community. I am one of the adult and pediatric hospitalist and also precept in the residency's South High Primary Care Clinic. I am passionate about medical education and always energized by my work with students and trainees.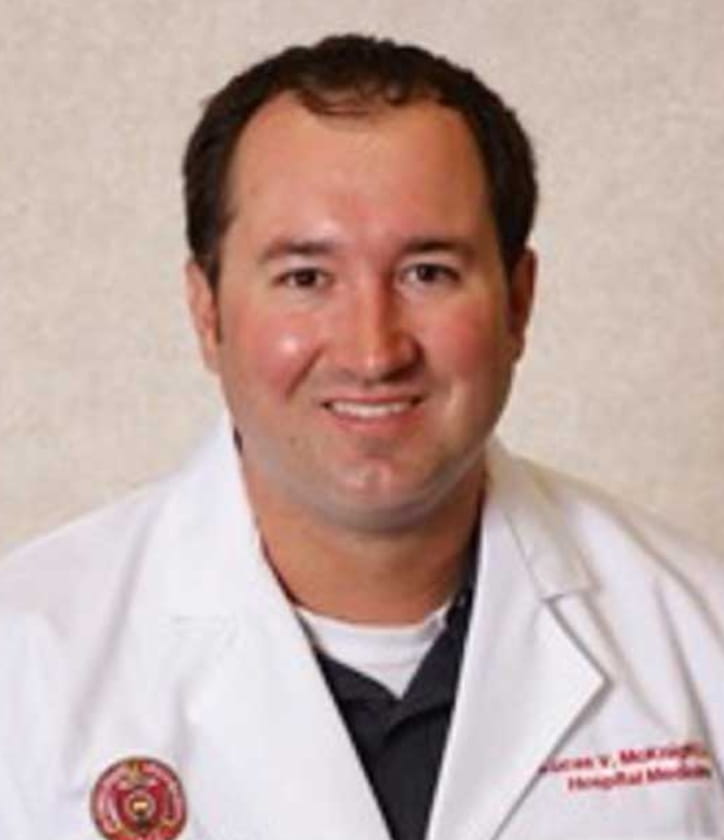 Lucas McKnight, MD
Associate Residency Program Director
"Hi there, thank you for your interest in our program! I'm from a small town in Nebraska called Fremont. I am primarily an adult and pediatric Hospitalist. I also supervise residents in our South High Med/Peds continuity clinic. I have been at OSU/NCH since 2008. I love all the different aspects of my job; caring for sick kids and adults, addiction medicine, and medical education. Columbus is a great place to live, I would love to chat with you about it! I am a big soccer fan and support our Columbus Crew SC."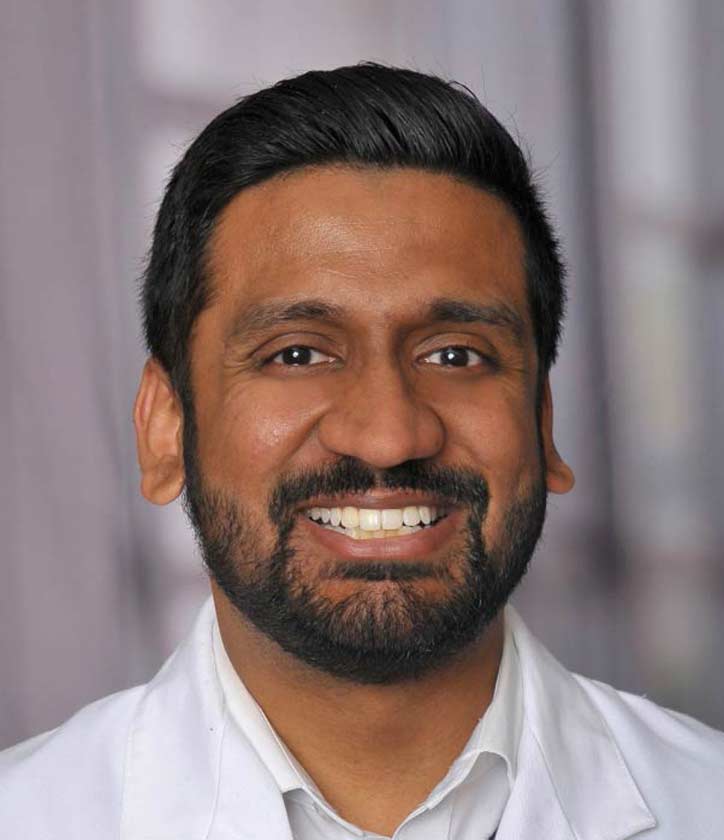 Vignesh Doraiswamy, MD
Associate Program Director
"I am one of our adult and pediatric hospitalists and have been at OSU/NCH since 2019. I love everything I am privileged to do here be it taking care of hospitalized kids and adults or working with our incredible residents and students! Living in Columbus and working at two of the best hospitals in the country has been an absolute blast. I welcome you to learn more about us and our program and would love to talk to you about this some more!"