The Department of Internal Medicine's commitment to the career development of young physicians and academic mission to pursue novel disease prevention and treatment strategies has led to the development of the Physician-Scientist Training Program (PSTP) in 2013. This program merges the outstanding clinical training provided by the Department of Internal Medicine with an intensive mentorship program focused on development of essential skill sets for the ABIM Research Pathway.
Trainees have the opportunity to participate in one of eight existing T32 training programs within the medical center, access to a multidisciplinary mentorship team, access to didactics and workshops within the Center for Clinical and Translational Research (CCTS) and financial support for career development activities.
Goals of the PSTP are to provide a combined training experience in internal medicine and subspecialty of choice with a focus on linking trainees with post graduate research mentors. Emphasis is placed on optimizing career development to transition efficiently into an independently funded faculty position. The overarching goal of the program is to produce outstanding physician scientists who are committed to the pursuit of an independent academic career pathway. Trainees have transitioned into tenured track positions each with fully funded laboratory programs.
Program Features
Program Features
Training Track
Internal medicine training: 24 months
Subspecialty training: 12-24 months (dependent on subspecialty)
Research training (80%): 36 months
Ambulatory Clinic during research training: ½ day per week
For select, qualified candidates, option to join faculty during last year of training (as instructor or assistant professor). Targeted ABIM Internal Medicine Board Eligibility: PGY 4. Targeted ABIM Subspecialty Board Eligibility: PGY 5 or 6 (depending on subspecialty).
Supplements

Opportunities
Program Highlights
We currently have 22 research trainees at various stages of their training (PGY1-PGY6)
70% of our trainees have matched from outside institutions (including some international medical graduates)
Out of our 32 trainees and alumni 41% have been women and 22% come from an underrepresented background
70% of our research graduates have transitioned into Assistant Professor Positions here at Ohio State with funded laboratory programs
NIH funding from 2018-current totals to over $23 million! This includes alumni (K08 and R01) and current trainees (T32, F32, LRP, TL1)
Additional funding from our alumni and current trainees totals to $7.6 million
Publications from 2018-current include 144 first/corresponding author papers and over 350 co-authored papers published
Our current National/International Presentations total to 268
Application Process
Individuals who hold an MD or PhD degree or an MD degree with significant research experience are eligible for the PSTP Research Pathway. Categorical residents interested in obtaining extended research blocks will be invited to submit an application outlining scope of the research project, timeline and mentorship information. Eligible candidates will be invited for an interview with the department, faculty within subspecialty of interest and the PSTP director. Questions regarding eligibility can be sent directly to Dr. Robert Baiocchi Robert.Baiocchi@osumc.edu.
ERAS and NRMP Information


Please note that we have a separate rank list for our ABIM Research Track. When applying through
ERAS
, please look for the "Internal Medicine-Research Track" to apply directly to the PSTP track. The code to rank the PSTP track on the NRMP is 1566140C1. Please note that you can use NRMP code 1566140C0 if you want to be considered for the categorical program as well as ranking the PSTP track with its NRMP code.
Faculty and Trainees
We have an established track record of our trainees advancing to tenured track positions in academic medicine programs. Our trainees leave the program funded and join faculty positions. Thus far, most trainees have obtained independent funding and have accepted competitive laboratory packages to begin their careers as a physician scientist.
Leadership and PSTP Alumni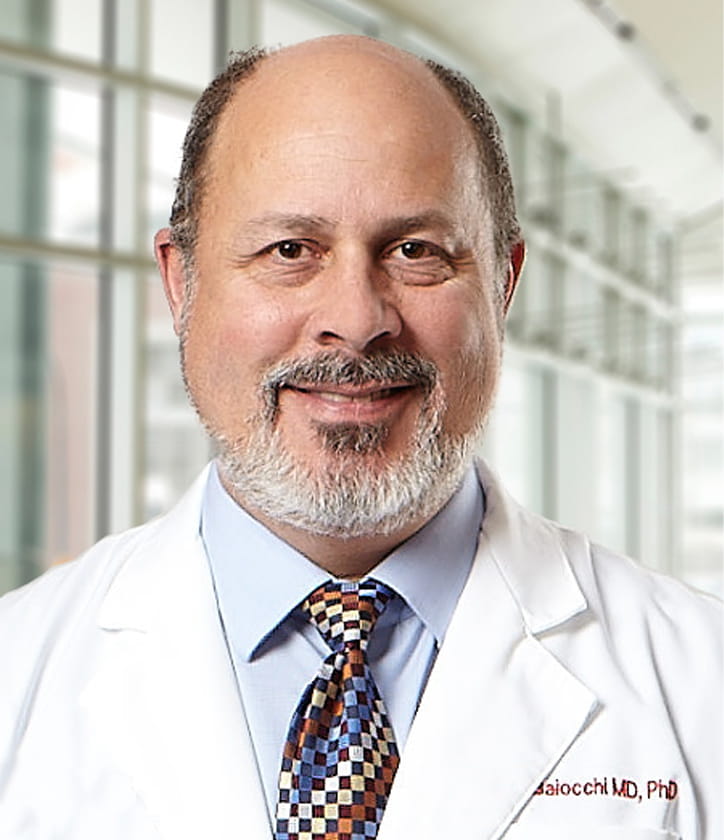 Robert Baiocchi, MD, PhD
Assistant Program Director for Research, Director, Physician-Scientist Training Program
MD: The Ohio State University
PhD: State University of New York at Buffalo
Residency: The Ohio State University
Fellowship: The Ohio State University
Division: Hematology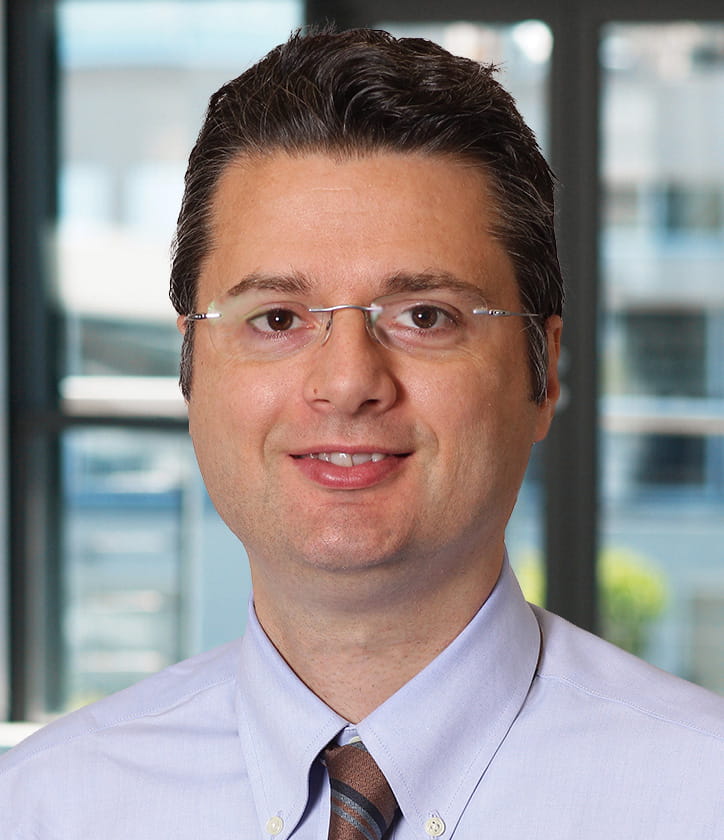 Lapo Alinari, MD, PhD
Assistant Professor of Internal Medicine
Clinical interests: Lymphoma
Research: Experimental Therapeutics in Lymphoid Malignancies
MD: University of Florence, Italy
Residency/Fellowship: The Ohio State University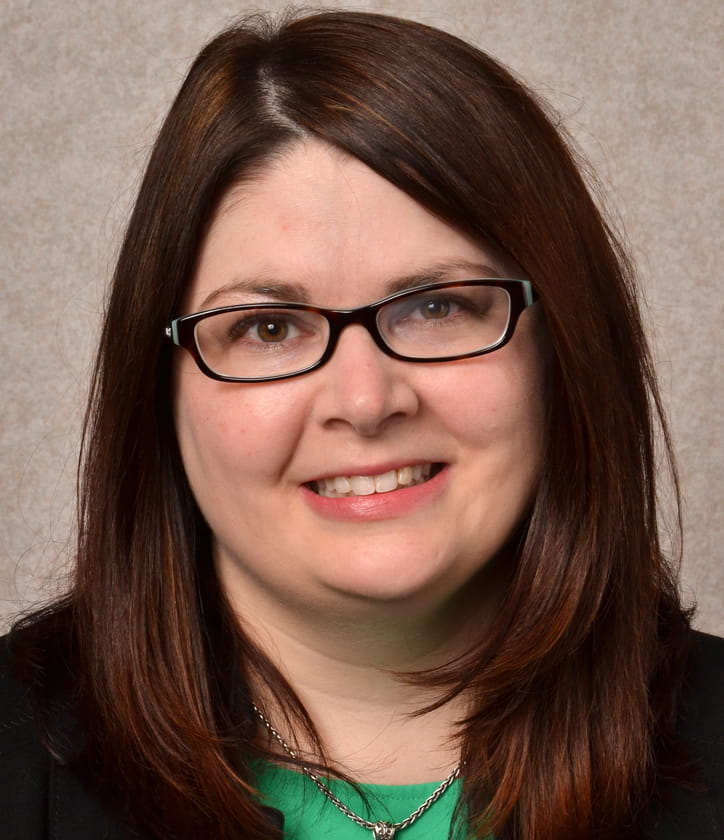 Nicole Grieselhuber, MD, PhD
Assistant Professor of Medicine
My current research interests include molecular mechanisms of leukemogenesis, pharmacology of targeted inhibitors and the application of genomic technologies to patient care.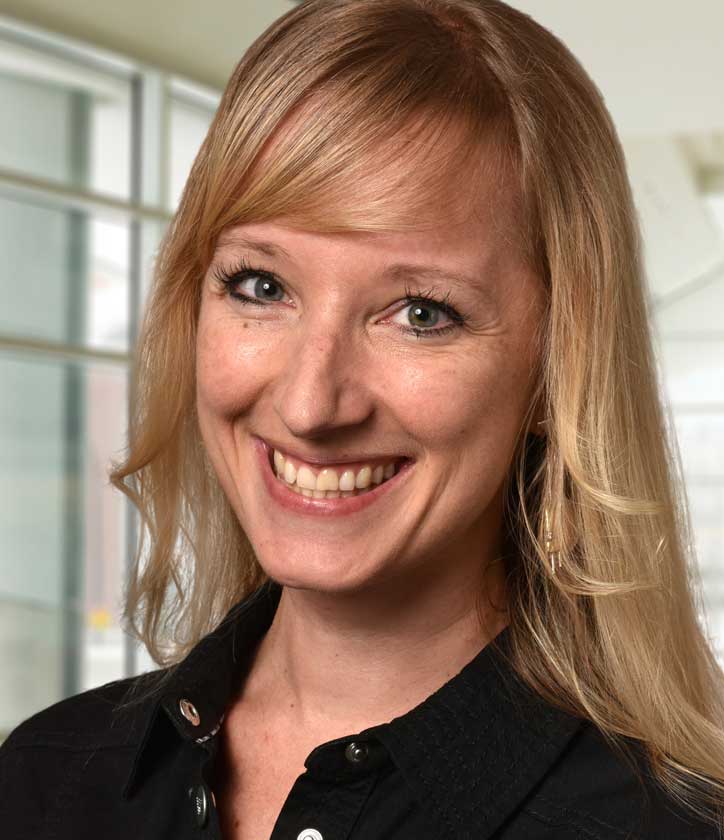 Ann-Kathrin Eisfeld, MD
PSTP Trainee, PGY2
The James Cancer Center, the incredibly enthusiastic and supportive faculty in the Divisions of Hematology and Oncology, and the rich campus diversity, made OSU my top choice among all PSTP training programs.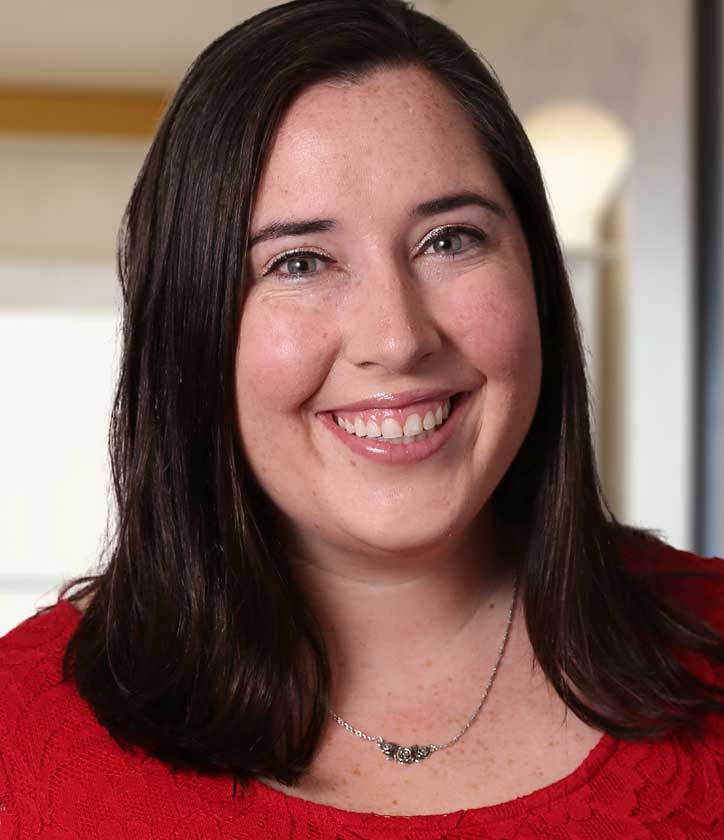 Courtney Campbell, MD, PhD
Cardio Oncology Fellow at Washington University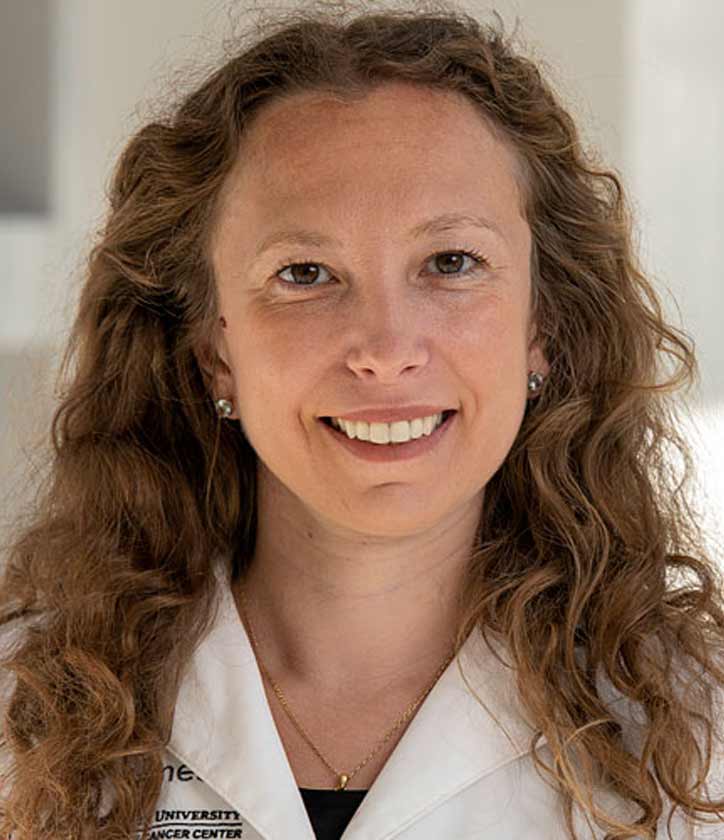 Francesca Cottini, MD
Assistant Professor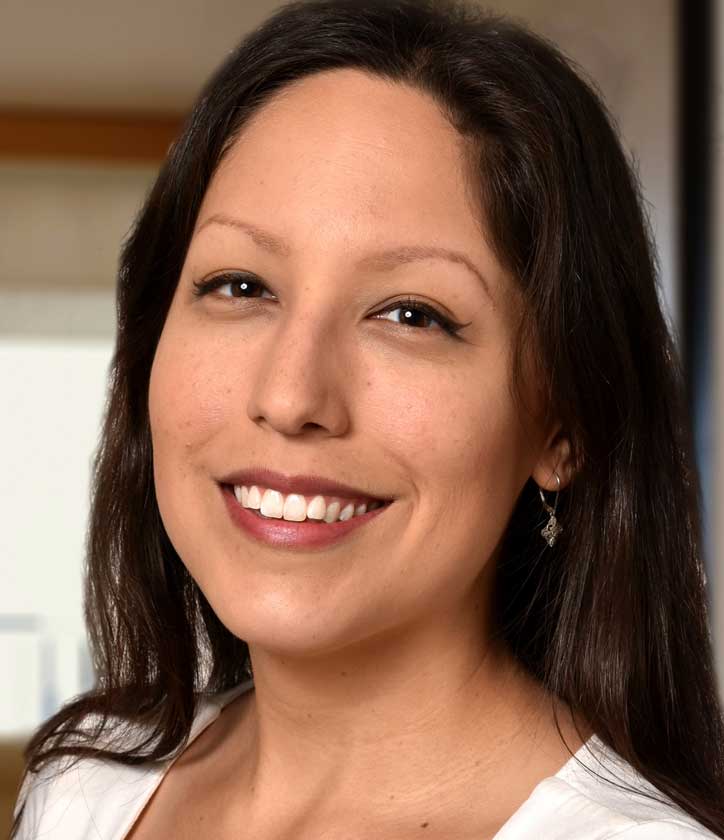 Dionisia Quiroga, DO, PhD
PSTP Trainee, PGY2
I became interested in medicine at a young age through my father, a local OB/GYN. After completing my BS in physiology with a specialization in bioethics, I was accepted into Michigan State University's D.O./Ph.D Physician Scientist Training Program.
Physician Scientist Training Program Residents
PGY2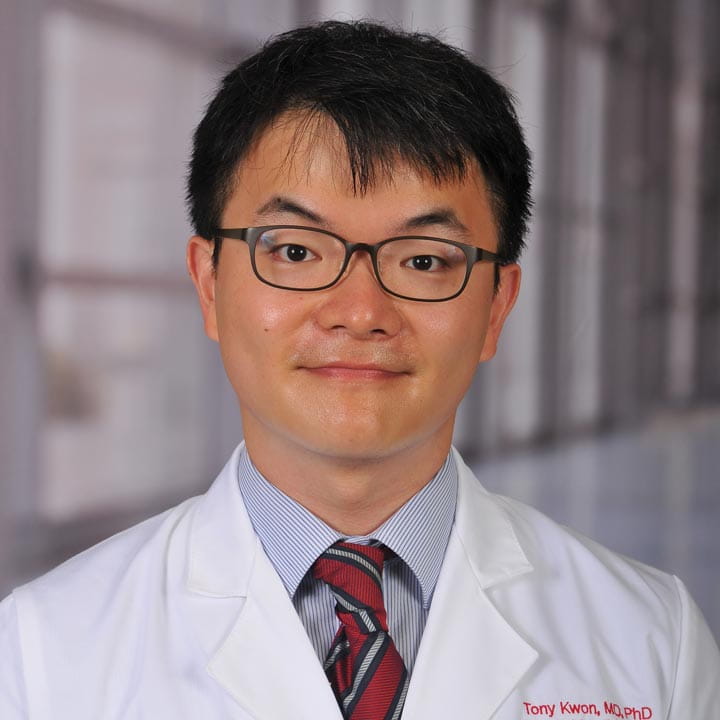 Hyunwoo Kwon, MD, PhD
Medical School: University of South Carolina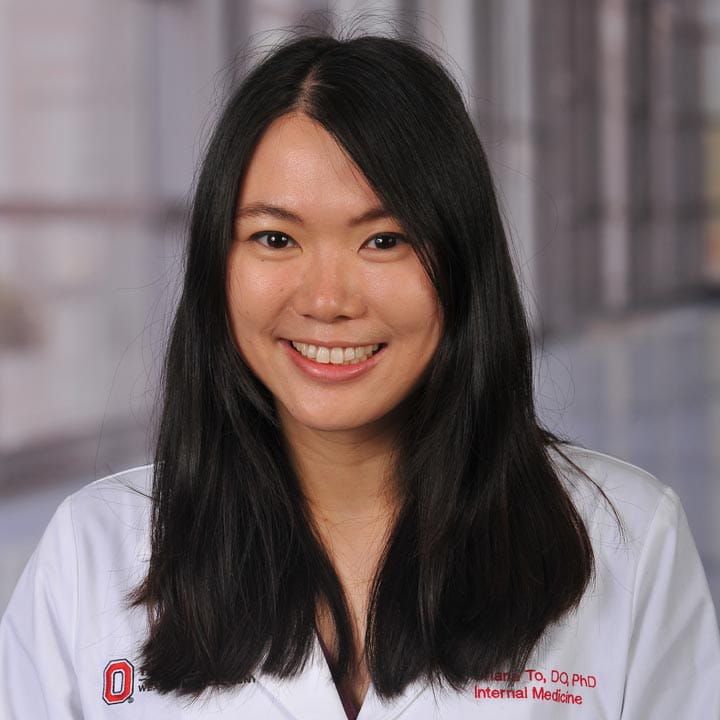 Briana To, DO, PhD
Medical School: Michigan State University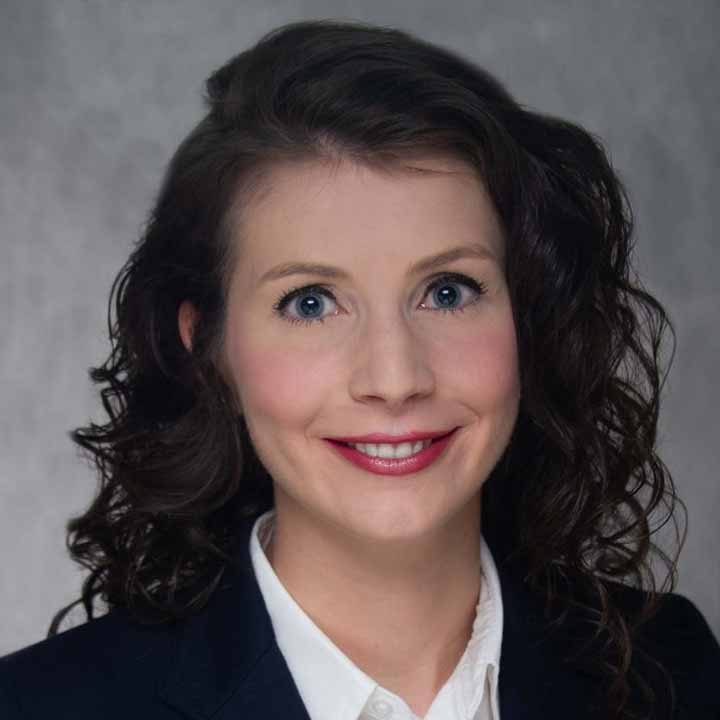 Kristin Weeks, MD, PhD
Medical School: University of Iowa
PGY1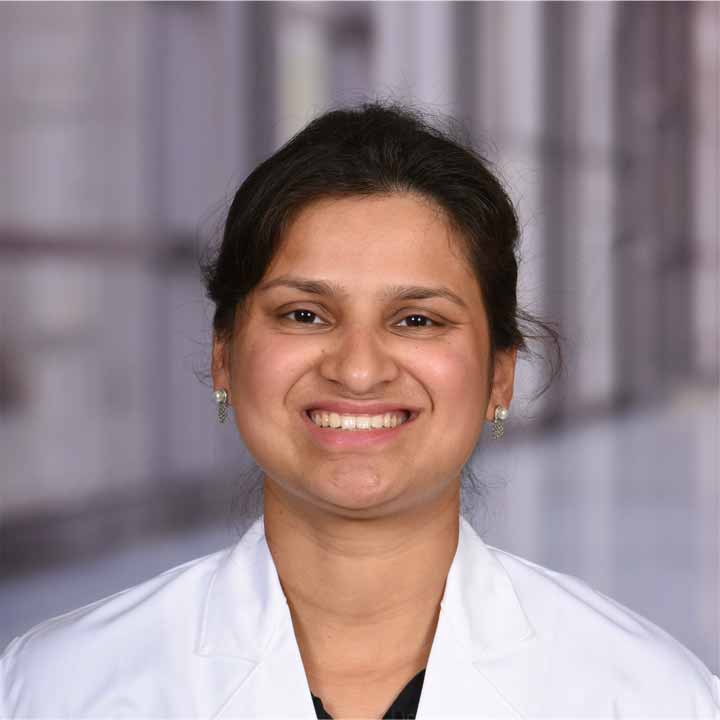 Shriya Deshmukh, MD, PhD
Medical School: McGill University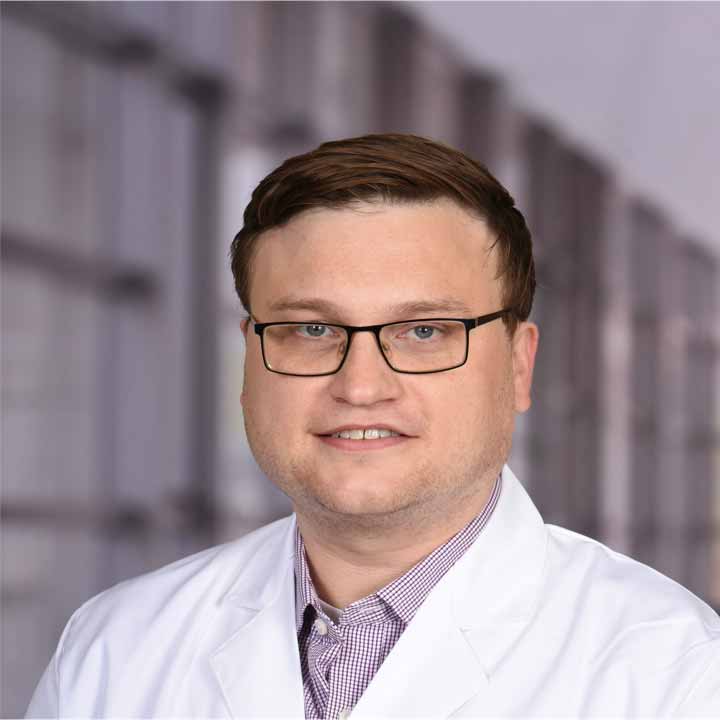 Robert Jones, MD, PhD
Medical School: University of Colorado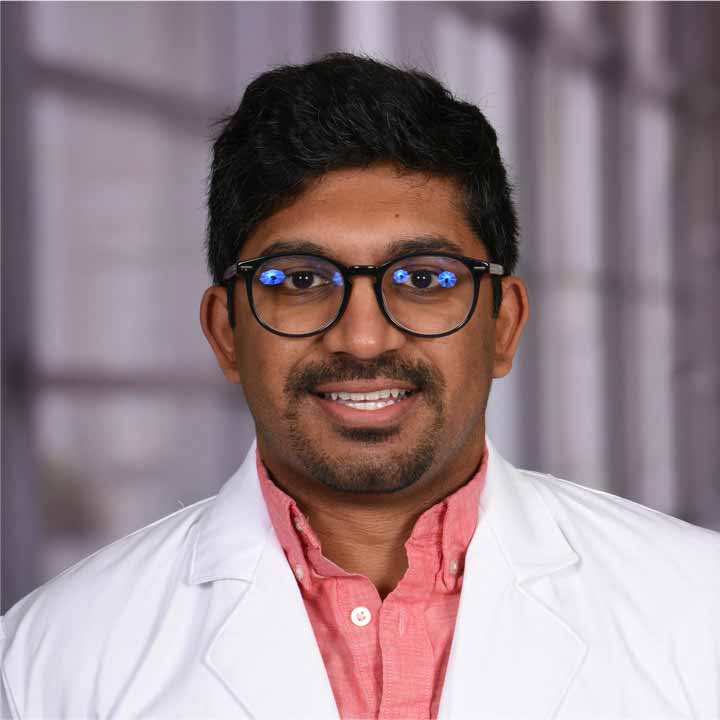 Vishnu Prasath, MD, MS
Medical School: Rutgers New Jersey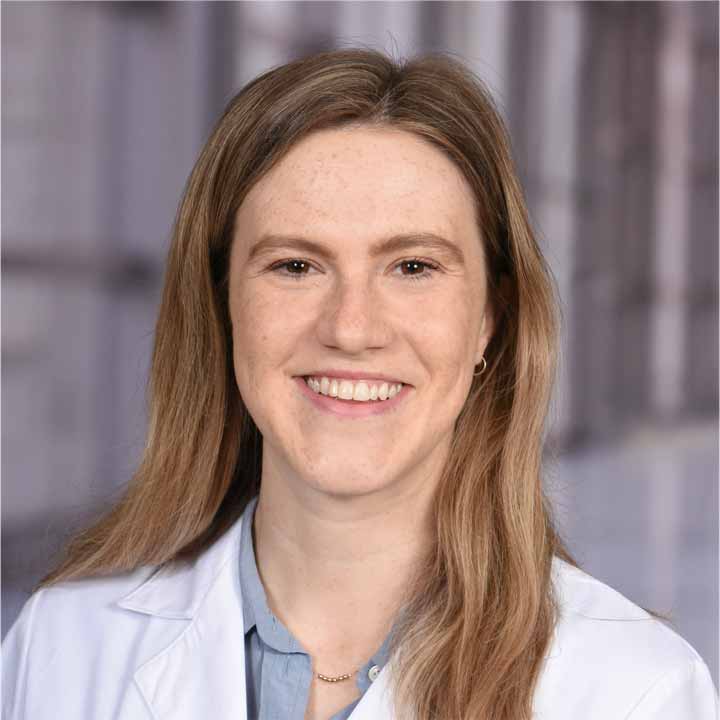 Laura Schubert, MD, PhD
Medical School: University of Colorado