About the Program
The combined Contact Lens and Ocular Disease Residency at The Ohio State University Department of Ophthalmology and Visual Sciences is designed to attract qualified candidates and provide an extensive clinical experience in specialty contact lens fitting and ocular disease management. Residents who complete the program will be prepared to become a leader in the optometric profession and deliver high level care to a challenging patient population.
There is one available position for the 12 month program. The resident begins July 1 and finishes June 30. The Ohio State University observes ten national holidays. The resident is permitted to have one week of vacation and one week of sick leave during the program. Additional leave may be requested and may be granted by the residency program director in consultation with the department chair. Any additional leave would require the resident to extend their time in the program beyond 12 months at no additional compensation. The resident is also granted professional leave to attend one professional meeting during the program. Salary is currently set at $35,000.00, plus benefits.
Curriculum
1300 patient care experiences, with an emphasis on challenging contact lens fits, including:
Specialty soft lenses
RGP spherical and astigmatic lenses
Aphakic contact lens fittings
Keratoconic RGP, piggyback and scleral
Post corneal surgery
Scleral fittings for ocular surface disease management
Rotate through subspecialty clinics two to three half days per week, depending on weekly schedule:
Neuro-ophthalmology
Retina
Glaucoma
Anterior segment
Attend monthly anterior segment department meetings
Attend weekly Ophthalmology Grand Rounds
Present at Ohio State Ophthalmology Subspecialty Grand Rounds once for duration of residency
Attend annual Gas Permeable Lens Institute (GPLI) Cornea and Contact Lens Resident Symposium held in August
Create a case report poster to present at EastWest Eye Conference
Present a case report at The Ohio State University Resident Scholarship Day
Goals
Improve the resident's skills in management of complex contact lens fitting
Provide extensive and varied clinical experience to improve the resident's ability to diagnose and manage ocular disease
Enhance the resident's ability to function with other healthcare providers in a multidisciplinary setting
Application Process
Inquiries (for this program only) should be directed to Dr. Chantelle Mundy, Program Supervisor. The program participates in OR Match. When application materials are on file with the program supervisor, the applicant will be contacted regarding an interview. Residents are selected by a faculty committee based on credentials presented and a personal interview. Applicants will be evaluated without regard to gender, race, creed, national origin, or non-disqualifying disabilities. Residents must be graduates of a school or college of optometry accredited by ACOE and have successfully completed the National Board of Examiners in Optometry (NBEO). Accepted Candidates must obtain an Ohio Optometry license to treat patients in the clinical setting.
Application Deadline: January 20th, 2023.
Interview Dates: Scheduled per availability of candidates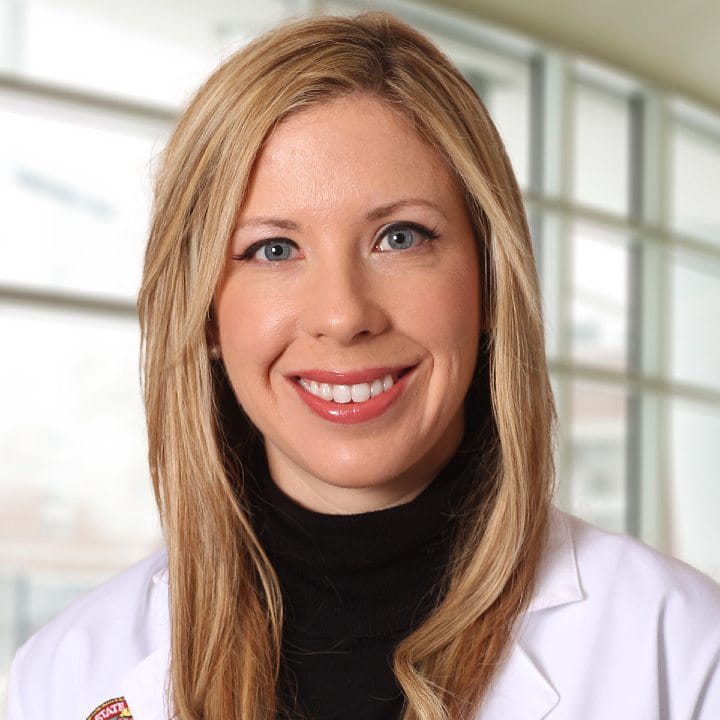 Program Director
Chantelle Mundy, OD, FSLS, FAAO
Associate Professor-Clinical
The Ohio State University Havener Eye Institute
915 Olentangy River Road
Columbus, Ohio 43209
Chantelle.Mundyod@osumc.edu
Phone: 614-293-8116
Fax: 614-293-3555