Genomic Medicine Program at The Ohio State University Department of Ophthalmology and Visual Sciences
The Department of Ophthalmology and Visual Sciences is participating in a college-wide collaboration with the Division of Human Genetics within the Department of Internal Medicine. This collaboration will help detect patients with inherited eye diseases, conditions and discover advancements in genomic medicine beyond eye care. The Medical Genetics and Genomics Program provides risk assessment, genetic counseling, and when appropriate, genetic testing for the many different conditions that can run in families.
We are actively recruiting patients interested in participating in gene discovery research. Our primary focus is familial forms of glaucoma, steroid-induced glaucoma & ocular hypertension, open-angle forms of glaucoma including: primary, normal tension, exfoliation. Research on retinal distrophies, corneal dystrophy, keratoconus, and other eye diseases and conditions may also be included.
For patients: Learn more about genetic testing for eye diseases
Our Team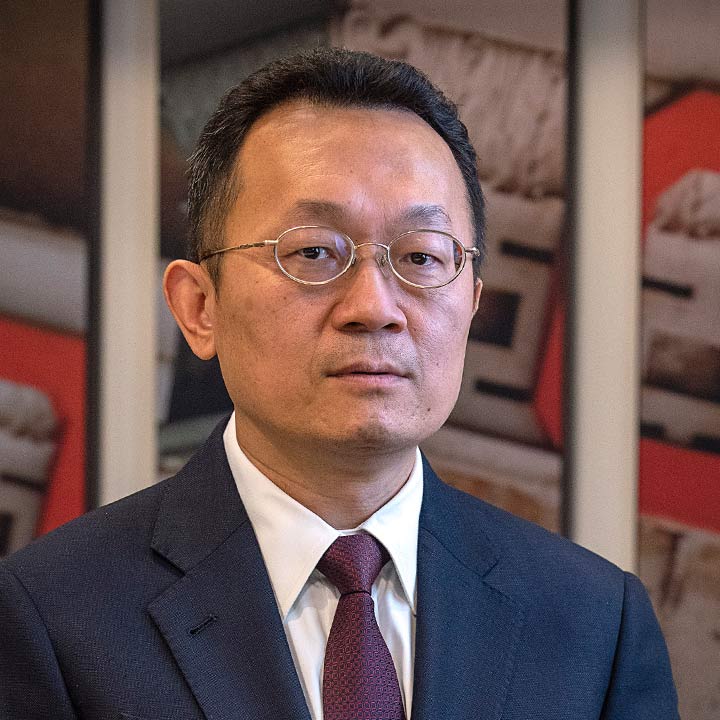 Raymond Gao, PhD - Research Faculty
Raymond Gao, PhD, an associate professor in the Department of Ophthalmology and Visual Sciences, Department of Biomedical Informatics and Division of Human Genetics at The Ohio State University, is working together with Moroi, MD, PhD to apply genetics to decrease glaucoma-related blindness. They study the genetic architecture of eye pressure and are developing genetic risk prediction models for glaucoma. Dr. Moroi expects these discoveries to offer new opportunities for eye pressure assessment. Dr. Gao and Dr. Moroi hypothesize that a combination of genes that have already been linked to eye pressure will also predict individuals who will have pressure spikes versus those who have a more flat pressure profile.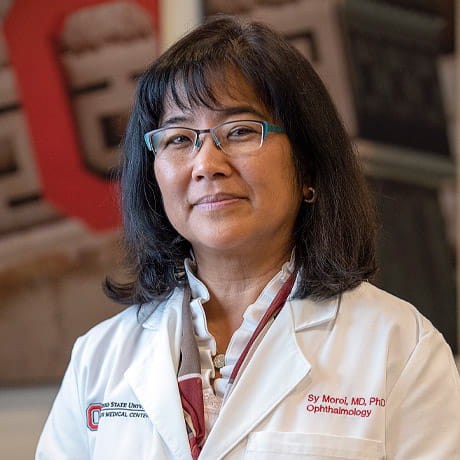 Sayoko Moroi, MD, PhD - Clinician Scientist
Sayoko Moroi, MD, PhD, a glaucoma specialist and chair of the Department of Ophthalmology and Visual Sciences at the Ohio State Wexner Medical Center. She collaborates with a team of scientists and clinicians to determine which patients are most susceptible to glaucoma-related blindness and how best to treat them. Dr. Moroi is passionate about harnessing the power of genetics to shift from "event-based" clinical care to a precision-medicine approach. This shift holds promise to reduce and even prevent glaucoma-related blindness.