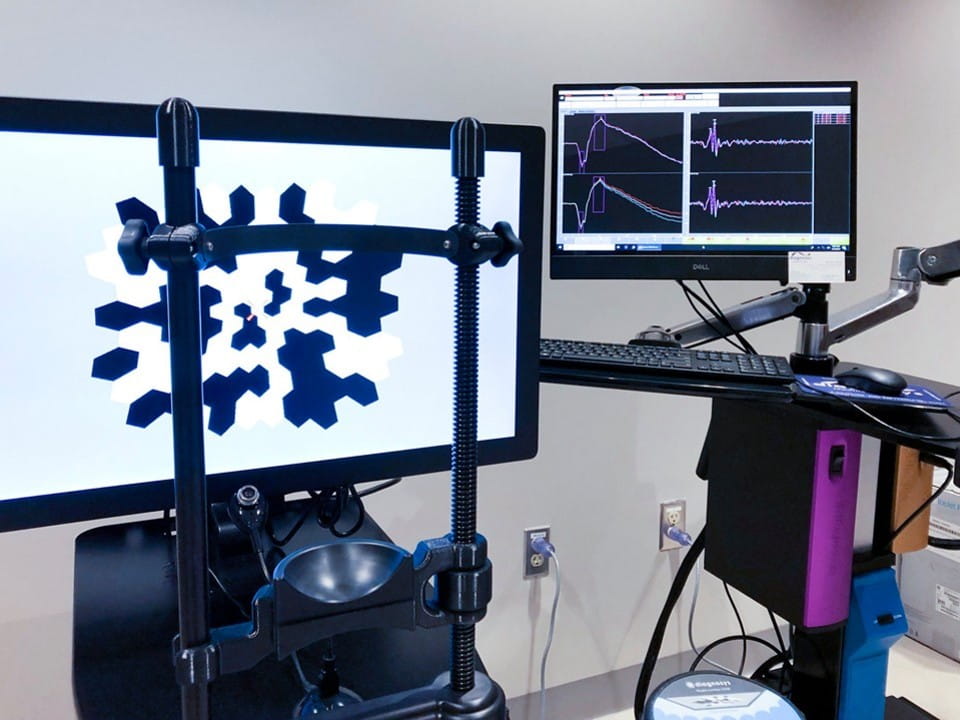 The Robinson Advanced Imaging Center will provide our patients access to the most advanced ophthalmic imaging equipment available, including a pattern electroretinogram (ERG) for treating glaucoma.
The new imaging center was only made possible with a generous donation from Thom and Pat Robinson. They have always loved to give back to Ohio State. Evidence of the couple's philanthropic focus and love for the university can be found around campus as well as in numerous athletic scholarships.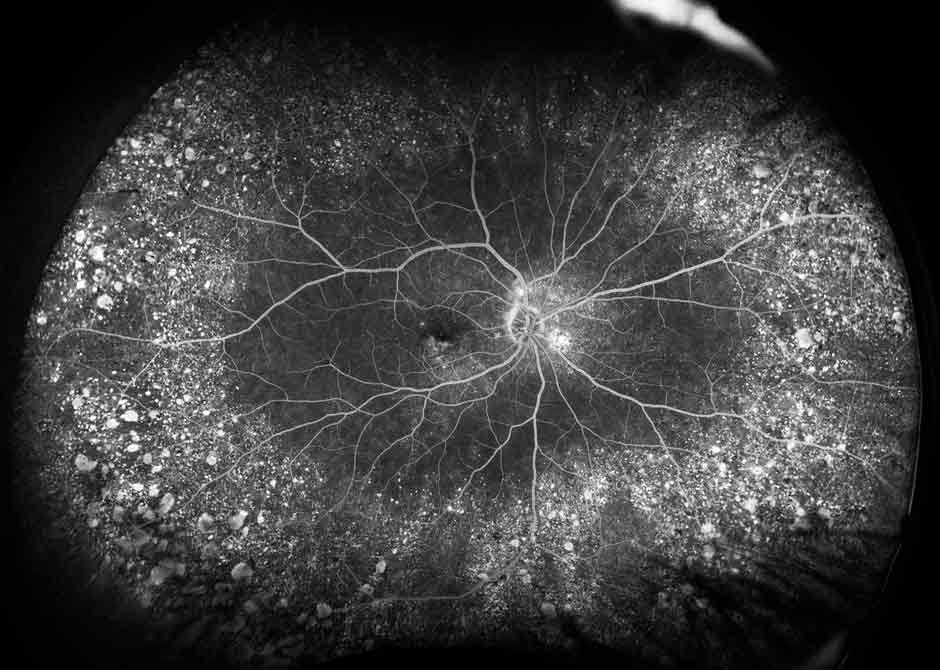 Color Fundus Photography & Fluorescein Angiography
Fundus photography is the process of taking photographs of the inside of the eye through the pupil.
Fluorescein angiography uses an injected dye to monitor vascular issues of the retina in the back of the eye.
Both processes are vital in diagnosis and progression monitoring of many retinal and vascular conditions.
Equipment we house includes the Optos Silverstone, Zeiss Photo 800, Heidelberg, and Topcon.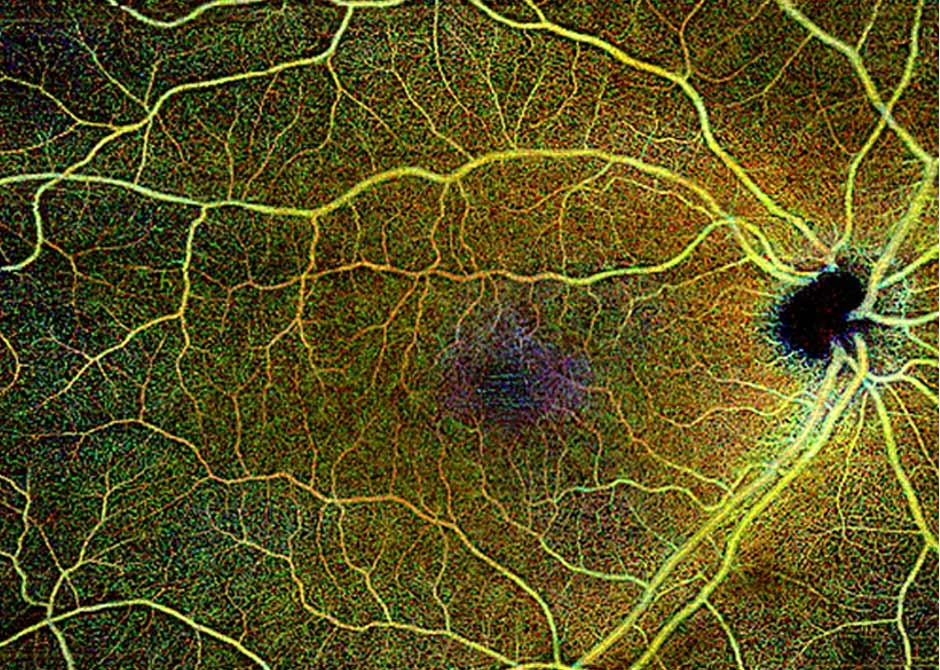 Optical Coherence Tomography (OCT)
OCT is a non-invasive scan that uses light to allow us to view microscopic layers of the retina. New OCT-Angiography technology also enables us to view the vasculature of the entire central retina.
The newly acquired Zeiss Plex Elite 9000 utilizes deeper penetrating scans giving us a higher quality and more detailed image than ever before.
Other OCT equipment we house: Zeiss Cirrus 5000. Zeiss Photo 800, Heidelburg, Optos Silver stone.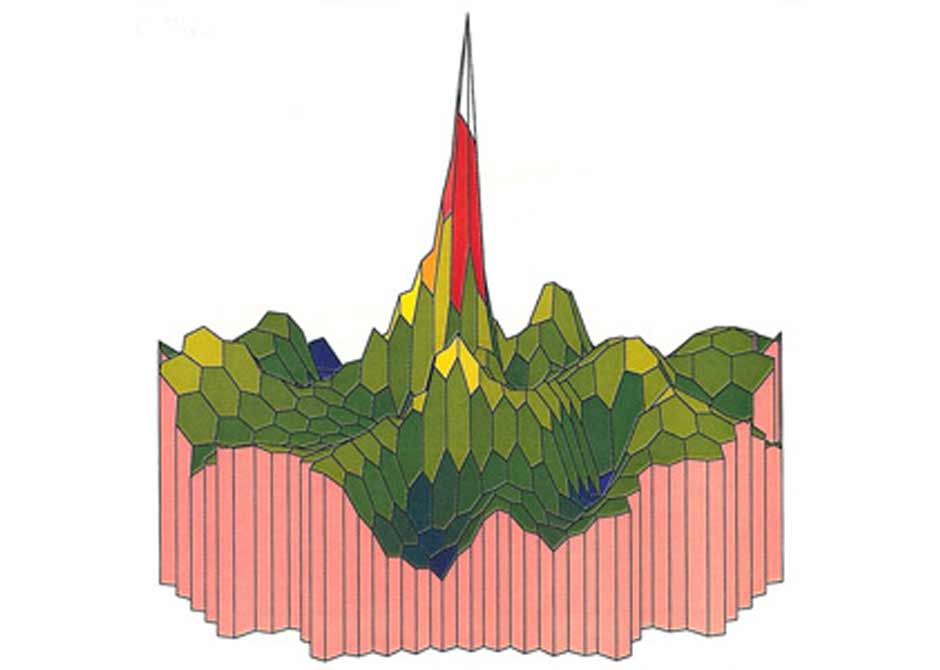 Electrophysiology
Electrophysiology records the strength and speed of the retina's response to visual stimuli through electroretinography (ERG) and visual evoked potential (VEP).
These tests aid in the diagnosis and monitoring of genetic retinal degenerative diseases such as Retinitis Pigmentosa and Srargardts, as well as medication toxicities and multiple sclerosis.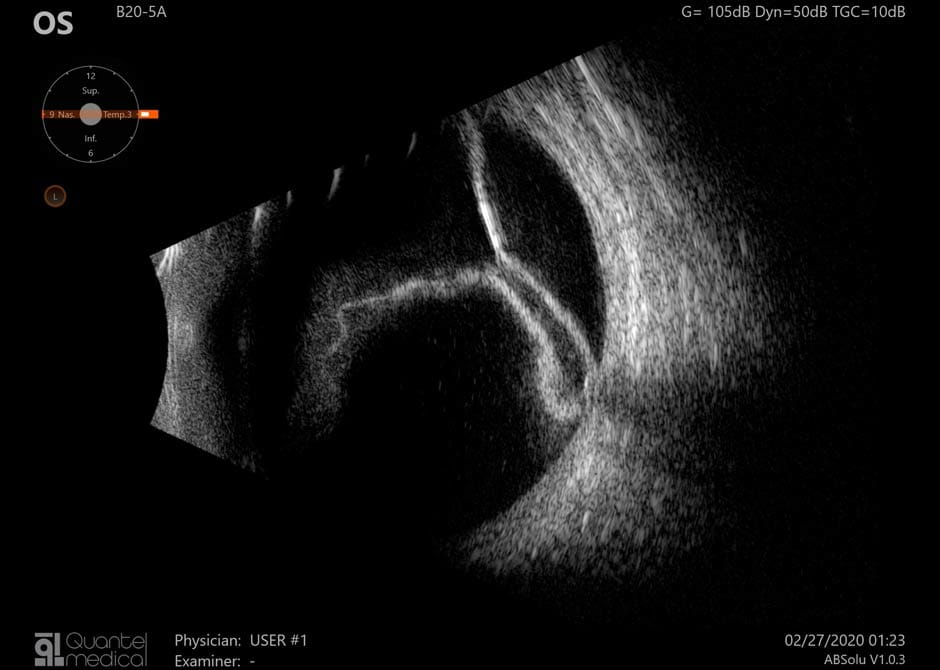 Ocular Ultrasound
With the Quantel Absolu, we can use sound to image the eye through opacities such as dense cataracts and vitreous hemorrhage.
Like other ultrasounds you may have experienced, this produces extremely detailed images that give us an advantage to treat diseases before they affect vision.
We use ultrasound in our clinic primarily to diagnose, monitor, and measure ocular tumors. We are only one of three imaging centers in the state to do this.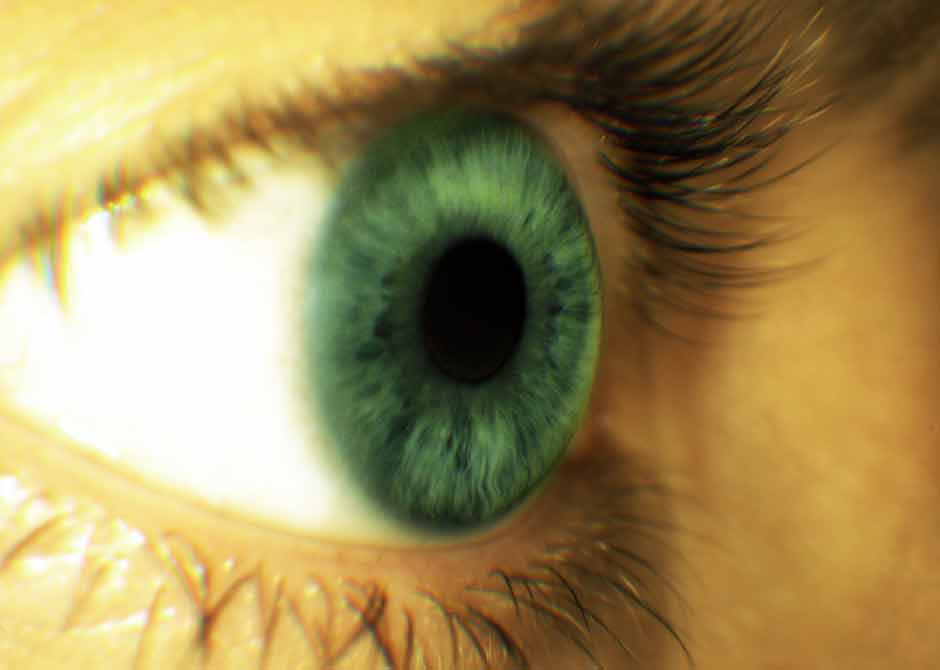 Topography
Corneal curvature can be assessed by the Pentacam in just a quick scan.
This test is vital in the diagnosis and management of several corneal diseases including Keratoconus, and Fuch's Dystrophy, as well as documenting progress throughout corneal transplants and Lasik surgery.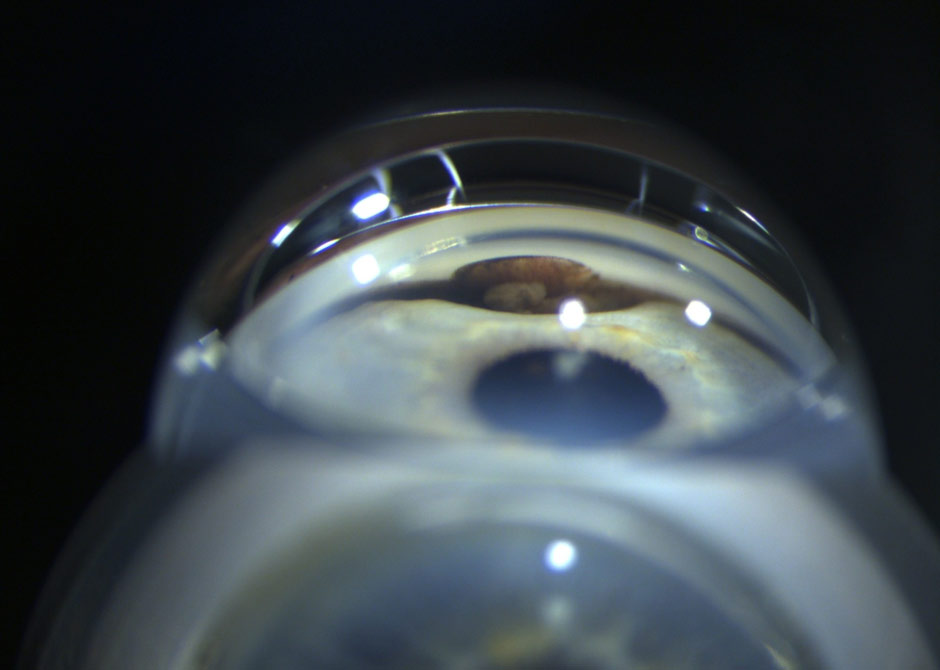 Corneal Imaging
Slit lamp photography provides documentation of microscopic details in the anterior segment of the eye as well as the surrounding structures. This modality is used to image subtle changes to the cornea and conjuctiva.
Gonioscopy uses a three mirror lens to focus light across iris structures to capture changes in the elevation of the structure. This testing can be important in identifying glaucoma, iris nevi, and iris melanoma.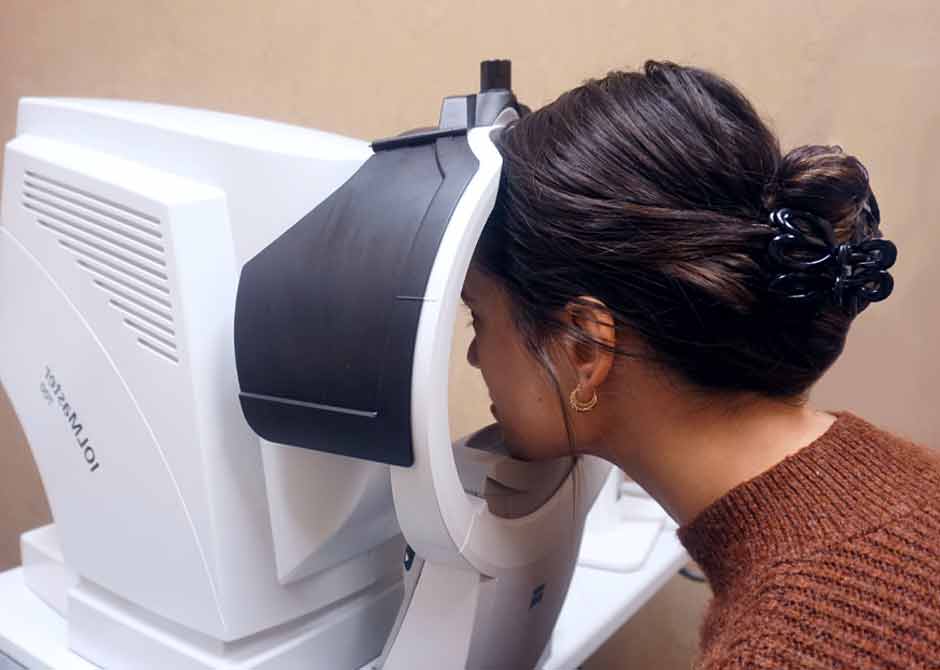 Lens Imaging
The IOL Master provides extremely accurate measurements of the eye length and surface curvature. Both of these measurements are pivotal for a successful cataract surgery or intraocular lens placement.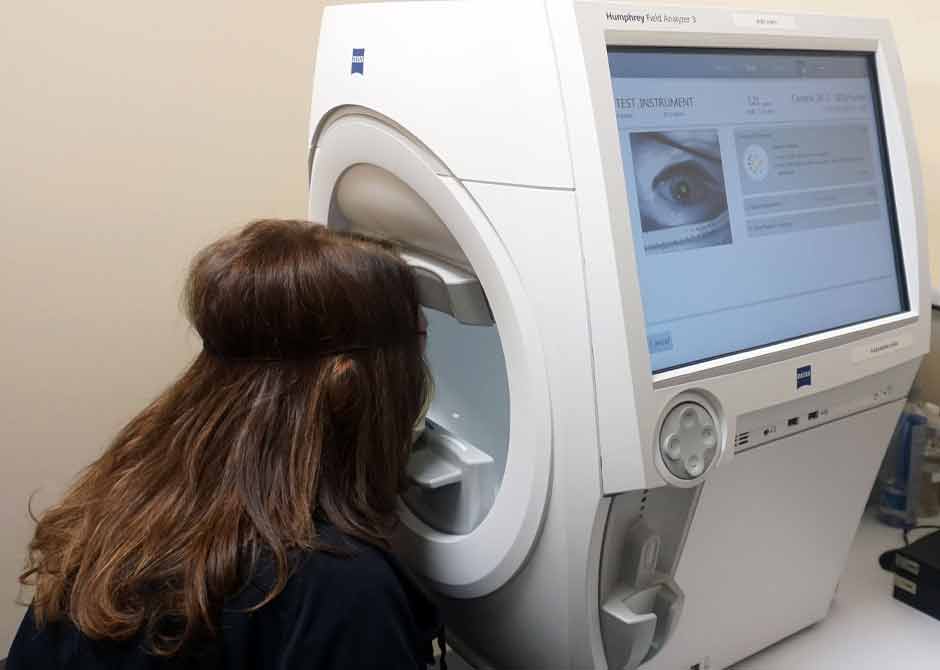 Visual Field
Machines such as the Zeiss Humphrey give physicians a physical representation of visual field defects in patients by testing the entirety of their visual field.
Along with many other diagnostics, this technique can help diagnose glaucoma, stroke, and multiple sclerosis.
Other visual field machines we house: Octopus and Goldmann.