Our Leaders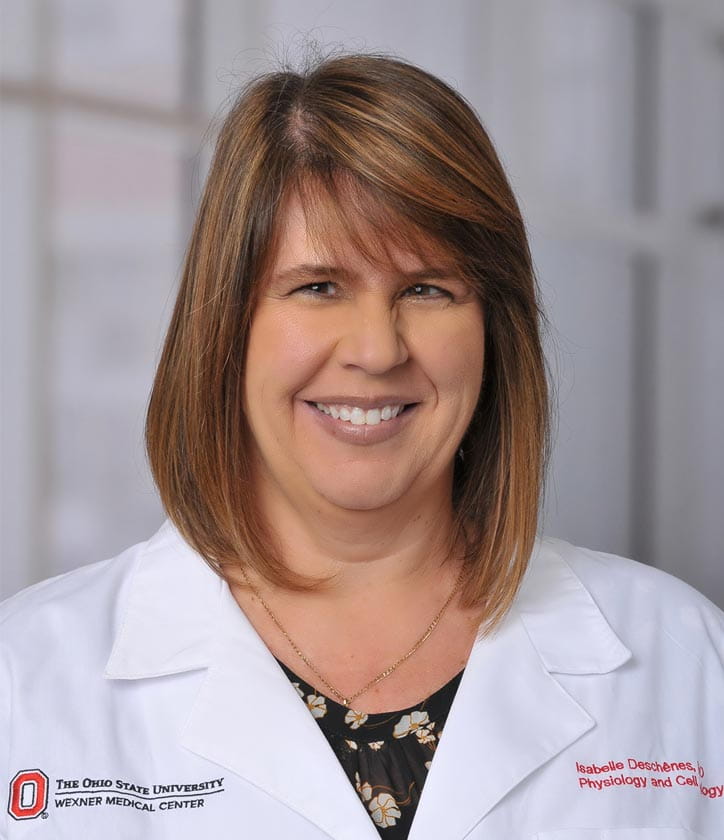 Isabelle Deschenes, PhD
Chair, Department of Physiology and Cell Biology
Welcome to The Ohio State University Department of Physiology and Cell Biology!
Faculty members in the Department are involved in cutting-edge research embracing Physiology and Cell Biology in the context of diseases. Our research spans a continuum from basic to translational research with strong programs in cardiovascular, skeletal muscle, pulmonary, and cancer biology research. Our quickly growing department is a stimulating environment for faculty to mentor graduate, undergraduate and medical students along with post-doctoral fellows in acquiring the skills they need to develop as leaders in academia, medical professions or in the biotechnology and biopharmaceutical industries. We strive to provide a collegial, collaborative and diverse environment with extensive synergy between our Department and faculty in the College of Medicine but also in other colleges such as Pharmacy, Veterinary Medicine, Nursing, Dentistry and Arts and Sciences. Together, faculty, students and staff, capitalize on the rich environment provided at The Ohio State University to increase our knowledge of the human body to develop novel diagnosis and therapies.
Thank you for visiting our website and exploring our research and educational programs.
More about our people in the Department of Physiology and Cell Biology
More about our people in the Department of Physiology and Cell Biology