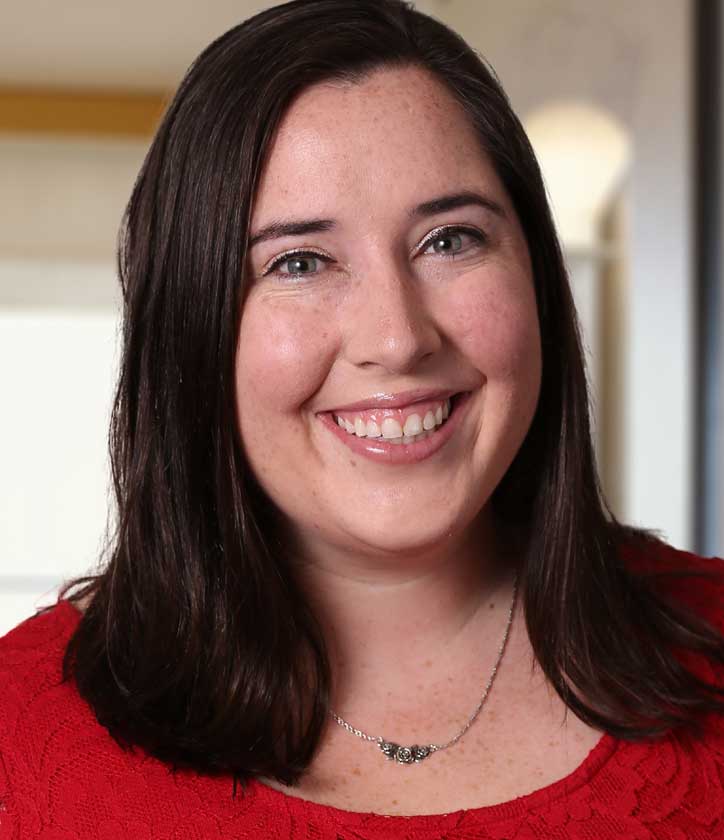 395 W. 12th Ave.
Columbus, Ohio 43210
Courtney.Campbell@osumc.edu
I was born and raised in Dallas, Texas. My first research experience was in high school. I worked in Dr. Eric Olsen's laboratory at UT Southwestern where I studied genetic muscular development in mice and became hooked on laboratory research. For college, I moved up to north to Boston. I graduated from Harvard University in 2006 with an BA in history and science and an MA in history of science. In addition to spending my time in the stacks writing about medical history and volunteering in the hospital, most of my free time was in the lab. While at Harvard, I investigated zebrafish heart regeneration with Mark Keating, MD and worked on chemical screening to induce the directed differentiation of stem cells with Doug Melton, PhD. I also spent a summer at the Roslin Institute in Edinburgh, Scotland studying human embryonic stem cells. I took a year out of academia after college. I lived in Costa Rica working at the Hospital Nacional de Ninos becoming proficient in medical Spanish. Next, I worked at Aestus Therapeutics, a biotech start-up, identifying candidate drugs for neuropathic pain and ALS through microarray screens and pathway analysis in addition to writing and editing grant and patent applications.
I then attended Vanderbilt University School of Medicine as part of their Medical Scientist Training Program (MSTP). I defended my PhD in 2013 in the laboratory of Alfred George, MD with my dissertation: Pharmacological Targeting of Gain of Function KCNQ1 Mutations Predisposing to Atrial Fibrillation. In addition to first author publications and presentations at national meetings, I received pre-doctoral fellowships from the American Heart Association and National Heart, Lung and Blood Institute. I graduated from Vanderbilt in 2015 with my husband, Richard Samade, MD, PhD.
At the end of the MSTP, I knew I still wanted to purse a physician-scientist career in cardiology. I looked for physician scientist training programs that supported the internal medicine to cardiology ABIM pathway. I wanted to train in an outstanding and growing research program in cardiac arrhythmias in addition to a high-volume, clinically excellent internal medicine residency and cardiology fellowship. I was thrilled to match with my husband at The Ohio State University Wexner Medical Center, which met all of our criteria. Peter Mohler, PhD, Director of the Davis Heart and Lung Research Institute (DHLRI), is a leading researcher in cardiac arrhythmias and has recruited an excellent team of cardiac researchers, especially in arrhythmias. Further, DHLRI has developed a strong translational science and medicine program with the OSU cardiology clinical faculty. OSUWMC uniquely has the Ross Heart Hospital, a stand-alone hospital dedicated to cardiac and vascular medicine. Individual patient rooms can be upgraded from floor to ICU level care without changing care teams. Furthermore, Dr. Baiocchi has developed a PSTP with an intensive mentoring program to support the development and transition to independent faculty. Lastly, my husband, an OSU orthopedic surgery resident in the research track, and I love Columbus – an affordable, young, fun city for when we do get time away from the hospital.
Education

Clinical instructor house staff, resident physician, The Ohio State University Wexner Medical Center, Physician Scientist Training Program, present
MD: Vanderbilt University School of Medicine, Medical Scientist Training Program (MSTP), 2015
PhD: Vanderbilt University School of Medicine, Department of Pharmacology, 2013
MS: Harvard University, history of science, 2006
BA: Harvard University, history and science, cum laude, 2006
Publications

Oral Presentations

Poster Presentations
Scholarships and fellowships
Scholarships and fellowships
Ruth L. Kirschstein National Research Service Award Individual Pre-doctoral MD/PhD Fellowship

2012 - 2015

Greater Southeast Affiliate Predoctoral Fellowship

2011 - 2012

Vanderbilt Dissertation Enhancement Grant

2010

Meade Haven MD/PhD Scholarship

2007 - 2008

Harvard Stem Cell Institute Summer Internship

2005

Senator Robert C. Byrd Honors Scholarship

2002 - 2006
Grants and awards
Grants and awards
Vanderbilt MSTP Travel Grant

2011 and 2013

Vanderbilt Graduate Student Travel Grant

2011 and 2013

Vanderbilt MSTP Keystone Grant

2012

Ellison Medical Foundation Grant

2010

Harvard Pre-Medical Institute Award

2005
Research Experience
Research Experience
Alfred L. George, Jr. MD Laboratory

July 2008 - June 2013

Michael J. Fowler, MD, Co-Director of Shade Tree Clinic

August 2012 – March 2015

Molecular Biology of Aging - Special Topics Course

July 2010 - August 2010

Heidi E. Hamm, PhD Laboratory

May 2008 - June 2008

Dan M. Roden, MD Laboratory

July 2007 - September 2007

Aestus Therapeutics

January 2007 - May 2007

Douglas A. Melton, PhD laboratory

September 2004 - May 2006

Mark T. Keating, MD Laboratory

October 2002 - May 2004

Paul De Sousa, PhD Laboratory

June 2003 - August 2003

Eric N. Olson, PhD Laboratory

August 2000 - May 2002