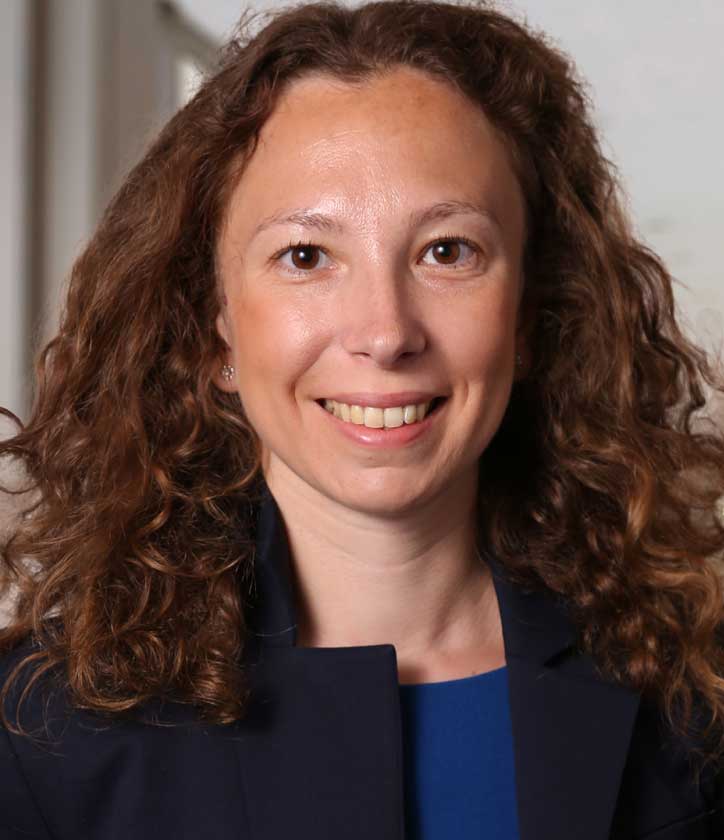 395 W. 12th Ave., Third Floor
Columbus, OH 43210
Francesca.Cottini@osumc.edu
I grew up in a small village of 3,000 inhabitants on the shore of Lago Maggiore in Italy. I attended medical school at Universita' Vita - Salute San Raffaele in Milan. For my graduation thesis, I worked under the supervision of Dr. Paolo Ghia and Dr. Caligaris-Cappio on Monoclonal B cell lymphocytosis. I was co-author of two publications in blood and cytometry B clin cytometry. After graduating in 2009, I moved to Boston, thanks to a fellowship grant from Cariplo Foundation, and started working as a post-doctoral fellow in the laboratory of Dr. Kenneth Anderson, a world-known expert of multiple myeloma and future president of the American Society of Hematology.
Under his supervision, I published two first author publications and co-authored several other manuscripts. Specifically, one manuscript was published in 2014 in Nature Medicine, showing that YAP1, a transcriptional regulator of the Hippo pathway, is an essential factor in the control of apoptosis upon DNA damage in multiple myeloma and in other hematological malignancies. Re-activation of YAP1 by serine-threonin 4 (STK4) inhibition causes growth inhibition and apoptosis in hematological malignancies. These discoveries were highlighted in Nature Medicine, Cancer Discovery and Molecular and Cellular Oncology and endorsed in a U.S. patent. Specific STK4 inhibitors are under development thanks to collaborative LLS grant and to a personal IMF fellowship. Another original work has just been published in Cancer Discovery, demonstrating that replicative stress, a condition associated with incomplete or aberrant DNA synthesis at the level of fork replications, is present in multiple myeloma and causes together with oxidative stress ongoing DNA damage in a subset of patients with poor prognosis. Strategies coupling inhibition of DNA repair and induction of oxidative stress to trigger DNA damage represent a potent synthetic lethality approach in this cohort of patients with otherwise unfavorable outcomes.
Among other achievements, I was a 2014 TRTH trainee, selected among the 20 top applicants from all over the world, and a past Daryl Elizabeth Layzer fellow and a current IMF fellow. I have won the ASH abstract achievement award, twice, and presented several times at the American Society of Hematology meetings and European Hematology Association meetings. I wrote three book chapters on multiple myeloma, one that will be published in the next edition of Williams' Hematology book, and have three U.S. patents and several other publications as co-authors.
However, when I was in the lab, I was missing my clinic time. I adore spending time with my patients and think that it is really important for physician-scientists to have a strong research background but also an extensive clinical knowledge. Specific clinical cases can indeed trigger interesting ideas to be studied in the lab. Vice versa, the dream of every physician scientist is to apply what she or he is studying in the lab to real people and not just to cultured cells.
This duality between clinic and research triggered the decision to apply for internal medicine residency training. From May 2014, I started spending more time in the outpatient clinic with Drs. Kenneth Anderson and Paul Richardson. When I applied in September for internal medicine training, the Physician Scientist Training Program (PSTP) at OSU immediately stood out among the other choices. Indeed, the PSTP program will give me the possibility of combining the love for patient care with the strength and excellence in research at OSU. OSU is the house of several great hematologists, whose roles are well-recognized in the field with several high-level publications, funded grants and awards. Additionally, the new James Cancer Hospital is welcoming, amazing and can really make a difference in cancer care. Therefore, the vibrant scientific and clinic community is a great plus for future physician scientists like me.
I immediately felt at home with everybody during the interview day, a feeling that also persists now that I have started my training. We work hard but the collegial atmosphere among the residents, fellows, attendings, nurses and PCAs helps the day go smoothly. Moreover, we have several educational tools, including morning and afternoon conferences, procedural skill sessions and online modules to complete. As far as I have experienced, the program is a great balance between educational and clinical activities.
Columbus is also a great city. The food scene is vibrant, with a vast choice of breweries, food trucks and restaurants. There are also great outdoor activities, with several parks and bicycle circuits. Additionally, the city is way cheaper than Boston!
Certifications and licensures
Temporary Ohio Medical Board license
ACLS - BLS
Education
Internal Medicine Resident (Physician Scientist Track Program), The Ohio State University, 2015 - present
MD, Vita-Salute S. Raffaele University, 2009
Thesis title: "Monoclonal B cell Lymphocytosis in the healthy adult population. Molecular analysis and risk of evolution into CLL"
Advisor: Drs. Paolo Ghia and Federico Caligaris Cappio
Honors: 110/110 cum laude and honors
Honors
Young Fellow Award (International Myeloma Foundation), 2015
TRTH participant (EHA-ASH translational research training in hematology), 2014-2015
Career Development Award (Specialized program of research excellence, 2014
Daryl Elizabeth Layzer fellow, 2014
AACR Scholar-in-Training Award (AACR), 2014
Rowena and Charles Simberg Family Award - Excellence in hematology research, 2014
Abstract Achievement Award Recipient (ASH), 2014
Professional activities
Gold Humanism Honor Society – OSU chapter
American Association for Cancer Research – Women in Cancer Research chapter
American Society of Hematology – TRTH scholar
European Hematology Association – TRTH scholar
American Medical Association
American College of Physicians
American Society of Clinical Oncology
Italian medical board, chapter of Novara
Editorial Responsibilities

Educational Activities

Grants

Patents

Publications

Presentations and Abstracts

Community Service

Language Competence
Appointments
Appointments
Clinical Instructor

June 2015 - present

Postdoctoral Fellow/Scholar

August 2010 - May 2015

Postdoctoral Fellow/Scholar

February 2010 - July 2010

Clinical Clerk

September 2014

Clinical Trainee

2014 - 2015