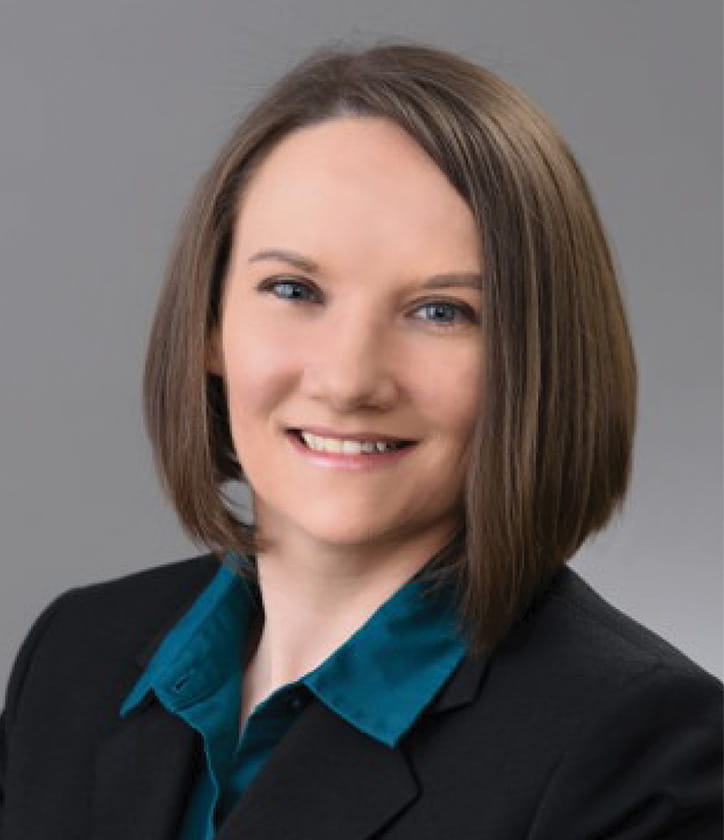 I was born in Lincoln, NE and raised in the Midwest. As a non-traditional student, I had a career as an analytical chemist, college instructor, and Water Utilities Director for a multi-county potable water production and distribution system in Northwest Ohio prior to returning to graduate and medical school. Unbeknownst to me at the time, these experiences were instrumental in my development as a clinician-scientist-educator and gave me the maturity, grit, crisis management, leadership, and communication skills necessary for such a position, a passion for teaching and mentorship, and a unique perspective and ability to incorporate analytical chemistry techniques into biomedical research.

A significant family history of pancreatic cancer initially inspired my decision to pursue cancer research, medicine, and a career as a physician-scientist-educator in hematology-medical oncology. I completed a Ph.D. from Case Western Reserve University under the mentorship of Sanjay Gupta PhD and subsequently secured postdoctoral appointments at University Hospitals Case Medical Center/Seidman Cancer Center and the NIH National Cancer Institute in Bethesda, MD.

My graduate work initially started with high-throughput screening of ~100 FDA-approved drugs alone and in combination for potential repurposing as prostate cancer chemotherapy; through this screening, we identified combination simvastatin and metformin as a novel potential chemotherapeutic option for metastatic castration-resistant prostate cancer (CRPC). Using metastatic CRPC cell lines, which were resistant to taxane chemotherapy, we discovered that combination simvastatin and metformin synergistically and significantly inhibited viability and metastatic properties of invasion, migration, adhesion-independent growth with minimal adverse effects on normal prostate epithelial cell viability. Combination simvastatin and metformin did this by modulating key metabolic aberrations found in metastatic CRPC, leading to decreased Akt phosphorylation and AMPKα Ser-486/491 inhibitory phosphorylation, increased AMPKα activity, decreased HMGCR activity, and reduced total cellular cholesterol and its synthesis in both cell lines. Oral treatment with combination simvastatin and metformin at pharmacologically-relevant dosages also inhibited primary tumor growth and prevented bone metastasis in an orthotopic mouse model of metastatic CRPC, and did so more effectively and with significantly less toxicity than docetaxel. We also demonstrated that simvastatin and metformin combination chemotherapy may further translate as a therapy for bone metastatic triple-negative breast cancer, as these cells possess similar metabolic alterations. Further, we determined that combination simvastatin and metformin treatment led to Ripk1- and Ripk3-dependent necroptosis, as determined by propidium iodide-Annexin V flow cytometry, increase in Ripk1 and Ripk3 protein expression, necrosome formation, HMGB-1 extracellular release, and rescue from necroptosis with necrostatin-1 and Ripk3-targeting siRNA. This research demonstrated that simvastatin and metformin have potential as effective treatment for chemotherapy-resistant metastatic CRPC cells.

As a postdoctoral fellow at CWRU under the mentorship of Sanjay Gupta PhD, Gregory MacLennan MD, and Robert Abouassaly MD, I designed, obtained funding for, and completed a retrospective, case-control, single-institution pilot study in which we discovered a significant and novel association between AMPKα Ser-486/491 phosphorylation and progression to castration-resistance and metastasis in prostate cancer. In this study, we also showed that increased AMPKα protein expression, decreased AMPKα activity, and loss of nuclear AMPKα and p-AMPKα are associated with prostate cancer progression to metastasis. In a separate postdoctoral project, I extracted and analyzed specimens via 1H-NMR and performed principal component analysis of spectral data for a metabolomic project aiming to identify plasma and prostate tissue biomarkers of apigenin and green tea polyphenol treatment response and non-response in the transgenic adenocarcinoma of the mouse prostate model. I have maintained a solid collaborative partnership with my former research mentor, Sanjay Gupta PhD, and have continued to publish work with him throughout medical school.

During graduate school and postdoctoral fellowship, I was given the opportunity to mentor several high school students through the CWRU High School Student Scientific Enrichment and Opportunity Program and undergraduate students in their Senior Capstone research projects. I helped these students learn basic laboratory and cell culture techniques and designed and supervised their independent projects, which culminated in poster presentations and published articles. One of my mentees, Christine Oak, won an award for her poster presentation at the CWRU annual Research ShowCASE. Three of my former mentees are pursuing careers in medicine and science; one is currently a third-year medical student at St. Louis University School of Medicine, one is a student at Kent State University School of Podiatric Medicine, and one is a Lab Technician for Sherwin-Williams. I plan to continue teaching, mentoring, and inspiring a love of medicine and research through the Physician Scientist Training Program outreach and in my future career.

As a postdoctoral fellow at the NIH National Cancer Institute in Bethesda, MD in the laboratory of David VanderWeele MD PhD, I assisted my advisor in initiating 3-D spheroid prostate cancer cell culture, planned and purchased materials for start-up of his nu/nu mouse colony, and developed and taught mouse surgeries integral to the project to my advisor and other postdoctoral fellows in the laboratory. While in Bethesda, I also had the opportunity to clerk in Medical Oncology at the NIH Clinical Center with my advisor and learn how he integrated and balanced clinical practice and translational research laboratory.

While attending the University of Toledo College of Medicine, I was able to clerk in adult Hematology-Medical Oncology at both the UTMC Dana Cancer Center and Toledo Clinic Cancer Center, and in Psycho-oncology and on the bone marrow transplant unit at Duke University Cancer Center and Tulane University Medical Center during visiting medical student rotations, diversifying my experience in Hematology-Medical Oncology. I established a new collaboration with Kristi Skeel-Williams MD and branched into psych-oncology research to investigate the psychosocial aspects of surgical treatment decisions of women with ductal carcinoma in situ.

I chose the Ohio State University Physician Scientist Training Program because of its established track record of mentoring trainees into funded, competent physician-scientists. Between my clinic at the Martha Morehouse Medical Plaza and the large catchment of the Wexner Medical Center as a tertiary care center, I felt OSU would allow me to develop into a well-rounded internist comfortable with medical management of acute and chronic conditions, as well as allow me to see rare, exotic case presentations. The James Cancer Center is the perfect environment for collaboration, as surgical oncology, radiation oncology, hematology and medical oncology are all under same umbrella, and it was important to me that my training included exposure to bone marrow transplant. The Division of Hematology and Oncology has a large faculty body, including several clinician-scientists pursuing translational and clinical research in prostate and breast cancer, drug development, and cancer genetics. I look forward to beginning the program in June!
My CV

Education
August 2015–May 2019, Doctor of Medicine; University of Toledo College of Medicine
July 2009–January 2015, Doctor of Philosophy in Nutrition; Case Western Reserve University
August 1999–May 2004, Bachelor of Science, Dual Degree in Biology and Chemistry; Bowling Green State University

Employment
June 2019 – Present Clinical Instructor Housestaff, Resident Physician; The Ohio State University Wexner Medical Center, Physician Scientist Training Program
September 2018 – June 2019 Research Consultant; Whispergenics
May 2016 – August 2016 NIH NCI Postdoctoral Summer Intern; Center for Cancer Research; Laboratory of Genitourinary Cancer Pathogenesis
December 2014 – October 2015 Research Faculty; The Urology Institute; University Hospitals Case Medical Center
September 2014 – October 2015 NIH NIDDK Postdoctoral Fellow; Department of Urology; Case Western Reserve University School of Medicine
December 2011 – August 2015 Student Member, Research Faculty Member; Tumor Board for Genitourinary Cancers; University Hospitals Case Medical Center
February 2012 – July 2015 Head of Yeast Propagation and Management, Part-Time Brewer; Fat Head's Brewery and Tap House, Middleburg Heights
January 2008 – May 2009 Adjunct Instructor, Introductory Chemistry and Biology; Arts and Sciences Department; Northwest State Community College, Archbold, OH
April 2007 – July 2009 Water Utilities Director (01/01/2008 to 07/05/2009); Water Treatment Plant Superintendent (04/25/2007 to 12/31/2007); Village of Ottawa, OH
August 2006 – March 2007 Medical Technologist, Mass Spectrometry Technician; Quest Diagnostics; Department of Toxicology and Forensics; Las Vegas, NV
September 2005 – August 2006 Quality Control Analyst, FTIR, GC/MS, HPLC Technician; ProCaps Laboratories; Quality Control Division; Henderson, NV
August 2004 – August 2005 Research Assistant (Craig Jensen, Ph.D. Laboratory) and Teaching Assistant (Honors General Chemistry Laboratory and Analytical Chemistry Laboratory); Department of Chemistry; University of Hawaii at Manoa; Honolulu, HI
May 2000 - August 2004 Water Treatment Plant Operator, Chemical and Microbiological Analyst; Village of Archbold Water Treatment Plant; Archbold, OH

Honor and awards
March 2018 Medical Student Travel Award – Ohio Psychiatric Physicians Association Annual Meeting
September 2016 Medical Student Travel Award – Association of Medicine and Psychiatry Annual Meeting
August 2015 – May 2018 Dorothy and Ashel Bryan Scholarship – UTCOM Merit-Based
August 2015 – May 2018 Dearce Koch Scholarship – UTCOM Merit-Based
August 2015 – May 2018 UT Health Science Bookstore Scholarship – UTCOM Merit-Based
April 2015 Postdoctoral Research Award – Research ShowCASE, CWRU
April 2015 Doctoral Excellence Award in Nutrition – School of Graduate Studies, CWRU
September 2014 Society for Basic Urological Research Fall Symposium Travel Award
May 2014 Podium Presentation Award – Biomedical Graduate Student Symposium, CWRU
May 2014 Graduate Student Research Honorable Mention Award – Research ShowCASE, CWRU
July 2013 Scientific Poster Presentation Award – Case Comprehensive Cancer Center Retreat, CWRU
May 2013 Poster Presentation Award – Biomedical Graduate Student Symposium, CWRU
May 2013 Graduate Student Research Award – Research ShowCASE, CWRU

Leadership
August 2016 – Present Medical Student Affairs Committee; Association of Medicine and Psychiatry
April 2016 – May 2017 Hematology & Medical Oncology Chair; Internal Medicine Club; University of Toledo College of Medicine; Toledo, OH
April 2016 – May 2017 Treasurer; Psychiatry Club; University of Toledo College of Medicine; Toledo, OH
April 2016 – May 2017 Secretary; LGBTQ People in Healthcare; University of Toledo College of Medicine; Toledo, OH
August 2015 – May 2016 M1 Representative; Interprofessional Immersive Simulation Center; University of Toledo College of Medicine; Toledo, OH
August 2015 – May 2016 College of Medicine Representative; Institute for Healthcare Improvement, UT Health Science Campus Chapter; University of Toledo; Toledo, OH
October 2014 – May 2015 Postdoctoral Representative; Faculty Senate, Committee on Graduate Studies; Case Western Reserve University; Cleveland, OH
September 2007 - July 2009 Communications Secretary; Blanchard River Flood Mitigation Committee; Putnam County Citizen and Public Official Collaborative; Ottawa, OH

Teaching and mentoring
May 2014 - August 2014 Mentee: Raj R. Nanavaty; The Ohio State University; Department of Biological Sciences; CWRU Undergraduate Summer Research Program
May 2013 - May 2014 Mentee: Christine Z. Oak (co-mentorship); Case Western Reserve University; Department of Biology and Medical Anthropology; CWRU Undergraduate Senior Capstone Research Program
May 2012 - August 2012 Mentee: Tavaris Tucker (co-mentorship); John F. Kennedy High School; CWRU High School Student Scientific Enrichment and Opportunity Program
January 2008 - May 2009 Adjunct Instructor, Introductory Chemistry and Biology; Arts and Sciences Department; Northwest State Community College; Archbold, OH
August 2004 - May 2005 Teaching Assistant, Honors General Chemistry and Analytical Chemistry Laboratories; Department of Chemistry; University of Hawaii at Manoa; Honolulu, HI
Publications

Completed Research Support

Invited Presentations