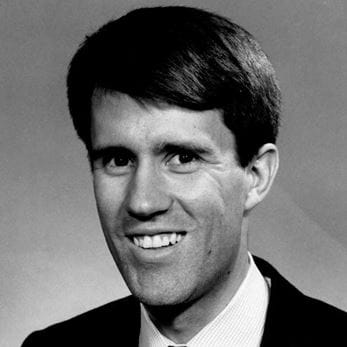 "Dr. Mauger and Dr. Laxson have been teachers, colleagues, and role models for me throughout my career. It is a humbling honor to receive this professorship."
Dr. Mauger and his wife, Dr. Laxson created the Thomas F. Mauger and L. Carol Laxson Endowed Professorship. The Professorship supports the Residency Program Director in the Department of Ophthalmology.
Drs. Mauger and Laxson have both been very involved in the OSU residency program throughout the years and wanted to give back to the program in a meaningful way.
Dr. Mauger served as department chair and director of the Havener Eye Institute. He earned his Doctor of Optometry combined with a master of science in physiological optics followed by his medical degree - all from OSU. Mauger also completed residency training in ophthalmology in which he served as chief resident, a fellowship in cornea and external disease, and a Fight for Sight postdoctoral fellowship.
Carol Laxson, M.D., Ph.D., earned a doctoral degree in anatomy and a medical degree from OSU. She completed residency training in opthalmology and a retinal fellowship, both at OSU.
Both have been recognized on the list of Best Doctors in America, and Mauger earned the Makley-Battles Teaching Award of Resident Education and the OSU Excellence in Teaching Award.
Dr. Mauger led international mission trips with OSU alumni, faculty and residents to Nicaragua, Ghana and India. Their trips bring eye care, surgeries and training in modern cataract surgical techniques to impoverished areas of the world where there are few ophthalmologists. His outreach is not limited to faraway places, however. He has been instrumental in obtaining needed exam equipment for the Columbus Free Clinic, and he volunteered there with other faculty, residents and resident alumni on nearly a weekly basis to provide eye care for those who don't have health insurance.
Dr. Andrew Hendershot was awarded the recently-funded Thomas F. Mauger and L. Carol Laxson Endowed Professorship.