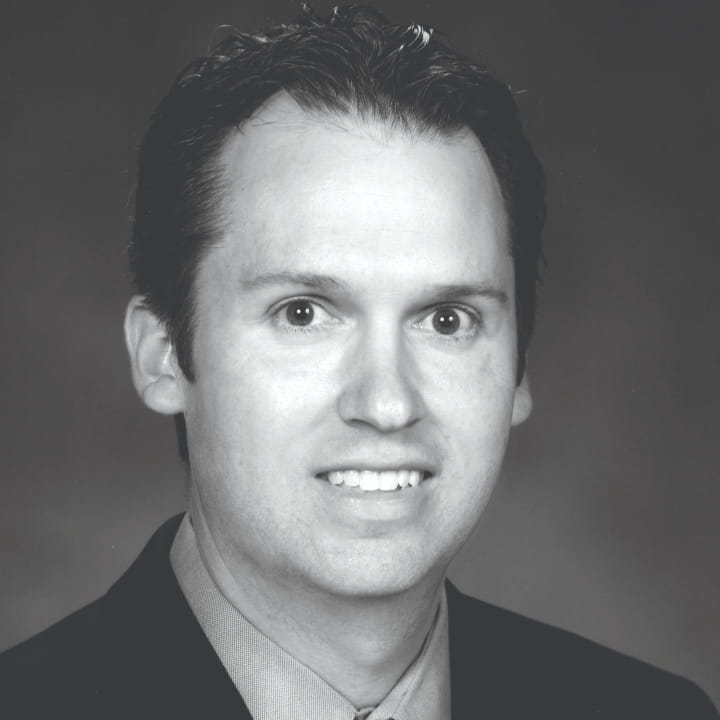 Dr. Garret Mouser graduated from the Ohio State University Department of Ophthalmology in 2007. Since then, he has joined James Moses, MD in a thriving ophthalmology practice in Columbus with satellite offices in Canal Winchester and Washington Court House.
Garrett and Kristina Mouser are included in a list of distinguished donors that have made a philanthropic impact on the Department. He knows the importance of a solid educational foundation and is grateful for the training he received at the Havener Eye Institute. He wanted to ensure that the residents after him would have the best equipment possible to aid them in their studies.
"Dr. Mouser was a fantastic resident," Alan Letson, former Residency Program Director said. "Their donation validates our daily efforts to ensure our residency program provides the best ophthalmic training possible."
Because of donations like the Mousers', the Department has been able to purchase textbooks and pay exams fees, and outfit the resident exam rooms with new slitlamps, visual acuity systems, and other key ophthalmic equipment.