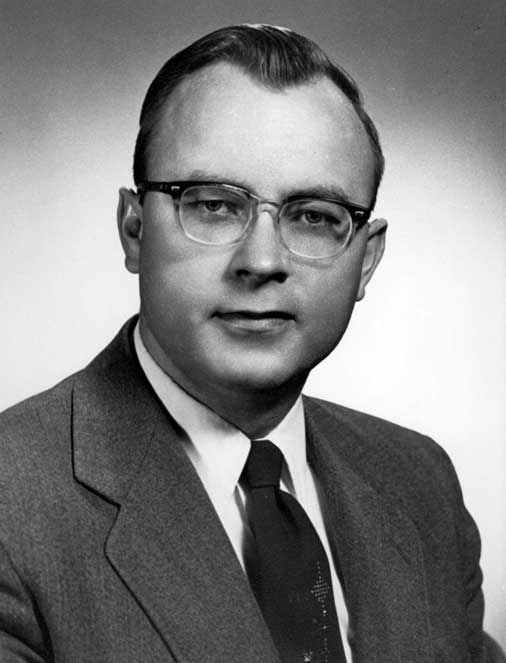 For Dr. William Rummel, ophthalmology was not just a rewarding career, but a life-long passion. After 60 years in ophthalmology, Rummel continued to see patients two mornings a week in the Arizona ophthalmology practice that he has since passed down to his sons.
He was born in Johnstown, PA and grew up in Glenshaw. He attended Juniata College in Huntington, PA during World War II, received his medical degree from Hahnmann University College of Medicine in Philadelphia, and then he began a tour in the Navy. Rummel's interest in ophthalmology began while studying Aviation Medicine in Pensacola, Florida. He also met "a wonderful girl" who was studying to be a nurse, and they have been married for over 60 years.
Rummel served as a flight surgeon for the Marine Fighter Group during the Korean War until 1951. While attending a basic ophthalmology course in Maine, he met Tod Makley, MD, an instructor visiting from The Ohio State University. It was Dr. Makley who encouraged him to become an ophthalmology resident in Columbus.
At that time, the ophthalmology clinic was housed in Starling Loving Hall, the original Ohio State hospital. The Chairman, Arthur Culler, MD, a former Navy Captain, "ran a tight ship". Rummel, familiar with militaristic rigor, thrived under Dr, Culler's leadership and was named chief resident his final year. After residency, Rummel completed a fellowship with Bob Quinn, MD in Chillicothe, Ohio and began his private practice in Massillon, Ohio.
After seven years and five children, he moved his family west to Prescott, Arizona to become the only practicing ophthalmologist north of Phoenix. Rummel's enthusiasm for helping patients had an impact across the globe. He performed hundreds of cataract surgeries at Noor Eye Hospital in Afghanistan, and also traveled to Brazel with Dr. Robert Bruce and to Mexico numerous times.
Today, all of his three sons are physicians, two of which are ophthalmologists. The other is practicing internal medicine in Florida. His two daughters are both registered nurses; the youngest assists in the office. Rummel also acted as a Senior Examiner for the Civilian Aviation Medical Association, an organization that performs physicals for pilots. He enjoyed exercising at his 80-acre apple orchard surrounded by the National Forest northwest of Prescott.