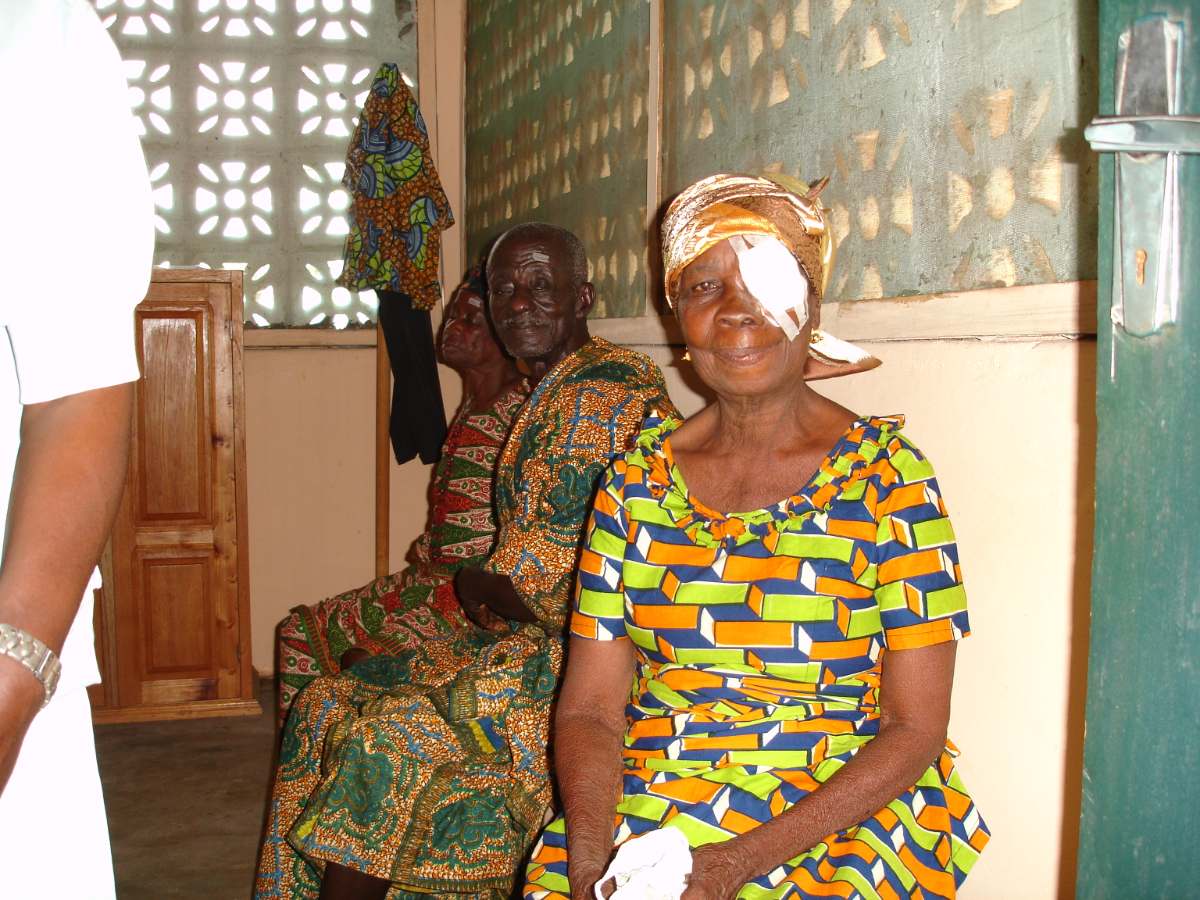 Give Now
In, Ghana, there are 90 ophthalmologists for 26 million people—that's roughly one ophthalmologist for every 290,000 people. In addition to having few ophthalmologists, almost 30 percent of Ghanaians live below the poverty line and are unable to access healthcare. 55 percent of blindness cases⁠ in Ghana are caused by cataracts.
Thomas Mauger, MD, former Department Chairman, and community faculty members, residents and fellows of the Ohio State University Department of Ophthalmology, including Matthew Ohr, MD, have traveled to Ghana to help. Dr. Mauger traveled to St. Theresa Eye Center in Akim Akroso, Ghana. The team also volunteered at the Bishop Ackon Christian Eye Center in Cape Coast, where they performed surgeries and trained Ghanaian physicians and residents, including providing instruction in phacoemulsification (a modern cataract surgical technique).

"I admire the many people in ophthalmology at Ohio State who have done multiple mission trips over the years" said Dave Adam, MD, community faculty member and alumni of the Department. "We made several trips to Ghana with Ohio State residents, and that helped inspire me to go, too. Restoring sight to people who otherwise would not have access to care at any price helps me to get back to the best reasons we all went into ophthalmology."

The Ohio State University Department of Ophthalmology is proud of its faculty and alumni who have volunteered their time and efforts.
"It kind of gets you back to why you went to medical school in the first place," said Dr. Mauger, in describing why he makes time for global trips to to help people who would not otherwise receive care for eye diseases and conditions.
Data sources: UNICEF, International Agency for the Prevention of Blindness, Ophthalmological Society of Ghana