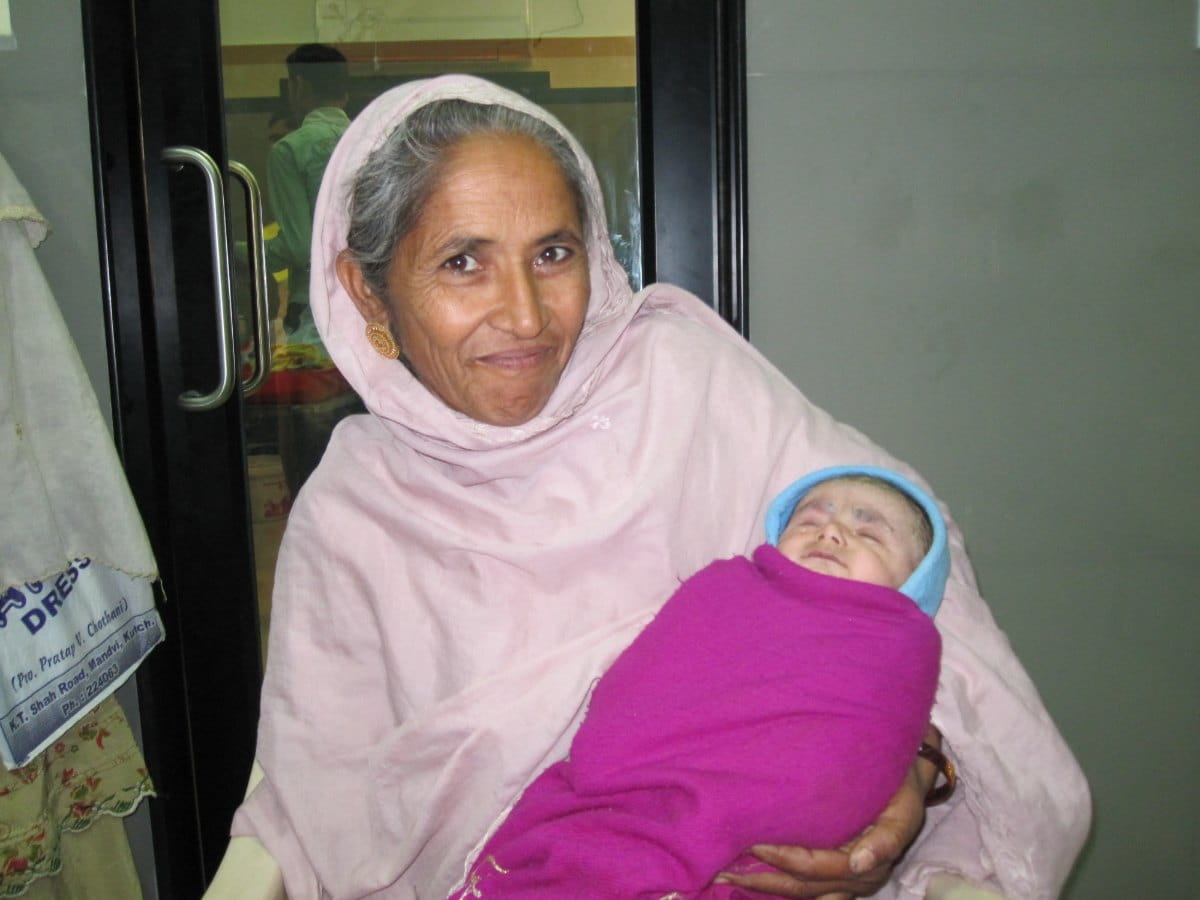 Give Now
With a high concentration of people living below the international poverty line and only one ophthalmologist per 100,000 people, eye care in India is often out of reach for those who need it most. Thomas Mauger, MD, former Department Chairman traveled with Ohio State ophthalmology residents to Kutch, a desert region in northwest India. Earthquakes have devastated the already underdeveloped area leaving very little infrastructure. Lena Chheda, MD, a resident in the group, had always wanted to participate in international missions and felt especially drawn to the region of India where her grandparents grew up.
"All my family moved to the city, so going back there always reminds me of my grandparents because I never met them," Dr. Chheda said. "It's really nice to be able to give back to people who support you."

A friend of Dr. Chheda had started a clinic that hosts a medical specialty every month and treats as many people as possible. The clinic staff hold large screening events in villages across the state. Patients wait in line for hours and are divided into different ophthalmic categories including cataracts, surgical patients, and those who need glasses. Surgical patients are then brought to the clinic and given food and housing for the duration of their surgery and post-operative care.

"When I was growing up I heard about this amazing clinic that helps so many people. It's why I got into ophthalmology," Dr. Chheda said. "When you go to other countries, it's a completely different attitude. They are so grateful for their opportunities and the physicians that help them. There is so much appreciation; it makes you enjoy what you do so much more. I can't wait for my next opportunity to go back."
During the week of their visit, Dr. Mauger and Dr. Chheda saw patients in the morning and performed surgeries in the afternoon. They also saw many Vitamin A deficiencies, old corneal scars, traumatic injuries and corneal burns.

"We did a fair amount of cataracts on a wide variety of ages; including a three-month-old with bilateral congenital cataracts. He and his mother had come from three hours away," Dr. Chheda said. "Ministers, priests, and even local area doctors all came to be operated on by Dr. Mauger."

To aid in treatment, antibiotics, intraocular lenses, eye drops, and medical supplies were provided by the pharmaceutical company Alcon.
Data sources: International Council of Ophthalmology