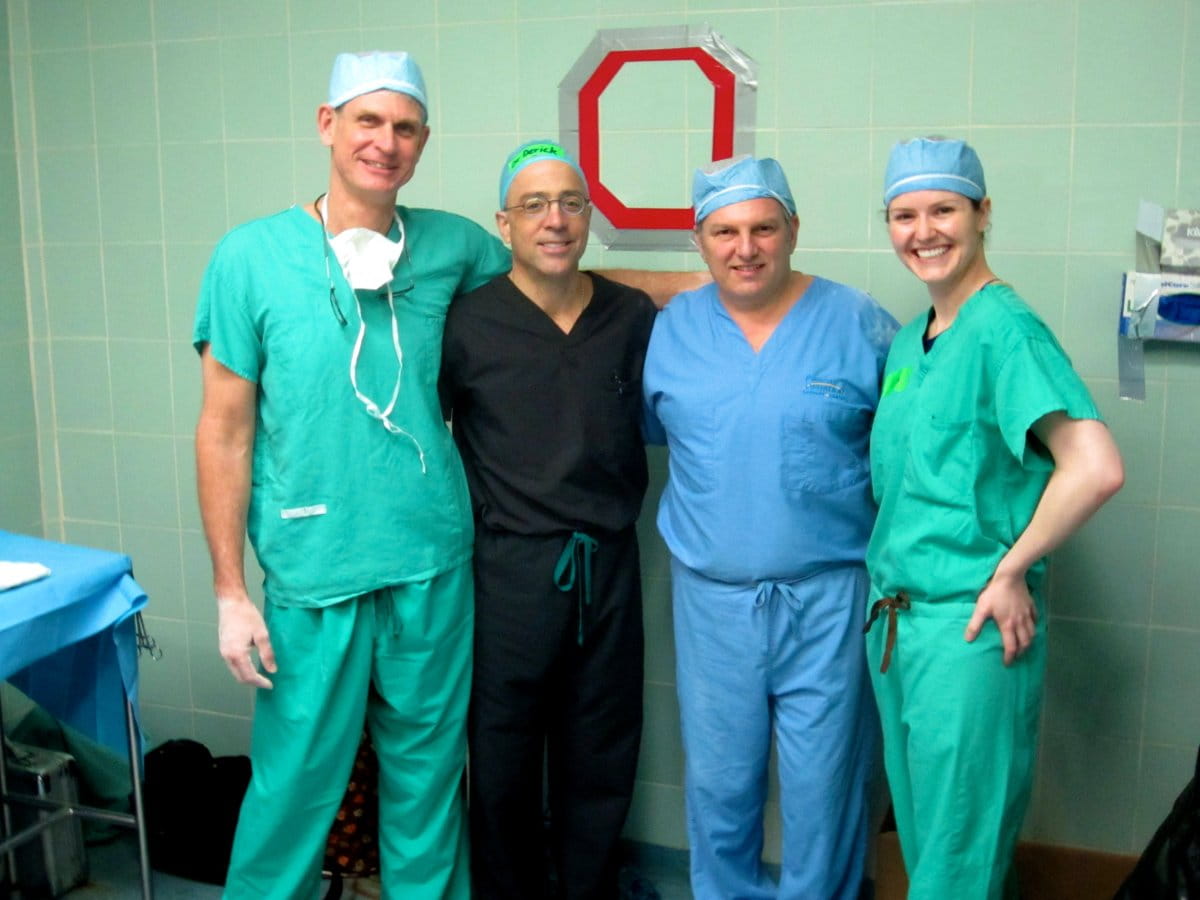 Give Now
Nicaragua has a rocky history. Due to decades of internal political conflict, the country has struggled providing healthcare to all its citizens. In 2014, a team from Ohio State traveled to Managua for a week to perform cataract surgery. The team was led by Ohio State Ophthalmology alumni Dr. John Pajka, Dr. Robert Derick, Dr. David George, and resident Dr. Julia Reid. The team performed over 150 surgeries in three days.
"I've always wanted to do medical missions, but I didn't really have the opportunity or time earlier in my training," said Dr. Reid, a third year resident. "When Dr. Pajka offered me the chance to participate, I was thrilled."
At the National Center of Ophthalmology (CENAO), local doctors and international volunteers work side-by-side to restore sight for Nicaraguans who have gone blind from cataracts.

"I've been going on mission trips at least once or twice a year for 25 years," Dr. Pajka said. "I've been to Haiti, Uganda, Honduras, El Salvador, Guatemala, a bunch of different places, but Nicaragua is different. With the national eye hospital, it is a much easier trip. They expedite the process and get us through customs with all of our equipment. They also have residents to help get us set up for surgery."

While CENAO provides the best available care in the country, a lack of resources means that Nicaraguan ophthalmologists must perform extracapular cataract surgery, an older method with longer recovery times and more side effects.

Because of this, Nicaraguan doctors try to postpone the really difficult cases and monocular patients—patients with only one eye who are more at risk for going blind if something happens during surgery—until there are doctors who can perform phacoemulsification, a more advanced type of cataract surgery. "Phaco" uses an ultrasonic device that breaks cataracts into tiny, easily removable pieces.

"The three surgeons that I went with are all excellent and routinely perform phaco, which is critical for these high-risk patients," Dr. Reid said.