"Dr. Craig was a renaissance man. He did everything and did it well. Not just in ophthalmology, but in life. He rehabbed homes, was an excellent chef, a fantastic musician. As for ophthalmology, I still have patients that ask about him because of his high quality of care." - long- time friend and colleague Paul Weber, MD
NOVEMBER 27, 1932 - JANUARY 1, 2011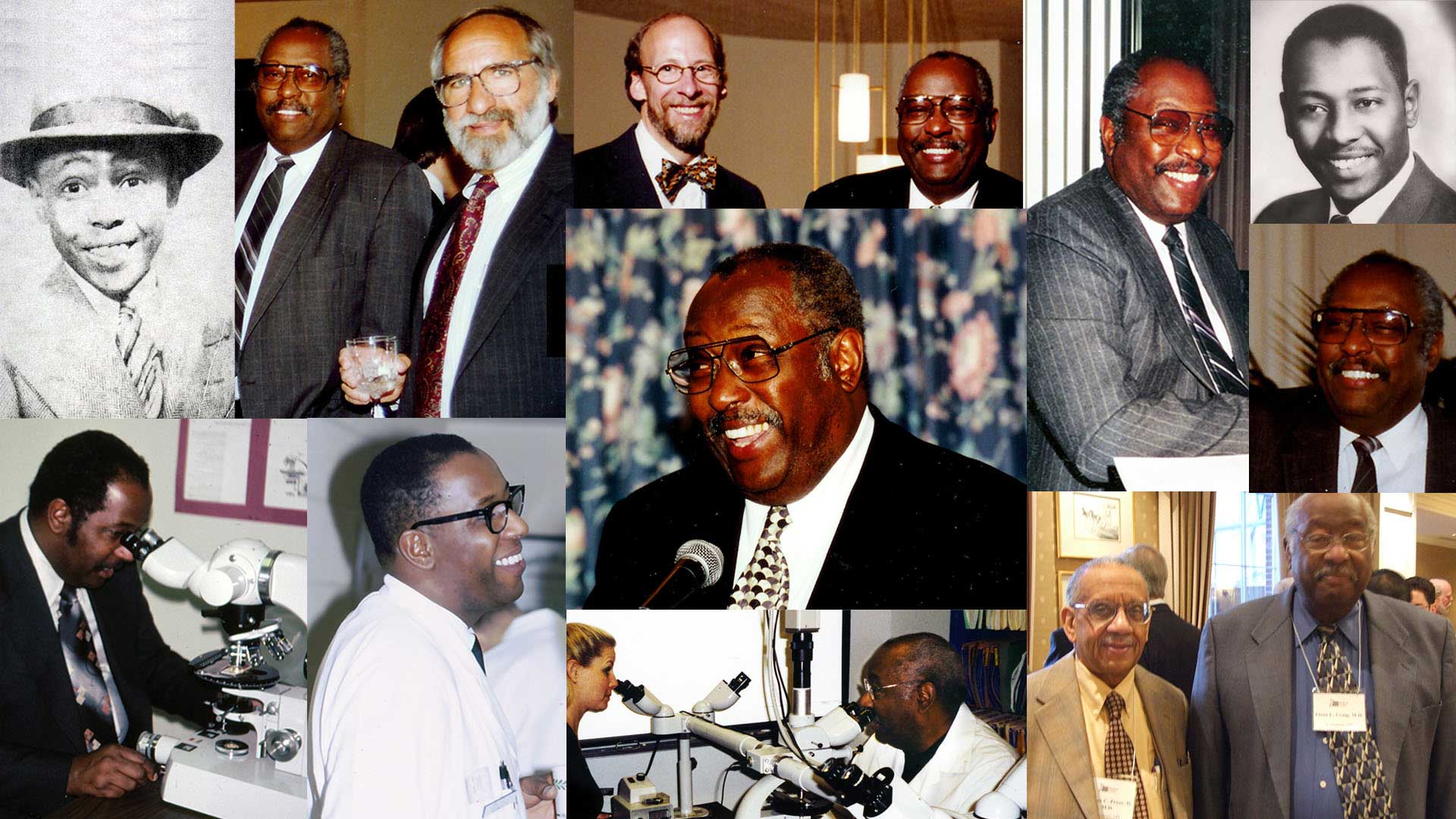 Elson Craig grew up in Columbus, Ohio. He attended East High School and was active in the Science Club as well as several musical productions. He was elected by his senior classmates to be the "most likely to succeed." Dr. Craig enrolled at The Ohio State University with a major in biology and a minor in mathematics. While at Ohio State, he joined the ROTC and met his future wife, Joanne.
After graduation, he was commissioned as a Second Lieutenant and was stationed in Germany, which allowed him to travel extensively throughout Europe. Dr. Craig received several citations for his service and was given a full-dress parade at the end of his tour of duty.
He returned to Ohio and obtained a position as a research assistant at OSU. He was given the opportunity to learn techniques in transmission electron microscopy from the physicist who co-developed this instrument. Dr. Craig became one of two researchers in Ohio who were trained in this procedure for biological tissues. During this time, he obtained a master's degree in histopathology.
Dr. Craig entered medical school at OSU and was elected class president his junior year. He was the first African American to receive this honor. During medical school, he continued his work in pathology. His first introduction to ophthalmology was when he was asked to study ocular tissue by Ophthalmology Chairman Dr. Torrence Makley who later became his mentor, colleague and friend.
After completing his internship at Mount Carmel Hospital, he trained under Dr. Makley in the OSU Ophthalmology Residency Program and served as Chief Resident in 1970. Dr. Craig was awarded a Heed Fellowship in Ophthalmic Pathology at the University of California in San Francisco. Dr. Craig returned to Ohio to start his practice at Ohio State in 1971. In 1973, he was asked to become the Assistant Dean for Student Affairs. He served in this position for thirteen years and during his tenure obtained a one million dollar federal grant to recruit and retain minority students at Ohio State Medical Center.
"I spent my career with an office next to Elson," said Dr. Frederick Davidorf, a former classmate and colleague. "He was a lot of fun to have around and one of the smartest people I have ever met. Whenever I didn't know something, I'd ask Elson. He was like a textbook. He'd tell you the origin of the disease and all about it."
During this time, Dr. Craig also established his patient practice which specialized in uveitis, retinal diseases, orbital tumor and ophthalmic pathology.