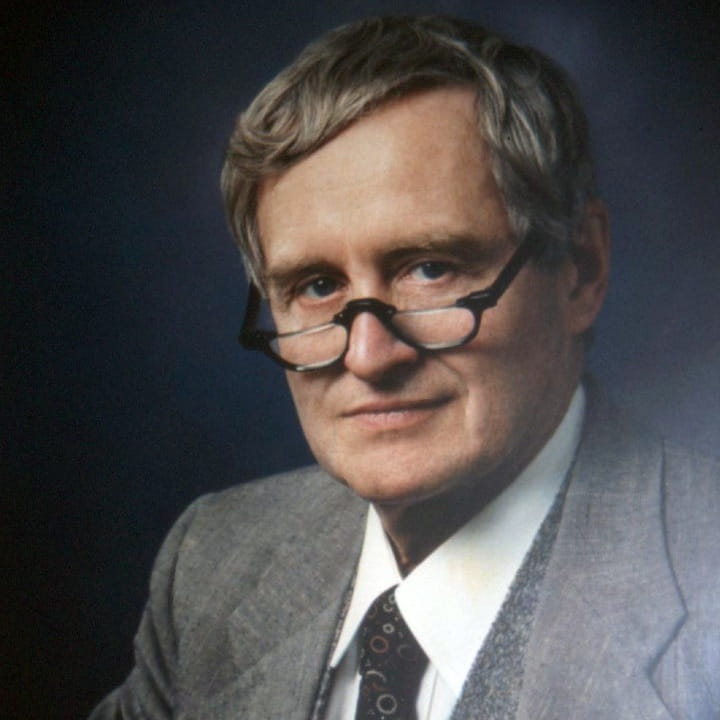 Anyone who had the privilege of spending time with Dr. Havener ... has come away richer for the experience.
Dr. Havener, MD, was the first full-time ophthalmologist at The Ohio University College of Medicine and chair of the Department of Ophthalmology (1959-61), 1972-88). A distinguished teacher and internationally known author, Dr. Havener was an innovative and skillful surgeon, a thoughtful citizen, and, most of all, a considerate and caring physician. His beloved garden was a great joy for him. Dr. Havener believed in planting seeds and ideas, watching them grow and sharing his harvest with others. He loved to plant seeds, whether in his garden or by nurturing medical students, residents and faculty.
Anyone who had the privilege of spending time with Dr. Havener, be it as a patient, resident, fellow ophthalmologist, or medical student, has come away richer for the experience. For four decades, he had a single mission, the advancement of Ophthalmology. With his keen powers of observation and unique ability to transmit knowledge to others, as an educator, he had no peer. He was directly responsible for the training of over 100 ophthalmologists and thousands of medical students.
The Havener Eye Institute faculty and staff provide invaluable services to the community in all areas of preventive health and vision care. We value our role as a partner in delivering exceptional care for countless patients and families across Ohio. Our educational programs are training physicians of tomorrow. We provide leadership and expertise in the patient care arena and, through research, hope to prevent blindness and create new knowledge for improved care.
The Havener Eye Institute will continue to grow and maintain a dynamic balance between outstanding patient care, pioneering research and quality educational programs. We look forward to expanding our center of excellence with a strong partnership between physicians, staff and patients.
"Gift" is a word with many meanings; our eyesight is a gift we often take for granted. For those with loss of vision, the value of the gift of sight is crystal clear. Our goal at the Havener Eye Institute is to serve the patient with eye disease through the most advanced level of care, treatment, or surgery. We also seek to advance education and research to cure the leading causes of blindness, such as diabetic retinopathy, glaucoma and age-related macular degeneration.
Current Chair: