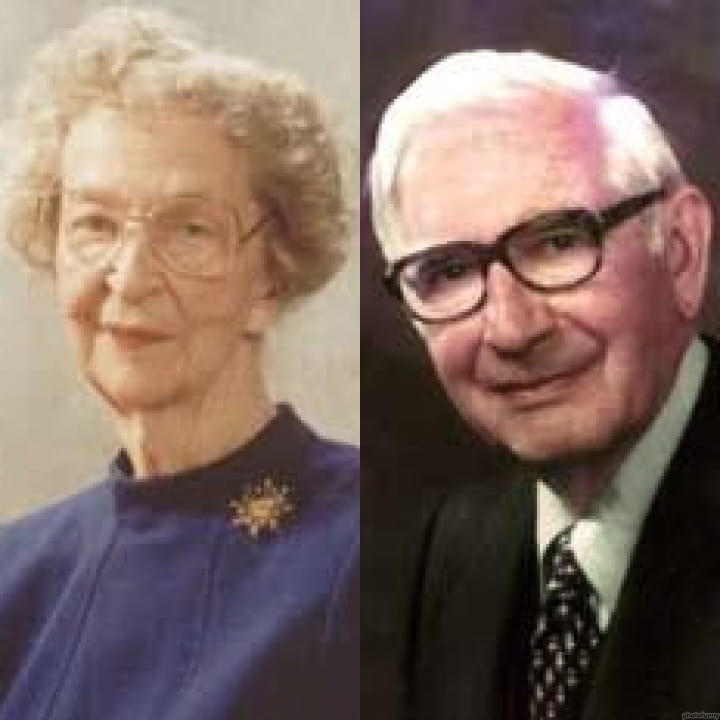 Make a contribution
According to one of her best friends,
Grace Faust derived her greatest pleasure and happiness from achieving for The Ohio State University. "Whatever she set out to do she got done," said Nancy Faulker. "Grace Heck Faust was an Ohio State alumna of the first order."
Grace earned a bachelor's degree from Ohio State in 1928, followed by a law degree in 1930. She was the university's first female law school graduate. Her husband, Leo, was also a Buckeye, having earned a law degree in 1926. Grace and Leo first met each other professionally during the 1930s when she served as Ohio's first female prosecutor and he was an attorney.
According to Nancy Faulker, Grace never considered herself a feminist or a crusader, but rather a woman who considered her own personal path and interests and met all colleagues on an equal footing.
Grace and Leo didn't become romantically involved until later in life, after the passing of Leo's first wife. Grace was 73 and Leo was 77 on their wedding day in spring 1977.
Through their careful estate planning, it's easy to see that the couple was devoted to Ohio State. Upon their deaths, a planned gift of more than $500,000 from their estate established endowments in the areas of education and human ecology, ophthalmology, cardiology, psychiatry, cancer and, of course, law. Grace passed away in 1994, followed by Leo in 1996.
The Fausts were interested in contributing to Ophthalmology in honor of Nancy's late son, J. Andrew Faulker, who was also a partner in the law firm. Andy suffered from a retinal disease. This endowed fund is used for research into the causes, preventions and cures of retinal diseases.
The couple also established endowments to support research in the areas of cardiology and cancer, and made additional funding available for the Heck-Faust Memorial Chair Constitutional Law.
After a lifetime of pioneering a career in law — including serving as a judge in Urbana, Ohio — and sharing her devotion to Ohio State, Grace received a distinguished Alumni Award from the university. In her 80s at the time, Grace leaned over to her friend Nancy before taking the stage and said in her characteristic style, "It's about damn time."
Leo continued to go to the office every day, even well past 92 years of age. His years as an attorney were spent in general practice handling estate planning and litigation, and representing insurance companies.