The Robinson Advanced Imaging Center will provide Ohio State Ophthalmology patients access to the most advanced ophthalmic imaging equipment available, including a pattern electroretinogram (ERG) for treating glaucoma.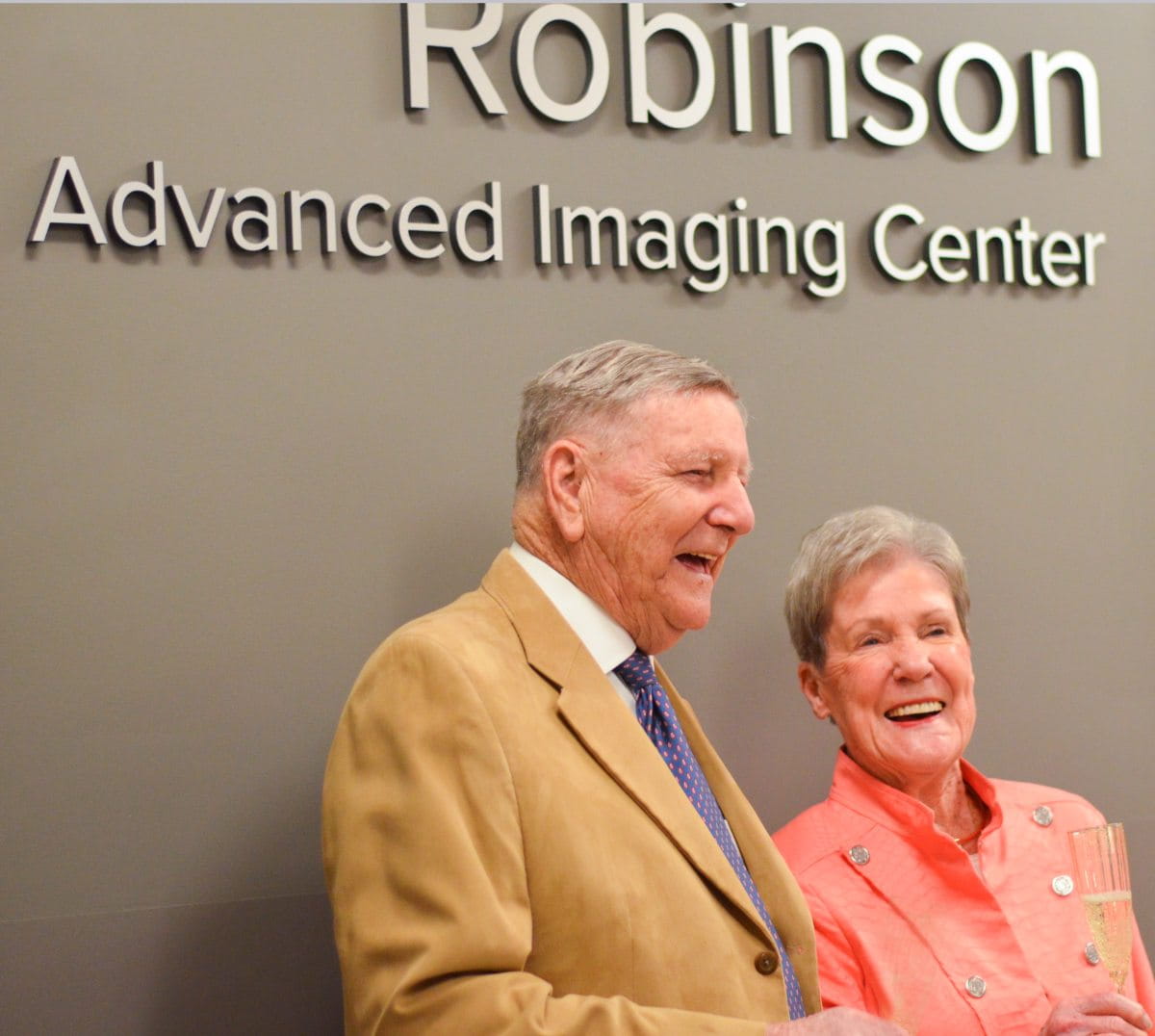 On May 16, 2019, a ribbon cutting ceremony marked the grand opening of the Robinson Advanced Imaging Center, made possible by a generous $1M donation from Thom and Pat Robinson.
At the ceremony, special guests included Julie Racine, PhD, director of the Visual Electrophysiology Clinic at Nationwide Children's Hospital Ophthalmology Department, and Frederick Kapetansky, MD, glaucoma specialist and longtime friend of the Robinsons. Interim Chairman Matthew Ohr, MD also spoke at the ceremony.
"I am excited about giving onsite access to visual electrophysiology testing for Ohio State ophthalmology patients," Dr. Racine says. "I'm looking forward to many years of collaboration."
The Robinsons have always loved to give back. Evidence of their philanthropic focus and love for Ohio State can be found around campus supporting the William Oxley Thompson Library and an academic building within the College of Veterinary Medicine, as well as in numerous athletic scholarships.