About Ohio State's Emergency Radiology Fellowship
This fellowship is a one-year, non-ACGME-accredited program for a radiologist seeking advanced training to prepare for a career in Emergency Radiology, either in an academic or private practice setting. This program allows for exposure to daytime, evening, and overnight emergency imaging.
The Ohio State University has six full-time radiologists dedicated to emergency and trauma imaging providing 24-hour imaging coverage to two Emergency Departments within the OSU Wexner Medical Center: University Hospital and University Hospital East. These are Level I and Level III Trauma Centers, respectively, with approximately 11,000 combined patient visits monthly. The reading room is located within the Abercrombie and Fitch Emergency Department and Trauma Center of University Hospital, allowing for easy and direct communication with both the referring physicians and technologists. Our Emergency Radiology faculty provides reads on all imaging modalities, with the exception of Nuclear Medicine. In addition to imaging from patients in the Emergency Departments, reads will be provided on inpatient exams with critical imaging findings. The Emergency Radiology rotation has been consistently voted the best educational experience by the Radiology residents. Our population provides experience in trauma, stroke, cancer-related emergencies, and common medical emergencies (e.g., chest pain evaluation by CCTA).
Fellows will be allowed up to eight weeks of elective time and are strongly encouraged to spend time in neuroradiology for added MRI exposure. Additional elective time may be possible following discussion with the Program Director.
Interactions with our rotating residents will allow ample informal teaching opportunities. The fellow will assist residents in compiling cases for a monthly or bi-monthly interesting case conference, to be facilitated by the fellow. Additional formal teaching opportunities can be provided for those with interest. Fellows will receive funds to cover the cost of membership to ASER and attendance to the yearly meeting.
Goals and Objectives
To provide a diverse and comprehensive clinical experience to prepare for a successful career in Emergency Radiology.
To develop and refine emergency interpretive skills for a wide variety of trauma imaging, acute stroke imaging, and imaging of acute medical, vascular, and surgical emergencies across all modalities.
Learn appropriate imaging protocols for acute conditions.
To provide expert consultation services.
Perform image-guided minor procedures and fluoroscopic studies, such as lumbar puncture and esophagram.
To facilitate teaching and research opportunities.
Clinical
Clinical work will take place in the Abercrombie and Fitch Emergency Department and Level-1 Trauma Center at The Ohio State University Wexner Medical Center. Fellows will work primarily day and evening shifts, with at least four weeks of nights included. The fellow will be allowed some flexibility to create their schedule with the program director. In total, ten four-week rotations within the Division of Emergency Radiology will be completed. Fellows will initially function in a supervised capacity with a gradual transition to independent interpretation as allowed by capability. All imaging modalities will be covered through the emergency department and trauma center, with the exception of Nuclear Medicine. Pediatric imaging is minimal, given the limitations of our patient population. In addition, eight weeks of electives within the Department of Radiology will be available.
Application Process
Applications are now being accepted for the 2024-2025 and 2025-2026 academic years! Applicants must have completed or be scheduled to complete an Diagnostic Radiology residency and be able to obtain a full and unrestricted Ohio medical license prior to their desired start date. Our program will continue to participate in the National Residency Matching Program NRMP. The program number for Emergency Radiology is 1566R04F0.
Application must include:
CV
Personal Statement
2x2 headshot photo
Official USMLE (request through usmle@fsmb.org) and/or COMLEX scores (request through NBOME)
Copy of medical school transcript
Three recent letters of recommendation (within one year) emailed to Samantha.Schnitzer@osumc.edu
The American Board of Radiology and Society of Chairs of Academic Radiology Departments (SCARD) has set the following dates:
November 1, 2023: First day to accept applications for 2025 appointment
January 8, 2024: Virtual interview period begins
March 31, 2024: Virtual interviews completed
June 14, 2024: Match Day
July 1, 2024: AY2023-2024 Emergency Radiology fellowship begins
Please note: Applicants must also be able to obtain a full and unrestricted Ohio medical license prior to their start date.
Ohio State Radiology supports the ABR International Medical Graduate Alternate Pathway.
Questions regarding the application process should be directed to the Fellowship Administrative Director:
Samantha Schnitzer
Fellowship Administrative Director
Samantha.Schnitzer@osumc.edu
Department of Radiology
395 W. 12th Ave.
Fourth Floor
Columbus, OH 43210
614-293-8369
Meet the Program Director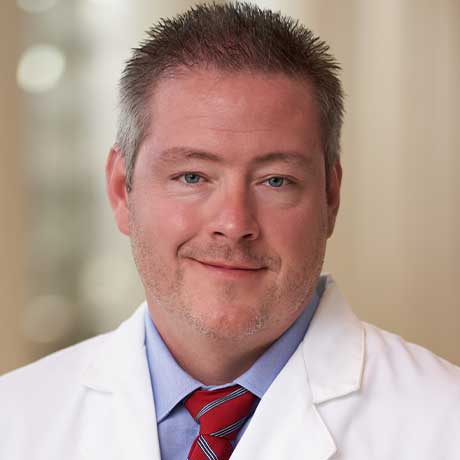 Kelly Corrigan, MD
Co-Chief, Division of Emergency Radiology
Associate Professor