Two open fellowship positions starting July 1, 2021. Please contact Matthew Lang at Matthew.Lang@osumc.edu.
About Ohio State's Musculoskeletal Fellowship
The Musculoskeletal Fellowship is a one-year, non-ACGME-accredited program for radiologists seeking advanced training in diagnostic and interventional musculoskeletal radiology. The curriculum allows for progressive scholarship and experience in all facets of musculoskeletal imaging. The Ohio State University Wexner Medical Center possesses robust orthopedic and sports medicine departments providing ample exposure to all varieties of musculoskeletal pathology.
The musculoskeletal radiology division is staffed by six fellowship-trained radiologists performing approximately 125,000 examinations per year. This volume includes over 10,000 MRI examinations and 3,000 CT. Approximately 1,200 interventional procedures are performed each year utilizing CT, ultrasound and fluoroscopic guidance.
Two fellows are accepted into the program each academic year.
Core Competencies
Upon completion of the program, fellows will have:
Advanced knowledge in imaging principles and physics, including radiation biology and safety
Knowledge in radiographic techniques and their indications, including conventional radiography, computed tomography, fluoroscopy, sonography, nuclear scintigraphy and MR imaging
An understanding of radiographic, sonographic, scintigraphic and cross-sectional imaging evaluation of musculoskeletal diseases
Ability to perform interventional procedures, including CT- and ultrasound image-guided biopsies as well as ultrasound- and fluoroscopically-guided access procedures
An understanding of emergency procedures, including their indications and impact
Musculoskeletal imaging fellows are offered an optional four weeks of elective time is available if desired.
Graduates of the program are successfully equipped to join either academic or private practice.
The Musculoskeletal Imaging Fellowship is a one-year, non-accredited program. Please note that an applicant may only apply to one fellowship program. Although the MSK Fellowship is unaccredited, the program does participate in the NRMP Match.
Application Process
Two positions are available each year.
Applicants must have an MD or DO degree from an accredited institution, a completed and ACGME-accredited residency in diagnostic radiology, and must be eligible for board certification or certified by the American Board of Radiology. Applicants must also be eligible for licensure by the State Medical Board of Ohio.
If you are interested in applying to the MSK program, please submit the following materials to the fellowship coordinator via email:
Application must include:
Current CV
Personal statement including goals and professional plans
Copy of USMLE and/or COMPLEX scores
Copy of medical school transcript
Three recent letters of recommendation (within one year)
Professional photo
We are now accepting application for the 2022-2023 academic year. Interviews will be conducted from Dec. 1, 2020, to March 20, 2021. Selected candidates will be invited for a personal interview with the program director, current fellows and other faculty.
Please note: All applicants must be a U.S. citizen and must be able to obtain a full and unrestricted license in the state of Ohio prior to starting the fellowship.
NRMP Match Timeline
The MSK Fellowship will participate in the NRMP Match for the 2021-2022 academic year.
March 2021 (date TBA): Match opens
April 2021 (date TBA): Ranking opens
May 2021 (date TBA): Quota change deadline
May 2021 (date TBA): Ranking closes
June 2021 (date TBA): Match Day
July 1, 2022: Training begins
Applications should be mailed or emailed to the education program manager:
Matthew C. Lang
Fellowship Coordinator
Matthew.Lang@osumc.edu
Department of Radiology
395 W. 12th Ave.
Fourth Floor
Columbus, OH 43210
614-366-3214
Meet the Program Director: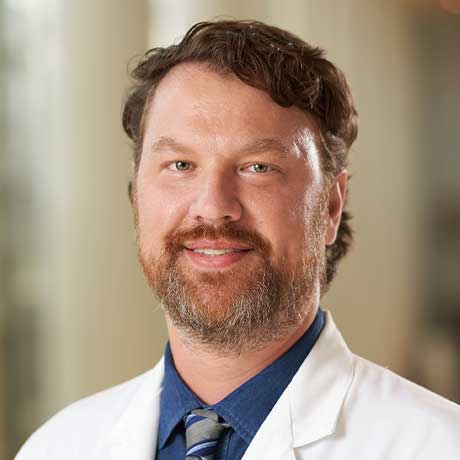 Jason Payne, MD
Assistant Professor