About Ohio State's Breast Imaging Fellowship
The Stefanie Spielman Comprehensive Breast Center is a state-of-the-art, multidisciplinary outpatient clinic located in Columbus, Ohio. It is part of the Arthur G. James Cancer Hospital and Richard J. Solove Research Institute, which is the third largest cancer hospital in the United States. The breast imaging section performs approximately 52,000 studies annually including 30,000 screening mammograms and 11,000 diagnostic mammograms. In addition, more than 9,000 breast ultrasound and breast MRI exams are performed annually. Nearly 2,500 interventional procedures are performed each year and include mammographic and sonographically guided wire localizations, radiation seed placements and stereotactic, sonographic and MRI-guided core biopsies. The breast imaging section is staffed by eight fellowship trained breast imagers who work solely at the breast center.
Core Competencies
Fellows who complete the program will become skilled at:
Interventional Breast Procedures:
Ultrasound-guided core and vacuum biopsies
Stereotactic biopsies (including tomosynthesis-guided biopsies with and without the lateral arm)
MRI guided-biopsies
Radioactive seed localization and wire localizations
Interpretation:
Screening and Diagnostic Mammography (2D and 3D with c-view)
Diagnostic Ultrasound and Automated Screening Breast Ultrasound
Breast MRI
Contrast Enhanced Mammography
Breast imaging fellows are offered a month-long elective in breast oncology specialties (encompassing exposure to breast pathology, surgical oncology, hematology-oncology and radiation oncology) as well as academic time to complete one required research project.
Graduates of the program are successfully equipped to join either academic or private practice.
The Breast Imaging Fellowship is a one-year non-accredited program. Please note that an applicant may only apply to one fellowship program. Although the Breast Imaging Fellowship is unaccredited, the program does participle in the NRMP Match.
Application Process
Now accepting applications for the 2021-2022 academic year!
Application must include:
Fellowship application (please type, as this is a writeable PDF)
CV
Personal statement
Copy of USMLE and/or COMLEX transcript
Copy of medical school transcript
Three recent letters of recommendation (within one year)
Application dates:
Applications accepted starting: October 1, 2019
Interviews begin: December 1, 2019
Application deadline: February 1, 2020
All applicants must be a U.S. citizen and must be able to obtain a full and unrestricted license in the State of Ohio prior to starting the fellowship.
The Breast Imaging Fellowship Match will take place in March 2020 for the 2021 appointment year. The Match is sponsored by the Society of Breast Imaging and it will be managed by the National Resident Matching Program. In order to become a fellow with The Ohio State University, you must register with the Radiology Match, of which breast imaging is a part. Breast imaging has implemented an All In Policy for the Match. This means that programs participating in the Match cannot extend any offers to candidates outside of the Match. Applicants can withdraw from the Match prior to the ranking deadline if they accept a position outside of the Match.
Dates of the Match:
March 25, 2020: Match Opens
April 22, 2020: Ranking Opens
May 13, 2020: Quota Change Deadline
May 27, 2020: Rank Order List Deadline
June 10, 2020: Match Day
Cost of the Match: Applicants will pay a $75 registration fee to register for the Match.
Applications should be mailed or emailed to the education program manager, Hannah Nichols.
Hannah Nichols
Fellowship and Faculty Development Program Manager
Hannah.Nichols@osumc.edu
Office: 614-366-3214
Department of Radiology
395 W. 12th Ave.
Fourth Floor
Columbus, Ohio 43210
614-366-3214
Meet the Program Director: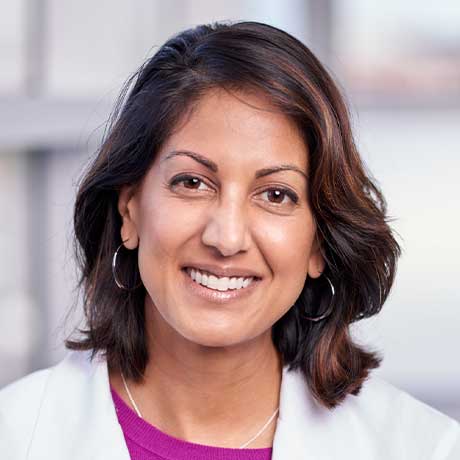 Mitva Patel, MD
Assistant Professor