A letter from the division director
The Ohio State University Wexner Medical Center's Division of Child and Family is committed to developing a system of care, learning and research that serves as a national model for addressing the pediatric mental health crisis. Mental health is integral to the overall health and development of children, and there is greater awareness that we need to invest in the mental and behavioral health of our youth.
The division is committed to interdisciplinary collaboration in the provision of clinical care, teaching and research. Our clinical programs are at Nationwide Children's Hospital (NCH), which has made an unprecedented investment in developing a comprehensive continuum of pediatric psychiatric and behavioral health care. This ranges from state-of-the-art crisis and inpatient services to supporting primary care practices in the identification and treatment of behavioral health conditions. In addition, our partnership with NCH supports a growing research portfolio, as well as a child and adolescent psychiatry fellowship and child psychiatry training for residents and medical students.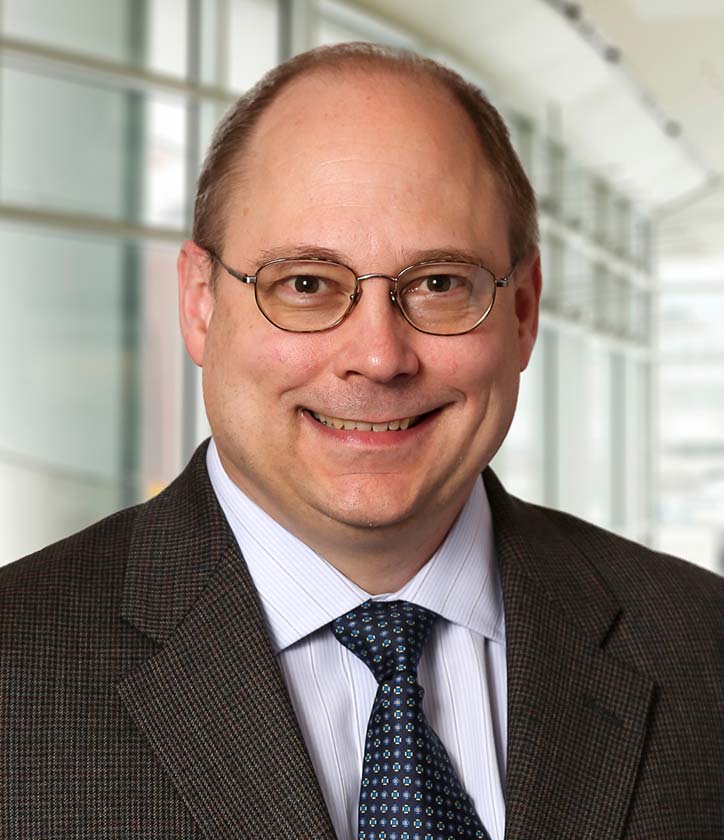 David Axelson, MD
Director, Division of Child and Family
Professor of Clinical Psychiatry and Behavioral Health
John W. Wolfe Endowed Chair in Pediatric Psychiatry, Chief Department of Psychiatry and Behavioral Health, and Medical Director of the Big Lots Behavioral Health Services, Nationwide Children's Hospital
---
Division Goals
Outstanding clinical care for children and their families
Creating new knowledge about the nature of psychiatric illnesses in youth
Discovering the best ways to treat these illnesses
Teaching the next generation of psychiatrists and mental health professionals
Division Highlights
The NCH Big Lots Behavioral Health Pavilion: This 380,000-square-foot, 9-story facility opened on March 10, 2020, and serves as a hub for acute clinical services, education and research.
NCH Outpatient Psychiatry: This program has greatly expanded its capacity. In 2019, we saw 9,125 unique patients in a total of 31,151 visits, which was twice the volume compared to 2014.
Collaborative care: The Division of Child and Family provides clinical services as part of multidisciplinary teams that can include psychologists, advanced practice providers, masters-level clinicians, nurses and other mental health specialists.
Growing Fellowship program: Our Child and Adolescent Fellowship has grown from 2 to now 5 fellows per class for the 2021 – 22 academic year. The fellowship has expanded opportunities to train in nearly every level of care, from inpatient and residential units to telehealth consultative support to primary care.
The Center for Suicide Prevention and Research: The Center for Suicide Prevention and Research: We are one of four sites for "A Multi-Site Study to Compare the Outcomes of Psychiatric Treatment of Suicidal Adolescents in Different Treatment Settings" by principal investigator Jeff Bridge, PhD, and co-investigator David Axelson, MD. Funded by the Patient-Centered Outcome Research Institute (PCORI), this study will recruit patients from the NCH Psychiatric Crisis Department and follow their progress as they receive care in the Youth Crisis Stabilization Unit, the Inpatient Psychiatry Units and/or the Critical Assessment and Treatment Clinic.
Division Programs
Outpatient Psychiatry Services: Psychiatric assessment and management of a broad range of diagnoses is provided at clinics across central Ohio
Inpatient Psychiatry Units: Youth who require intensive services receive acute psychiatric care in a safe, supportive environment. One unit is specifically designed for the treatment of youth with acute neurobehavioral conditions
Psychiatric Crisis Department: Crisis assessment and extended observation is provided in collaboration with the NCH Emergency Department and Hospital Pediatrics service
Youth Crisis Stabilization Unit: An innovative program where youth and their families can receive intensive crisis assessment and treatment
Consult-Liaison and Medical Psychiatry: Consultation and psychiatric care is provided for inpatient youth at NCH, as well as outpatient youth who have a medically complex condition along with psychiatric issues
Crisis Assessment and Treatment Clinic: Urgent diagnostic assessments are used to determine the appropriate level of care for patients. Crisis intervention and short-term therapy is employed to help stabilize patients during a mental health crisis
Partial Hospital Program: Day treatment services are offered during a targeted 2 – 3 week period, including psychiatric management and education services, as well as group, individual and family therapy
Mood and Anxiety Program: Psychiatric assessment, care management, and individual, group and family therapy are offered in an intensive outpatient setting
Center for Suicide Prevention and Research: This program provides training, consultation and suicide prevention services for at-risk youth and their families. Research is focused on the epidemiology, causes, prevention and treatment of youth suicide
THRIVE Program: Youth dealing with issues of gender identity receive coordinated care from a multidisciplinary team of behavioral health clinicians, psychiatry practitioners, adolescent medicine providers, endocrinology providers and social workers
Eating Disorders Program: In collaboration with Adolescent Medicine, youth with disordered eating receive comprehensive treatment using outpatient services, intensive outpatient programs and partial hospitalization as appropriate
School-Based Mental Health Program: In-school consultations, assessments and treatment are available for elementary, middle and high schools in Franklin County to support mental health. The program also helps schools implement prevention programming, such as the PAX Good-Behavior Game
Family Support Program: Several evidence-based therapy models designed for both office and community use are used to address child maltreatment and domestic violence
Early Child Mental Health: Both office- and community-based services are offered, including preschool classroom consultations, Triple P (Positive Parenting Program) prevention groups and training for educators and behavioral health providers
Treatment for Healthy Alternatives (THA): Two levels of care for substance abuse — outpatient or intensive home-based treatment — are available. Any required medication-assisted treatment is provided by Adolescent Medicine specialists
Child and Family Leadership
Division News and Activities
In conjunction with the Children's Hospital Association, we hosted a Summit on Pediatric Mental Health on March 1 – 3, 2020. David Axelson, MD, opened the summit with welcoming remarks and a presentation titled "Behavioral Health: The Nationwide Children's Hospital Journey."
NCH Behavioral Health outpatient services rapidly switched to telehealth in response to the COVID pandemic.
Division Publications