Highlights from the Department of Psychiatry and Behavioral Health, Harding Hospital and the STAR Center of Excellence
Dear friends,
Our December newsletter puts the spotlight on the topic of addiction and the many ways we're working intently and collaboratively with other community partners to address this epidemic that's taking a devastating toll on our communities in Ohio and around the country. Sadly, the pandemic has resulted in a decrease in patients seeking treatment. As a result, the statistics in our state and in Franklin County in particular are staggering, with a 75% increase in Franklin County overdose deaths in the first six months of 2020 compared to those same months in 2019.
Our Purpose
Ohio State's Harding Hospital and Department of Psychiatry and Behavioral Health are responding on a multitude of fronts, and we're committed to doing everything that we can to combat the current escalation. While we've always offered inpatient withdrawal and detox services, we're pleased to announce the construction of 15 new residential beds at Talbot Hall that will offer residential care for up to 30 days. Adding this level of care at the time of discharge will expand our ability to provide services for those who require more support than outpatient programs can offer.
Our People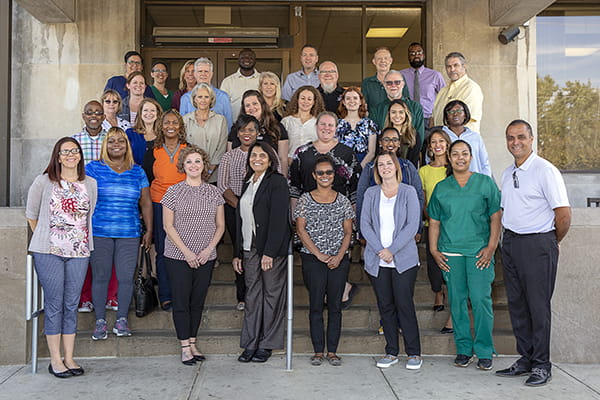 We would like to recognize our outstanding Addiction Medicine leadership team, led by Julie Teater, MD, medical director of Addiction Medicine for the Ohio State Wexner Medical Center. Dr. Teater's team includes Mohamad Moinzadeh, PCC-S, director of Talbot Hall, and Alison Miller, program coordinator for Behavioral Health and Addiction. Mohamad has worked at Talbot for over 20 years and works tirelessly on behalf of his staff and the patients we serve. Alison has been a valuable addition to the health system's addiction team and has been instrumental in the administration of Project DAWN and several other grants throughout the Ohio State Wexner Medical Center.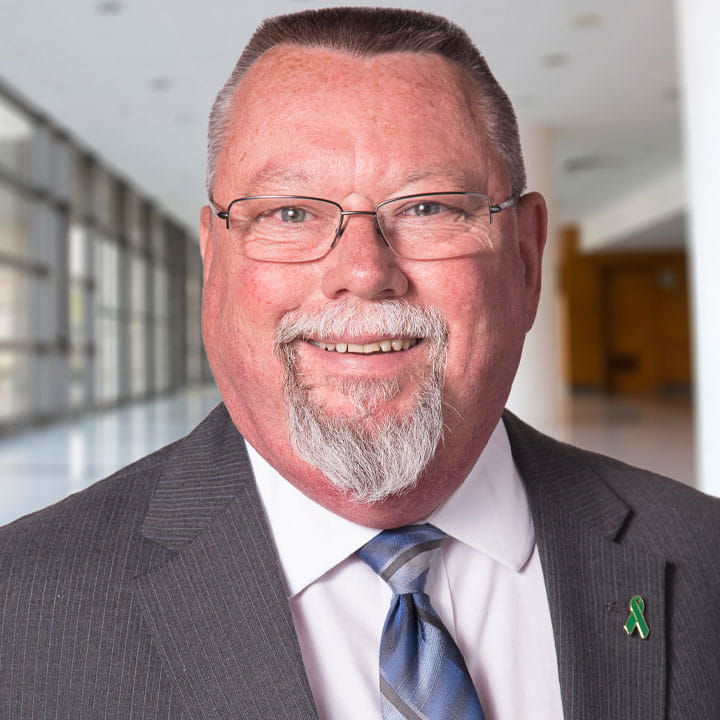 In other news, Gov. Mike DeWine has appointed Kenneth Yeager, PhD, clinical professor in Ohio State's Department of Psychiatry and Behavioral Health, to the state's Chemical Dependency Professionals Board for a term beginning Oct. 26, 2020. Congratulations, Dr. Yeager!
Our Community
The Ohio State University Wexner Medical Center is proud to participate in Ohio's Project DAWN (Deaths Avoided With Naloxone), which refers to Ohio's network of opioid education and naloxone distribution programs. Program participants receive a take-home naloxone kit and training on recognizing the signs and symptoms of overdose, distinguishing between different types of overdose, performing rescue breathing, calling emergency medical services and administering intranasal naloxone. With the support of Andrew Thomas, MD, chief clinical officer for the Ohio State Wexner Medical Center, the health system distributes free kits in all Ohio State Emergency Departments as well as free bedside distribution on inpatient units and in the community.
In addition, Talbot participated with a multitude of community provider organizations including the Columbus Division of Fire in Project RREACT, which was a wonderful Community Safety Day event that took place on Oct. 24 as part of the DEO National Drug Take-Back Day. The event provided a safe place to dispose of prescription medications and to receive fresh produce, flu shots, Narcan training, free Narcan kits and more. More than 1,000 individuals from a wide variety of neighborhoods attended the event.
Our Path Forward
We're also working with our residents and fellows to offer them training in the neuroscience and in novel treatments of addiction, and to encourage their involvement and leadership in the field of addiction.
Be safe and stay well.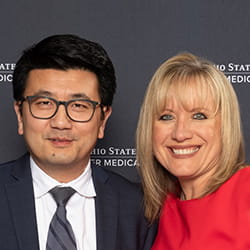 K. Luan Phan, MD
Professor and Chair
Department of Psychiatry
and Behavioral Health
Amanda Lucas, MBA, MEd
Executive Director
Harding Hospital
For more information on the initiatives described above, please contact Holly Kastan.
If you're interested in supporting the Department of Psychiatry and Behavioral Health Addiction Program or Ohio State East Hospital – Talbot Hall Addiction Medicine Program Fund, contact Michele Gregory.