A letter from the division director
Our division brings together faculty with expertise in understanding the complex interconnection of mind and body as it impacts our patients, learners and colleagues.
Our division members improve the lives of our patients by joining with teams from across the medical center to:
Develop new treatment and care delivery approaches
Generate research
Improve care quality
Train the next generation of health care professionals
As we pursue the goals of our division, our work is sustained by building relationships, mutual support and mentorship opportunities.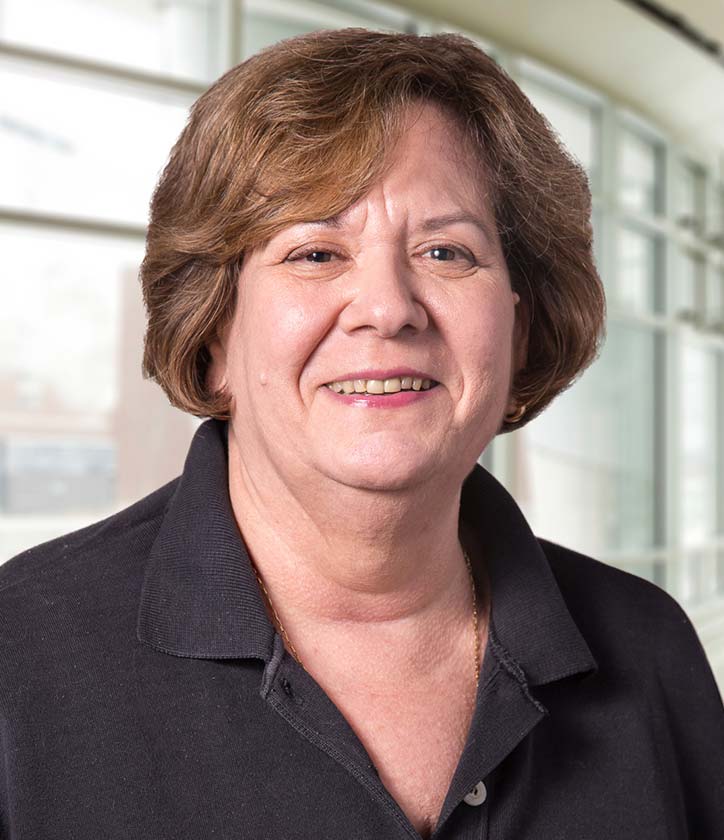 Cheryl Carmin, PhD
Director, Division of Health and Integration
Director, Clinical Psychology Internship Program
Professor, Department of Psychiatry and Behavioral Health
Professor, Division of Cardiovascular Medicine
---
Division Goals
The Division of Health and Integration focuses on promoting positive growth, wellness and innovation to advance our department's mission at the interface between physical and mental health.
Division Highlights
Targeted treatment: Partnerships with other medical center departments have led to tailored programs for patients in transplantation, women's health, cancer, cardiology, bariatric surgery, neurology and sports medicine.
Practical learning opportunities: Ten years of sustained annual growth in our hospital-based inpatient consultation program supports our focus on bedside teaching and ongoing quality improvement.
Expanded access to care: Development of our ambulatory collaborative care, e-Consult program and telehealth platforms has enhanced our ability to reach patients and colleagues across our outpatient primary care and specialty medical clinics.
Neuropsychology specialty clinics and medical center partnerships: Top-tier neuropsychologists lead specialty clinics and provide care alongside clinical teams in cancer, epilepsy, memory disorders, movement disorders, transplantation and more.
Comprehensive patient care and training: Teams of specialists, including socials workers, nurses, counselors, therapists, athletic trainers, dietitians, allied health professionals, psychologists and physicians, work together to create patient-centered treatment plans and develop expanded training opportunities throughout the division at the graduate, intern and postgraduate level, including students, residents and fellows.
Leading research: Our division emphasizes cutting-edge clinical, educational and mind-body research, as exemplified by the division members who lead the psychoneuroimmunology research teams at the Institute for Behavioral Medicine Research.
Division Programs
Consultation-Liaison Psychiatry: Our multidisciplinary team specializes in bedside consultation, liaison support and medical education for patients, providers and learners across the inpatient medical and surgical units of The Ohio State University Wexner Medical Center.
Collaborative/Integrated Care: Psychiatrists provide evidence-based care recommendations for patients of the medical center's ambulatory programs, including primary care and other specialty clinics.
Health Psychology: Clinicians, researchers and teaching faculty provide comprehensive assessments, consultation and empirically supported psychological interventions for individuals coping with a variety of acute and chronic health conditions.
Neuropsychology: We provide comprehensive evaluations for adults with attention, memory or other cognitive ability problems to help development of individualized treatment options.
Sports Medicine Behavioral Health: In partnership with Ohio State Sports Medicine and the Department of Athletics, we provide a range of behavioral and mental health services including counseling, psychotherapy, sports psychiatry, skills training, performance-enhancement services, and coaching education to athletes and physically-active individuals.
Research at the Institute for Behavioral Medicine Research (IBMR): Led by Janice Kiecolt-Glaser, PhD, the IBMR is home to world-class psychoneuroimmunology researchers and their labs, including our own division faculty whose research focuses on the mind-body connection.
Women's Behavioral Health Program: Multidisciplinary and comprehensive behavioral health care for mood and anxiety disorders, sexual health, substance use disorders and stress in women as they experience difficulties with unique life events, including pregnancy, the postpartum period, the menstrual cycle, and menopause. The Program supports women in coping with issues such as infertility, pregnancy loss, and women's cancers.
Health and Integration Leadership