A letter from the division director
Since joining Ohio State in 2020, I've witnessed the passion and dedication our division faculty and researchers have for both our patients and our students.
With engaged support and treatment of "the whole patient," body and mind, we believe recovery is not only possible, but sustainable. Our goal is to address the initial trauma, but also instill the resilience and tools needed for long-term success.
Those of us in the Division of Recovery and Resilience feel privileged to do what we do, and we believe we can transform lives through research, education and innovative care that is rooted in compassion, empathy and respect.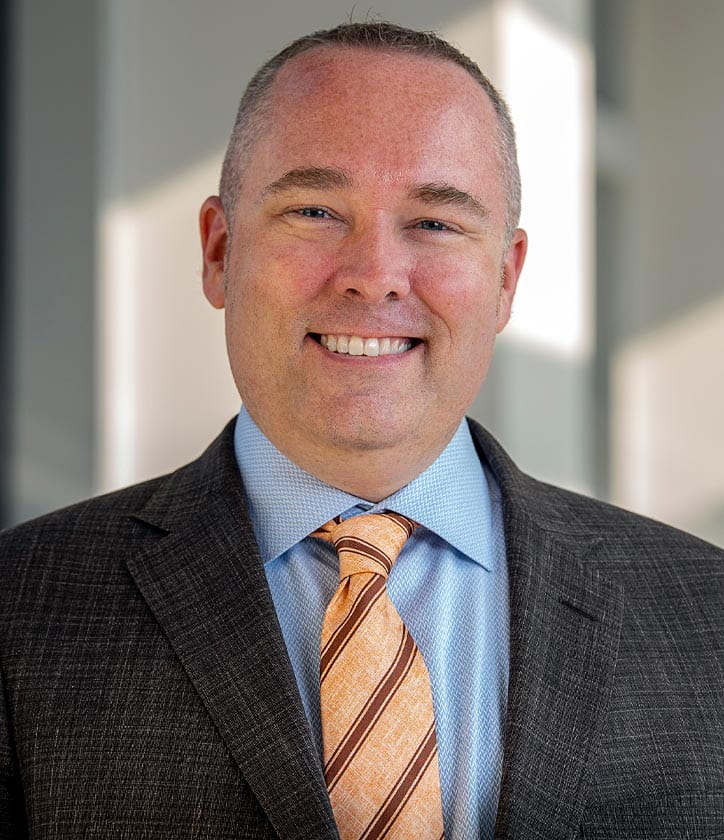 Craig Bryan, PsyD, ABPP
Stress, Trauma And Resilience (STAR) Professor of Psychiatry and Behavioral Health
Director, Division of Recovery and Resilience
Director of Trauma Program
Director of Suicide Prevention Program
---
Division Goals
The Division of Recovery and Resilience focuses on conducting innovative research focused on understanding the individual and social factors that promote growth and resilience, while also translating scientific discoveries into practical strategies to improve the lives of individuals and communities.
Division Highlights
State-of-the art psychological treatments: The latest evidence-based care is provided to individuals who have experienced trauma, suicidal thoughts or suicidal behaviors.
Innovative treatment delivery models: We have been able to significantly reduce symptoms of posttraumatic stress disorder (PTSD) in less than two weeks.
Research collaboration: Partnership and communication with science, technology, engineering and mathematics (STEM) researchers has supported development of cutting-edge methods for identifying and rapidly treating psychological conditions.
Trauma and suicide advancements: Our team of internationally recognized researchers and experts in trauma and suicide prevention work relentlessly to discover the next life-changing breakthrough.
Comprehensive education: We are dedicated to providing training opportunities at the graduate, intern and postgraduate level, including students, residents and fellows.
Recovery and Resilience Leadership
Suicide Prevention (Craig Bryan, PsyD, ABPP)
Trauma (Craig Bryan, PsyD, ABPP)
Addiction (TBD)
Division Programs
Suicide Prevention: Our researchers have developed treatments proven to reduce suicide attempts by up to 76% and have designed new methods for identifying patients in need. Our clinicians use these cutting-edge methods to help individuals rapidly resolve suicidal crises and create meaningful lives.
Trauma: Our researchers and clinicians have pioneered the creation of new, intensive treatment programs shown to significantly reduce PTSD symptoms for over 70% of patients in three months or less.
Addiction: Our program pursues clinical, educational and research endeavors in collaboration with other Ohio State University Wexner Medical Center departments, such as Internal Medicine, Family and Community Medicine, and Emergency Medicine, as well as community partners to provide:

Evidence-based treatment for substance use disorders
Help identifying those at risk of developing a disorder
Subspecialty physician training through our ACGME-approved addiction medicine fellowship